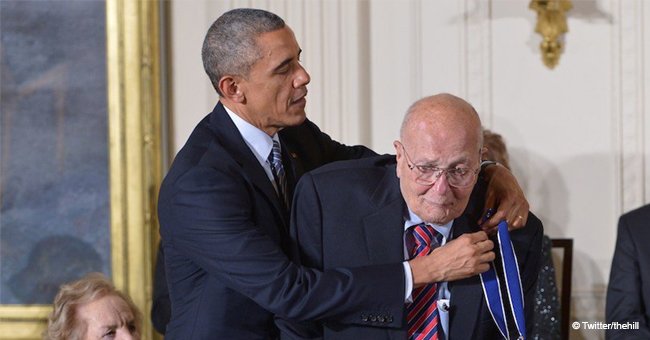 Barack Obama pays tribute to John Dingell, the longest-serving Congress member who has died at 92

Former U.S. President Barack Obama paid tribute to Rep. John Dingell, the longest-serving member of Congress, who recently passed away.
Dingell drew his last breath at the age of 92 on Thursday, February 7, 2019, having been diagnosed with prostate cancer in 2018.
Obama took to his official Twitter account to express his admiration for Dingell, who inspired him and other people throughout his life and career.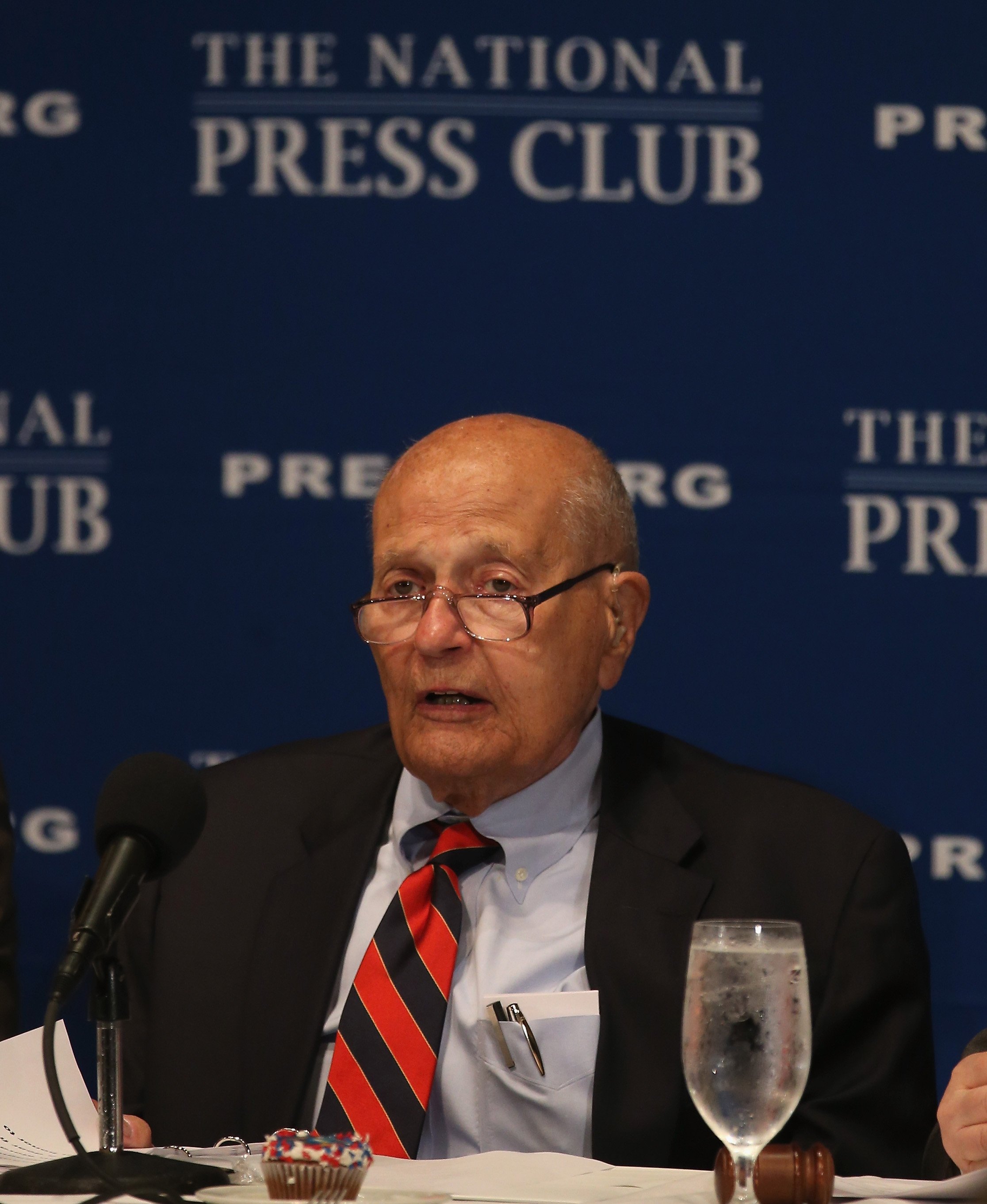 Rep. John Dingell delivering a speech at the National Press Club | Photo: Getty Images
The late 92-year-old politician died peacefully at his Dearborn home with his wife Deborah by his side, who described him as a "lion of the United States Congress," as well as a "loving son, father, husband, grandfather and friend."
Prior to his career in politics, Dingell served in the U.S. Army during World War II and, after the end of the war, graduated from Georgetown University.
A LIFETIME OF SERVICE
Dingell first arrived to Congress back in 1955 and served in the House of Representatives for the past 59 years. He was known for his dedication to improving people's lives and for his sharp wit.
The Congressman was responsible for endorsing the Civil Rights Act of 1957, as well as the Endangered Species Act, and pushed for Medicare to be passed in the House.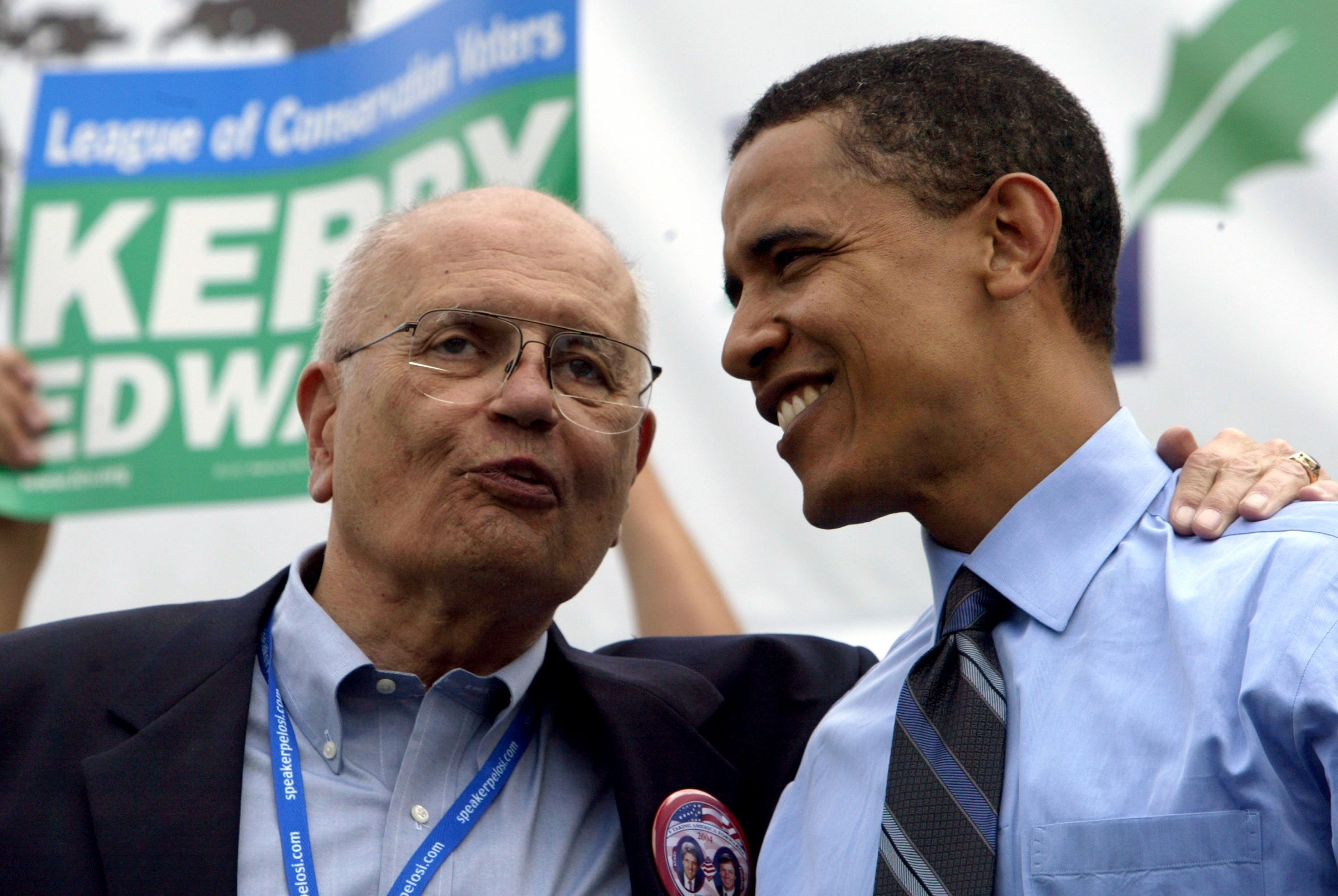 Former President Barack Obama chatting with Rep. John Dingell at the League of Conservation Voters Environmental Victory Rally | Photo: Getty Images
AN EXAMPLE WORTH BEING FOLLOWED
In 2014, he was awarded the Presidential Medal of Freedom by Barack Obama, who praised him for the "peerless record" built during the time he spent in Congress.
"John Dingell's life reminds us that change does not always come with a flash, but instead with steady, determined effort. Over the course of the longest congressional career in history, John led the charge on so much of the progress we take for granted today."
Barack Obama, Twitter, February 7, 2019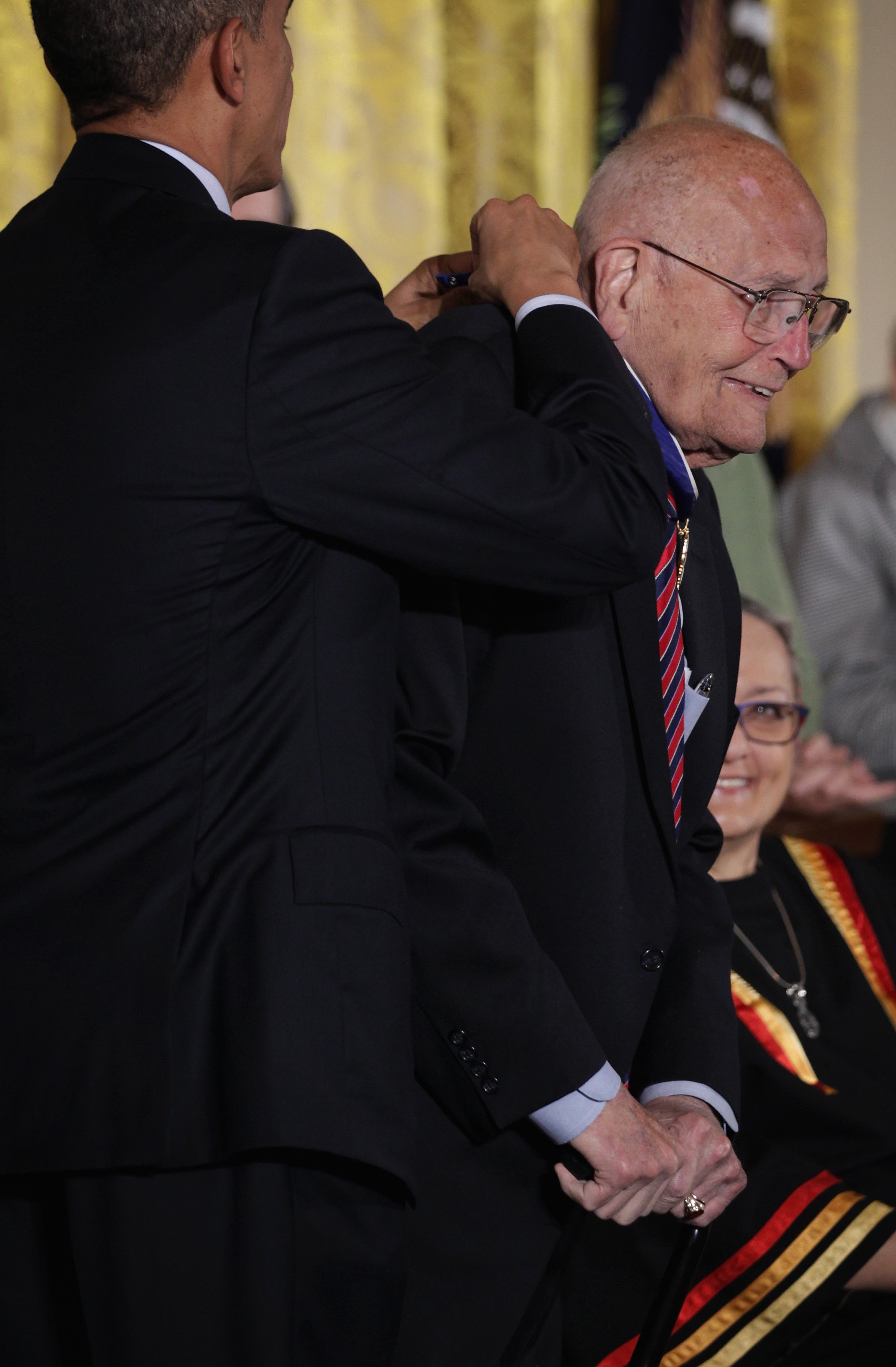 Former President Barack Obama honors Rep. John Dingell with the Presidential Medal of Freedom | Photo: Getty Images
HONORING FRANK ROBINSON
But the former President didn't just pay tribute to Dingell; in the same tweet, Obama remembered Frank Robinson, the baseball legend who died on the same day at the age of 83.
Robinson, who became the very first African American manager in the history of Major League Baseball, passed away at his Bel Air home surround by family and friends. Unfortunately, his cause of death is yet to be revealed.
Please fill in your e-mail so we can share with you our top stories!