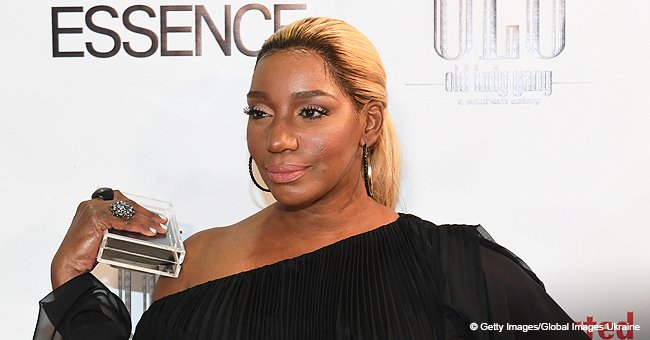 NeNe Leakes throws 'RHOA' camera crew out of her house during epic fight with Marlo Hampton
"Real Housewives Of Atlanta" star, NeNe Leakes, threw out the reality show's camera crew during an explosive face-off with her on-again/off-again pal, Marlo Hampton, and it has something to do with her husband's health struggles.
The newly-released mid-season trailer for the Bravo hit series promises a lot of drama, but none quite compare to that of NeNe, 51.
The clip shows other housewives like Porsha Williams, Cynthia Bailey, Kandi Burruss, and newcomers Eva Marcille and Shamari Devoe as they go through their various storylines.
Towards the end, however, viewers see NeNe breaking down in tears about her husband, Gregg Leakes' cancer diagnosis, and then she got into a screaming match with Marlo.
"He is definitely a grouch. I'm so close to him; all the pressure is on me."
"Do you know what I'm going through!?" NeNe yells, and Marlo fires back:
"You're not the only person hurting! Friends hurt! Do you know what your friend is going through!?"
NeNe then threatened: "Let's be clear [expletive], I will [expletive] you up."
An insider told Radar Online that the back-and-forth yelling was not all that happened. NeNe reportedly threw the camera crew out of her house.
The source added:
"NeNe completely lost it that day. She was so mad and so out of control that she dragged the camera crew out of her house. NeNe made the whole crew leave, the camera guys and the producers. She threw them out."
NeNe first revealed that her husband was battling stage 3 colon cancer last November on RHOA's season 11 premiere.
In the same episode, she confessed to experiencing a roller-coaster of emotions as his caregiver and said she took to crying in the privacy of her room and her car.
During one of the January episodes of "RHOA," an overwhelmed NeNe broke down again as she recounted her husband's poor attitude towards her since he got sick.
The reality star called Gregg a grouch, adding that he is mean towards her and yells at her a lot even when she tries to be supportive.
"I mostly keep strong," said NeNe. "He is definitely a grouch. I'm so close to him; all the pressure is on me. I'm worn out like a freakin' car tire."
Most recently, NeNe addressed people who thought Gregg was "such an angel" amid his fight against cancer.
She said:
"A lot of people think that he's such an angel, and I'm not saying that he's not. He's a sweet guy; he's a good guy ... but he's a [expletive] when he wants to be."
Despite the anger she feels towards her husband, NeNe has also admitted that one of her emotions is fear of losing Gregg to the disease.
Please fill in your e-mail so we can share with you our top stories!