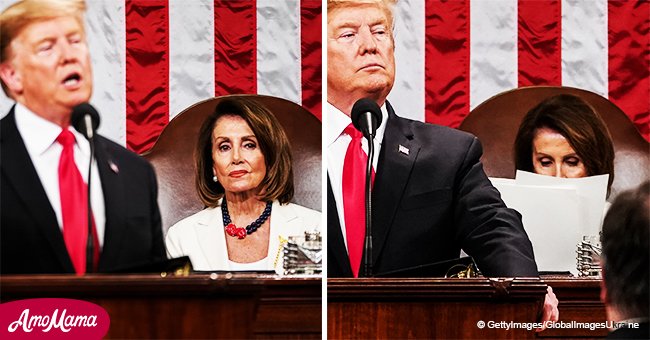 Pelosi managed to steal the show with her face even though she was sitting behind Trump at SOTU

As the world processed the content of President Donald Trump's State of the Union address, many people chose to comment on Nancy Pelosi's reactions to the speech.
Pelosi, who was seated behind Trump on his left-hand side, did her best to mask her feelings, but there's only so much you can do, and social media doesn't miss a thing.
They say pictures are worth a thousand words and Pelosi's face was worth an essay about how Democrats were reacting to Trump's speech across the country.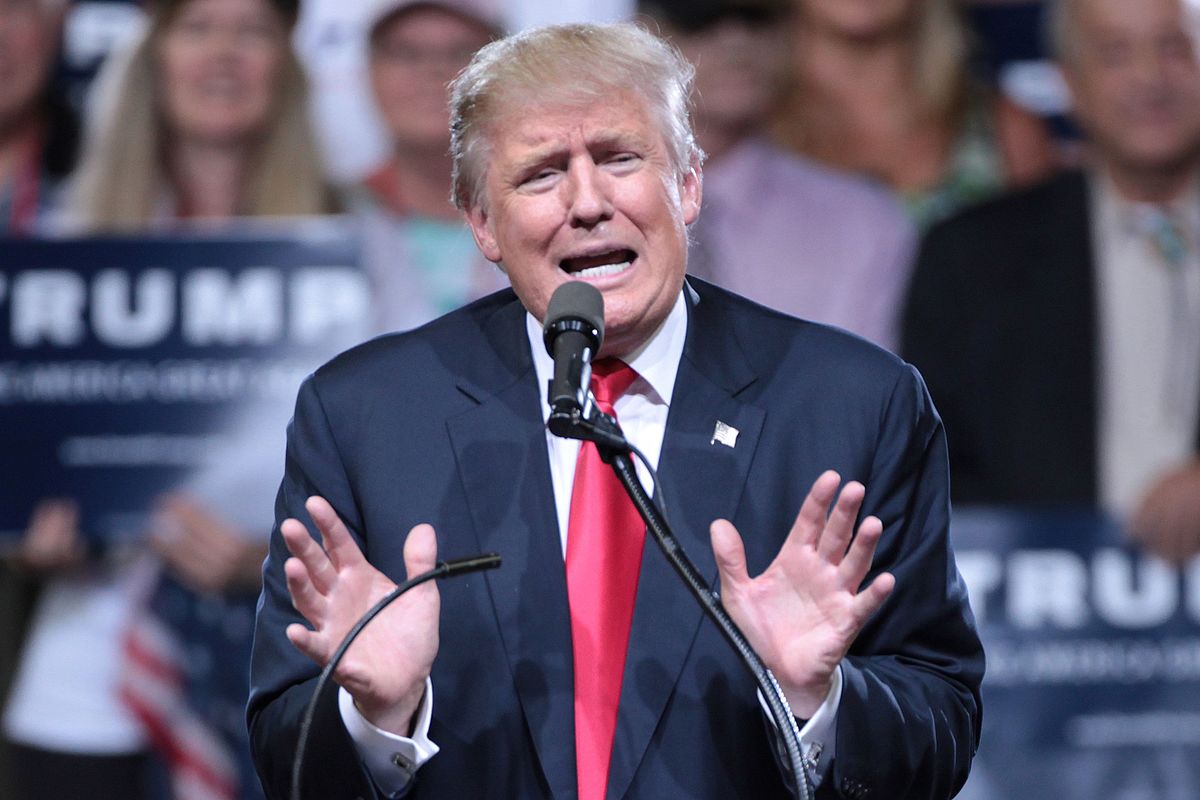 President Trump during his 2016 election campaign. Image credit: Getty Images
Looking at the outcry of support across social media, it's clear that netizens probably missed a lot of what Trump said as they zeroed in on Pelosi's reactions to Trump's rambling narrative and bold claims.
One user said on Twitter that "Nancy Pelosi's has the best 'are you [expletive] kidding me' face," while Charlotte Clymer added:
"Nancy Pelosi has the look on her face of any woman in any meeting where a mediocre white male is expounding on his worldview."
Her clap soon turned into a meme, mocking everything from men changing doing household chores around the house to parents soothing a child.
Luke added that her "disdain face is pitch-perfect," while Sam Stephens said it "was priceless." As for her iconic clap, Robin explained:
"The face says, 'Aww, you tried,' but the clap says, 'Go [expletive] yourself.'"
A particular highlight amongst viewers was when Trump boasted about the fact that a record number of women held positions in government.
Trump's statement brought the chamber to their feet as they applauded the accomplishment. However, Pelosi mouthed something and pointed to Democratic ranks.
She seemed to mouth the words "they're all on this side" highlighting that the majority of the women Trump took the time to boast about were actually Democrats.
Pelosi's reaction to proceedings was not universally well received though with many users taking issue when she started reading a document while Trump was still delivering his speech.
The document was said to be a transcript of Trump's speech. Among the critics, Christine Vaughn said Pelosi is "the rudest person in the U.S."
A user known only as Ez-Ev said Pelosi looks like a walking skull, while another added: "Pelosi's face is gonna freeze like that. Oh, wait. It already did."
Please fill in your e-mail so we can share with you our top stories!