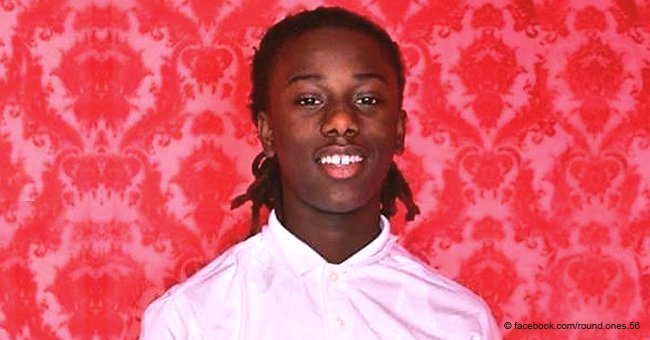 14-year-old boy died after falling into partially frozen canal
A fourteen-old-boy who fell through the ice in his hometown of Trenton and passed away after his rescue on Sunday afternoon.
Zayquan Wheeler fell through the ice on the Delaware and Raritan Canal in the Cadwalader park in New Jersey.
Wheeler was in the park with friends when a basketball rolled out onto the ice of the nearby canal.
Wheeler raced after the rolling ball out onto the ice which gave way under him causing him to plunge into the icy water.
The Trenton Fire Department answered the emergency call and managed to rescue the boy from the freezing water.
Wheeler was transported to the Capital Health Regional Medical Center before being transported to the Children's Hospital of Philadelphia for further care.
Despite the best medical efforts Wheeler was unable to recover and passed away on Monday afternoon according to the police.
Mayor Reed Gusciora on Tuesday:
"I want to express my deepest condolences to Zay'Quan Wheeler's friends and family I want them to know the Trenton community is here for them during this difficult time."
Meteorologists have warned the public against stepping onto any frozen bodies of water.
When cold snaps occur the water in canals like the one Wheeler fell into will freeze quickly but it takes longer periods of sustained cold weather for the ice to freeze completely.
Jonathan O'Brien, a meteorologist for the National Weather Service in Mount Holly explained:
"It takes the ice underneath a long time to thicken, and around here we don't really get that."
Back in December, an unidentified man from Indianapolis passed away after jumping into an icy pond to save a drowning dog.
His body was retrieved by divers from the Indianapolis Fire Department, who responded to the call when bystanders notified them of the incident.
Indianapolis Fire Department spokesperson, Rita Reith revealed that the incident had occurred when the man had run out onto the surface of the frozen pond to retrieve his dog.
According to Reith, bystanders ho lived in an apartment nearby, tried to rescue him but only fell into the ice themselves. They then notified the authorities instead.
Please fill in your e-mail so we can share with you our top stories!