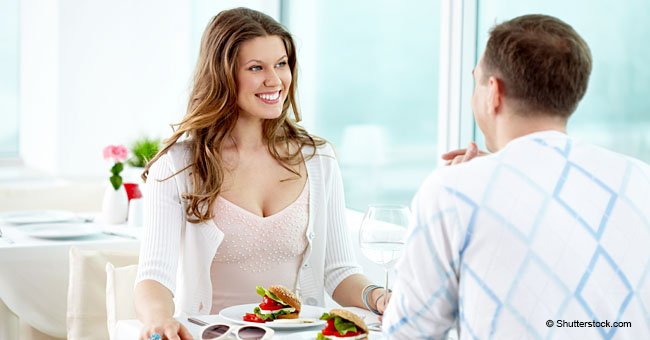 You'll be happy such first-date disasters have never happened to you

Dipping one's toe in the dating pool is not always easy and those first dates, more often than not, prove to be extremely awkward.
Just for laughs, Bored Panda compiled a list of some of the most awkward first dates, collected from tweets on social from those how survived the first date ordeal.
No matter how bad your first date was, we bad it's not worse than someone sneezing in your mouth while trying to kiss you goodnight.
One Twitter user known only as Benny, said that he once took a girl to Starbucks because he forgot her name, while Jennifer explained:
"Date was so bad; I gave the water 20 bucks to spill my drink on me to get me out of there."
Another user explained that while at dinner, her date looked at her and said if she lost pounds, she'd be a ten. Instead of being offended, she ordered dessert.
Jessie also joined the conversation using the "Worst First Date" hashtag and said her date took her to a nice restaurant. She went on:
"Our server leaned into me and said, 'You're the third one this week.'"
Another Twitter user, known only as Kitty Kares Less, said she ordered an $8 salad and water. Her date had a $35 steak and several drinks and demanded that they split the bill.
Another netizen said her date took her to a frog jump festival, but they had to leave early because his wife showed with a restraining order against him.
That was awkward, but Lucy Lappin was stuck with the worst date ever when the man said: "From your photo, I thought you were too good for me, I'm glad to see that you've got flaws."
While that may have been a compliment if he had left it that, but he didn't, and proceeded to list all of her flaws, Lucy said.
Emma said after her worst date experience, she now searches prospective dates online. It's not "stalking," it's "doing a background check," and she explains why:
"I once went on a blind date with a man who followed me to the gig I had afterward, left to pee, came back an hour later very drunk, and revealed in the parking lot he had multiple felony assault charges! Google is your friend, ladies."
If you are still determined to dip your toe into the dating pool, read Hayley Leeanna's account first. The 36-year-old from Peterborough in England carried out a social experiment.
She created several different accounts and uploaded a different profile photo of herself for each account.
In one she was dressed as a businesswoman, in another, she was not wearing makeup. In one photo she was dressed in workout gear, and so.
She compared the results and realized which one of her personal got the most attention from potential suitors. Read more here.
Please fill in your e-mail so we can share with you our top stories!