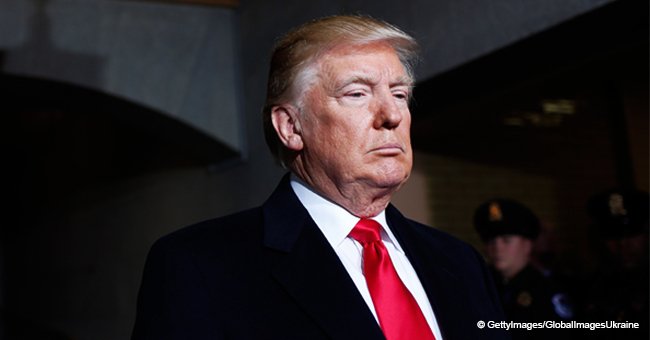 President Trump states he works more than 'any past president'

The President of the United States spent about 60 percent of his time after the midterm elections in "Executive Time," yet he claims to work more than any past president.
President Donald Trump rebutted the idea that he spends most of his time relaxing by making a fully 180-degree claim: he probably works harder than all his predecessors. The tweets are found below.
Trump's defensive tweet arose from the leak of his work schedule to the public. The website, Axios, allegedly revealed 51 private schedules between November's midterms and now.
Twitter responded with a slew of criticism towards the President. Even singer and actress Mia Farrow made her judgments of how the president was spending his time.
It further reported that 297 hours and 15 minutes of the 502 hours and 55 minutes were listed under "Executive Time." Meeting time came up to 77 hours and 5 minutes.
Trump wrote:
"The media was able to get my work schedule, something very easy to do, but it should have been reported as a positive, not negative. When the term Executive Time is used, I am generally working, not relaxing. In fact, I probably work more hours than almost any past President....."
The internet had other ideas of what Trump might be doing during his "Executive Time:
In another tweet, Trump went on to make a case for himself:
"The fact is, when I took over as President, our Country was a mess. Depleted Military, Endless Wars, a potential War with North Korea, V.A., High Taxes & too many Regulations, Border, Immigration & HealthCare problems, & much more. I had no choice but to work very long hours!"
Twitter users responded as expected, pointing to the fact that Trump took over a week to even address the leaked schedule. One person said the president's "laziness is only exceeded by [his] stupidity."
White House Press Secretary Sarah Sanders came to Trump's defense, however. She explained that Trump has a "different leadership style than his predecessors."
The director of Oval Office Operations, Madeleine Westerhout expressed her outrage at the leak which she called a "disgraceful breach of trust." Acting White House Chief of Staff Mick Mulvaney announced on Sunday that they were getting closer to the person who committed the act.
He reportedly said:
"We're going to find the person or persons, and it's likely going to be a career staffer."
He added:
"It's not the content. It's the fact that someone within the White House spent three months collecting this information, which is really, really hard to do."
Axios acknowledged that the schedule does not accurately show a complete day-to-day timeline of Trump's life, there is a more detailed one in existence.
Trump's defensive tweets came just after he cried "harassment" last week due to the ongoing Russian probe from the House Democrats. Specifically, Adam Schiff, chairman of the House Intelligence Committee, announced that the investigation would be looking into Trump's personal life.
The president wrote a series of tweets claiming that he was the only one who had to endure "unlimited presidential harassment." He said the Democrats were going "nuts" and had never done this to Obama.
In response, Twitter users cited Trump's push of the birther movement, the conspiracy that that Obama was not born in the US. Trump had continued to espouse the theory even after the former president produced his long-form Hawaiian birth certificate.
People also called out Trump for his own bullying ways. Regardless, we hope that the person who disrespected the White House's sense of confidentiality is found and dealt with accordingly.
Please fill in your e-mail so we can share with you our top stories!