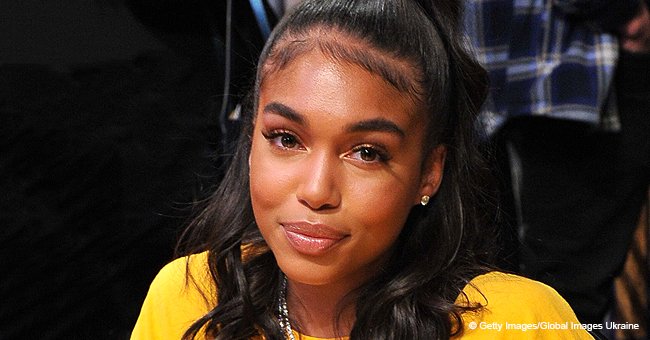 Lori Harvey's Instagram account gets swarmed by Beyoncé fans after she was filmed smiling at Jay-Z

Lori Harvey is threatened by Beyonce's fans after she released a video smiling at Jay-Z. The model had a perfect response to calm them down.
Lori Harvey must have learned her lesson recently not to so much as even glance Jay-Z's way lest she be swarmed by the Beyhive's bees.
Harvey was recently bombarded with messages of distaste after fans learned she smiled at Beyonce's husband.
The 22-year-old was at the Roc Nation pre-Grammy's brunch where she came in contact with the music mogul. She shared a clip of their interaction on her Instagram where she is seen smiling and laughing at Jay-Z.
The post didn't sit well with Beyonce's fans who were quick to pounce at Steve Harvey's stepdaughter and warn her to stay away. They flooded her comments section with bee emojis and made some serious threats.
"Let this be the first and last time we hear of you and a Carter family member in the same vicinity."
"Wow Beyoncé wasn't lying when she said on stage, 'Thank you Beyhive you'll GO HARD for me.' You better stay out that MARRIED mans face Lori."
"You was a little too chatty with Jay Z. We peeped sis. Calm that sh** down."
"If you try that sh** again you gone lose that smile."
"Now Lori you don't want these problems.. you better turn that head right side up."
In response, Harvey disabled her comments section and even assured Beyonce's fans that she was one of them.
"Meanwhile, I'm part of the Beyhive," she wrote in the comments section of The Shade Room.
Fans of the Carters may be reacting negatively towards Harvey's close proximity to Jay-Z due to recent events surrounding the model's love life. She was reported to have split from her rumored boyfriend, Trey Songz earlier this month just a few weeks after he professed his love for her on her birthday.
Soon after, Harvey was linked to P. Diddy's son, Justin Combs and then spotted kissing Formula 1 driver Lewis Hamilton. The Beyhive probably thinks she's been doing the rounds of men and may sink her teeth into Jay-Z as well.
Twitter finds this to be an overreaction with tweets seeing no reason for fans to worry about Harvey. Here are some of the comments projecting their disbelief at the nonsense commotion.
Please fill in your e-mail so we can share with you our top stories!