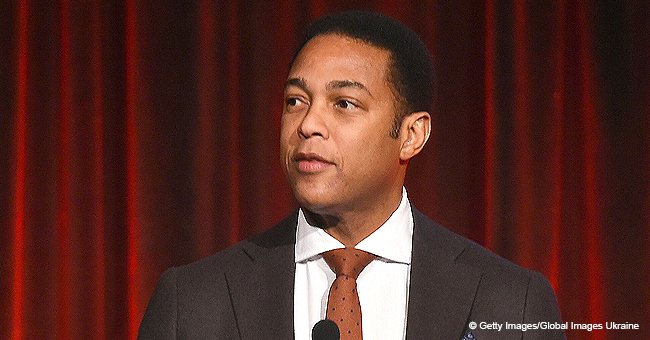 Don Lemon slams President Donald Trump for harassing Barack Obama for years while he was president

Don Lemon uses Trump's recent tweets as an opportunity to fire back at him in defense of former President Barack Obama. The CNN host reminded Trump of certain things he said in the past that have now come back to haunt him.
Don Lemon couldn't help but point out the irony of Donald Trump's recent complaints about being harassed.
The president is currently surrounded by ongoing probes that place him at the center of it all. One of these investigations is that which concerns his former campaign adviser Roger Stone who's been arrested after Special Counsel Robert Mueller linked him to Russia's interference in the 2016 presidential elections.
On the other hand, House Intelligence Committee Chairman Adam Schiff hired former officials in the National Security Council to oversee Trump's administration.
With these probes hounding him, Trump tweeted his dismay by writing,
"….The Dems and their committees are going 'nuts.' The Republicans never did this to President Obama, there would be no time left to run government. I hear other committee heads will do the same thing. Even stealing people who work at White House! A continuation of Witch Hunt!"
Moreover, he cried, "PRESIDENTIAL HARASSMENT!" in a separate tweet and added, "It should never be allowed to happen again!"
Lemon criticized Trump's tweets when he appeared in the February 7 edition of "CNN Tonight." He slammed the president for complaining about something he himself did to Obama a few years back.
"Presidential harassment? OK …This is from a man who literally spent years harassing President Obama with that racist birther lie that he wasn't born in the country, right?"
Lemon was referring to Trump's support of a 2008 conspiracy questioning Obama's citizenship and deeming him ineligible to run for office during the former president's campaign. Michelle Obama recently wrote in her memoir, "Becoming" that she could "never forgive" Trump for risking the safety of her family due to his accusations.
Lemon continued by reminding Trump of his complaints about Obama which now seems to be exactly what he's all about.
"That oh, 'he doesn't work hard, he's always on the golf course.' He's on the golf course way more than President Obama. Took more vacations, spent more money with the Secret Service. Remember that?"
It's no secret Trump and Lemon have never been each other's supporters and they've slammed each other in the past. In August, Lemon fired back at Trump after the outspoken president insulted him and LeBron James' intelligence on Twitter. Lemon's response was to accuse Trump of being not just a racist but a bully.
A couple of months ago, Lemon also came to Obama's defense after Trump compared his hush money to a porn star to a finance violation made by Obama's camp during his campaign. Lemon accused Trump of lying and not being able to keep his story straight.
Please fill in your e-mail so we can share with you our top stories!