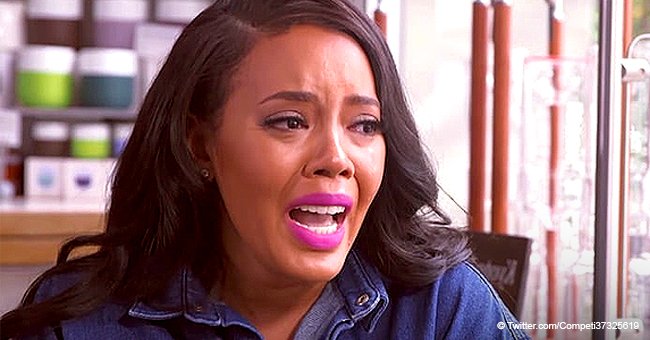 Angela Simmons' ex & father of her son Sutton Tennyson was shot 13 times, autopsy reveals

Sutton Tennyson was shot and killed in November. The details of his murder have finally been released. He was shot 13 times.
It has been three months since Angela Simmons' ex-fiance and father of her child, Sutton Tennyson was shot dead. The details of his murder have finally been released.
Tennyson's autopsy was conducted by the Fulton County Medical Examiner. TMZ managed to get a copy of the document which revealed how he died.
According to the autopsy, he was fatally shot 13 times. Nine gunshots entered his body and four more grazed or cut Tennyson.
It was reported that he was shot in his arms, legs, stomach, and chest. Three of the gunshots also caused "enormous amount of damage" to Tennyson's heart.
Reports also claim that gunshots pierced Tennyson's spleen and stomach. Tennyson had been murdered on Nov. 3, 2018.
He was killed outside his home. Witness claim he had an argument with another man and it allegedly escalated. He was pronounced dead at the scene when police arrived.
Local police revealed that after firing multiple shots, the suspect then "sped from the scene in a car." The suspect, Michael Williams from Atlanta surrendered himself to local police less than a week later.
His lawyer Jackie Patterson said that he accompanied his client to the Atlanta Police Headquarters. When they arrived he willingly turned himself over but detectives were instructed not to question him.
The 44-year-old was taken into custody and charged. He is accused of aggravated assault with a deadly weapon, possession of a firearm during the commission of a felony, and murder.
Williams's attorney said his client denied all allegations. He intends to fight the charges and prove his innocence.
"We are fighting this case vigorously, all the way to a jury trial," Patterson said adding that murder cases typically take between one to three years to make a verdict. "It's gonna be a long process."
Please fill in your e-mail so we can share with you our top stories!