Video shows triple-amputee vet facing 'disgusting' groping by TSA agents at Tucson airport
A video on YouTube shows agents of the Transportation Security Administration (TSA) treating a triple-amputee and a veteran, Brian Kolfage, in a distasteful way at the Tucson airport.
Social media has gone into a vivacious outrage by the foul treatment of Brian Kolfage, a triple-amputee Purple veteran of Iraq, who was subjected to an invasive manner of searching by a TSA agent over the weekend.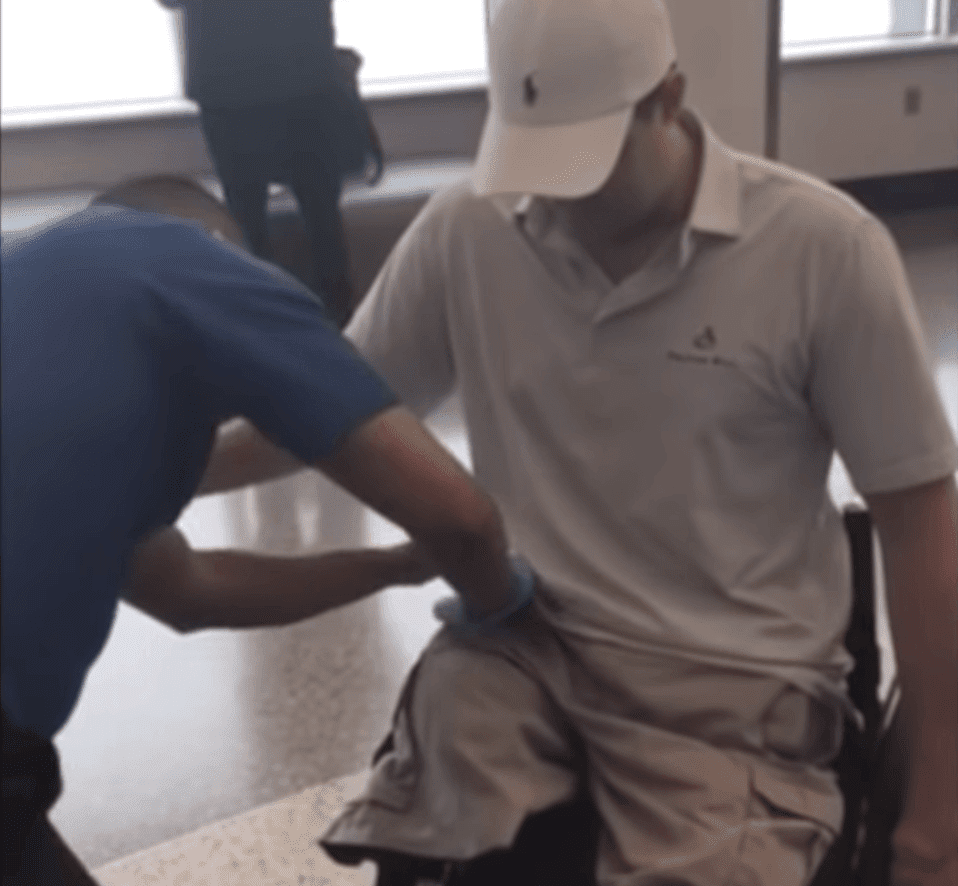 James Hoft, who posted the video online, took to the comments section to voice his thoughts:
"They groped and searched under his hips and buttocks, his groin and his half-arm, searching for what?" 
The TSA agent who was frisking the 37-year-old veteran was seen in the video not only checking Kolfage's body but checking his wheelchair and prosthetic legs for bombs and arms.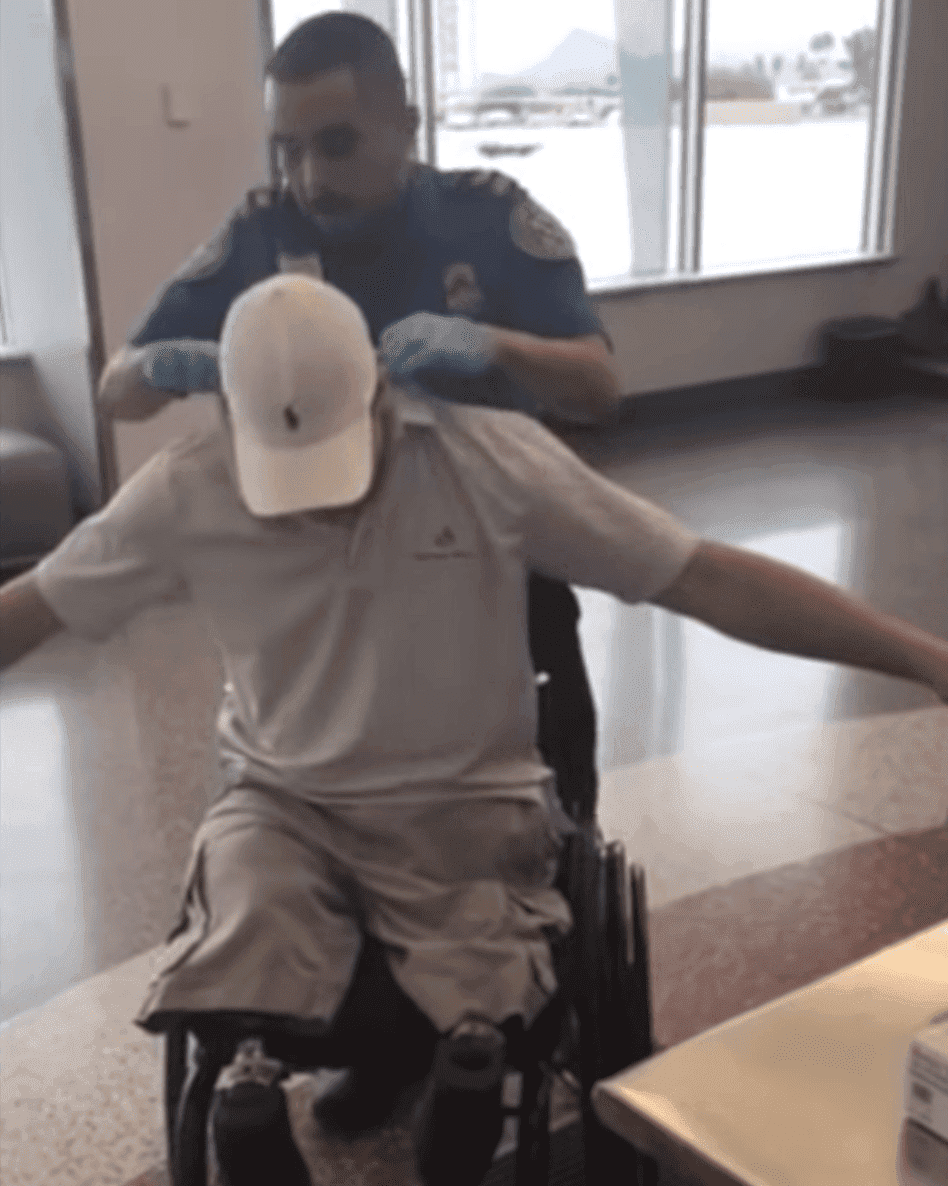 Since the video was released online, a considerable number of people have condemned the actions of the TSA and uttered their support for the war veteran who lost both his legs and his right arm during an attack on his air base in Iraq.
James Wood was one of those who voiced their disgust at the treatment of Kolfage:
"Let's face the facts. The only reason the TSA even exists is because of Muslim terrorism. Let's not talk about this anymore. Brian Kolfage lost his limbs fighting Muslim terrorism. And now he has to be humiliated being searched at the gate?! The irony is appalling. And disgusting." 
A Twitter user, Kathy Davidson, wrote:
"God bless you. Your treatment is disgraceful. Thank you for your service and sacrifice for our country."
Kolfage decided to tune down the whole incident, saying: 
"This happens every time I fly...my kids are always asking, 'Why daddy has to have that done.'"
His tweet made a number of disabled people speak out; it has become a norm across the United States for people with disability to be searched in such a manner. 
Kolfage is the most severely wounded airman to survive in the history of the United States of America. He was coming from a "We Build the Wall" rally. 
He started a GoFundMe campaign on December 16 to raise $1 billion to support the federal government in building a wall between the borders of America and Mexico. The campaign has been able to raise $20 million so far.
The veteran is married to Ashley, they met when she was still working as a hostess at Chili's Restaurant. Now, she supports her husband in raising money for wounded veterans. They have two beautiful children and live in a house specially built for the veteran.