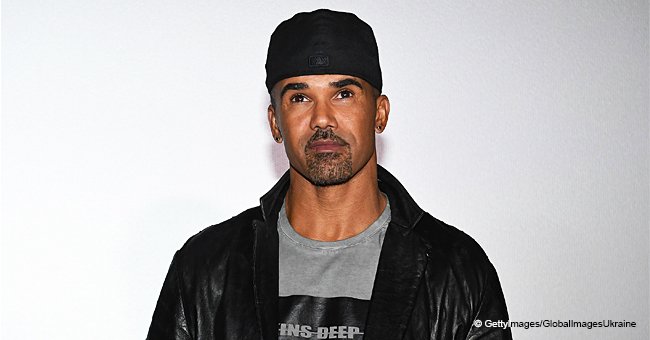 Shemar Moore says he'll 'never forget' Kristoff St. John in a heartfelt new tribute

In a new heartfelt tribute, Shemar Moore celebrated the good he shared with Kristoff St. John, as many are still in shock after Kristoff's sudden passing.
To Shemar, Kristoff was a mentor, a friend, and a brother. The two played the roles of half-brothers on the soap, "The Young and the Restless" and attributes his successes to the late Kristoff who changed the lives of many over the years. Relatedly he posted on Facebook in part:
"I'LL NEVER FORGET!!!! You embraced me, taught me, danced with me, and rooted for me... we challenged each other, and we won TOGETHER!!!!"
Along with his message he posted a picture of himself and Kristoff during happy times. Words of support poured in as one fan wrote empathetically:
"I can't even imagine how you feel Shamar. He truly was your family, and I feel like he was part of mine since I've been watching him on Y&R since the beginning. It breaks my heart to think of all the pain he was in, now is back with his son and hopefully resting in peace."
With "The Young and the Restless" fans also mourning the death of Kristoff, who played the character of Neil Winters since 1991, they felt angered by the tribute given by the soap opera show.
Shortly after Christoff's passing on February 3, the CBS soap opera posted a tribute in the form of a video montage along with a touching caption. Furthermore, they also shared that they would further honor Christoff with an on-screen storyline.
Fans expected a tribute episode, what they got instead was a tribute barely a minute long at the end of the episode.
The episode, which aired on February 8, had Kristoff's tribute begin at the end of the episode. Firstly footage of Kristoff's time as Neil Winters since 1991 got shown during which Kristoff said:
"It feels like a real accomplishment. I've been a part of something that will somehow be in a time capsule... and I'm part of that? Yeah, I'm one of the brothas on 'The Young and the Restless,' I'm one of the sons. I'm one of the family members. I was there. Yeah, man, Neil Winters was an integral part."
A short montage of Kristoff's time on "The Young and the Restless" followed after which he came back on screen and said:
"Thank you for sharing in this adventure, this mighty ship that has sailed for so long. I love you."
And that was the end of the tribute. Fans responded with animosity towards the CBS show for such an unjust tribute to the phenomenal person who got his first acting gig at the age of seven. One fan angrily posted:
Other fans did not share the sentiment as another Twitter user posted:
During Kristoff's time on the soap, he got nominated for six Daytime Emmy Awards for Best Supporting Actor in 1993, 1999, 2000, 2007, and 2015. The sixth nomination in 2008 turned into a win.
Kristoff is survived by his ex-wife Mia St. John and his daughters Lola and Paris Nicole. Shortly after his passing, Shemar posted a tearful video wherein he shared his feelings regarding losing a "brother" and asked of "The Young and the Restless" fans to celebrate Kristoff as "an iconic black man" in daytime television.
Please fill in your e-mail so we can share with you our top stories!