Florida school hires combat veterans to defend students, and principal says most parents agree
A Florida school hired combat veterans to protect their students and staff from potential school shooters.
2018 saw 113 dead or injured in school shootings, and the US Center for Homeland Defense and Security and the Federal Emergency Management Agency recorded 94 gun incidents in schools throughout the country.
In an effort to guarantee the safety of its students and staff, the Manatee School for the Arts in Palmetto Florida has adopted an unusual and controversial solution.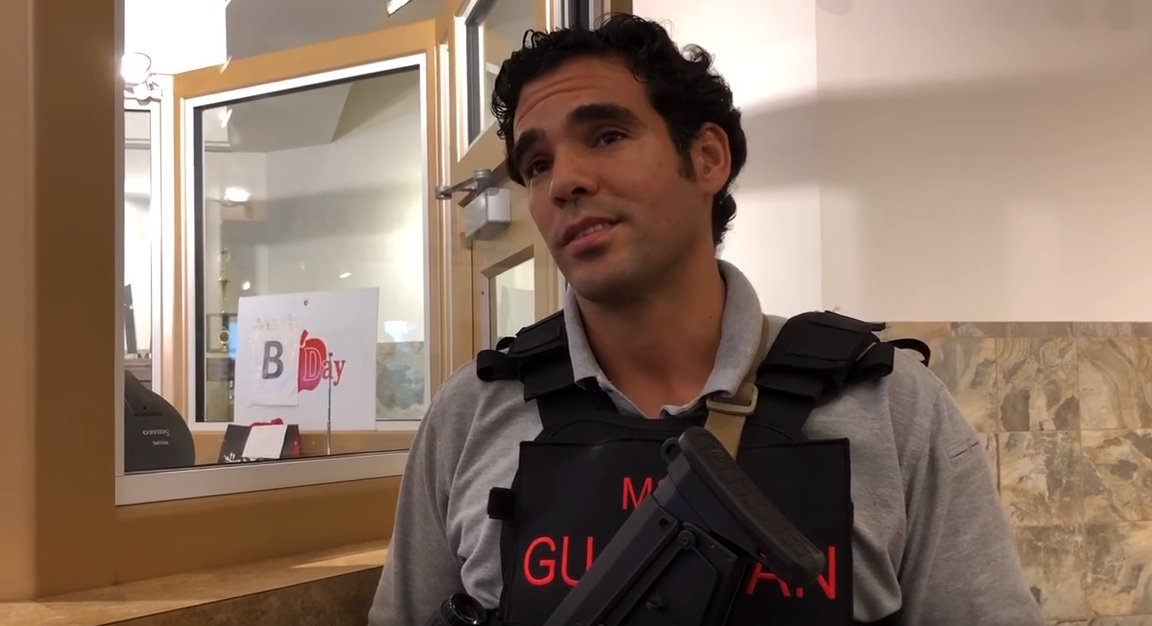 "We're not looking for a fair fight. We're looking at an overwhelming advantage."
GUN-CARRYING VETERANS TO PATROL THE SCHOOL
The School decided to employ two combat veterans as guards. The two men were trained by the Manatee County Sheriff's Department and will wear body armor and carry 9-millimeter Glock handguns and semiautomatic rifles with a 17-inch barrel.
Principal Bill Jones declared that the school is determined to be ready if an armed intruder were to enter the campus, and that the parents are supportive of his decision.
The Manatee School for the Arts recently decided a school guardian would carry around a semiautomatic rifle and a handgun around campus to protect 2,100 students. He wears an armor plated vest for protection. #flapol

https://t.co/ZrAs1NkaC9

— Shannon Watts (@shannonrwatts) January 23, 2019
FLORIDA LEGISLATION REQUIRES "SAFE-SCHOOL OFFICER" 
In the aftermath of the Parkland massacre on February 14, 2018, during which a gunman opened fire at Marjory Stoneman Douglas High School killing seventeen students and staff members and injuring seventeen others, Florida Legislation was passed requiring every school to have at least one "safe-school officer."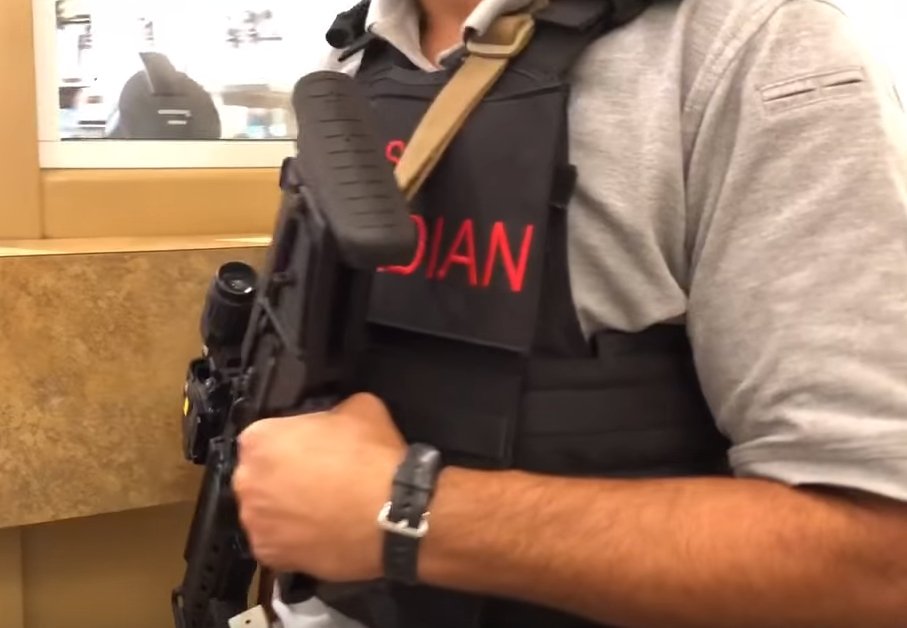 Principal Jones revealed that the school decided to hired combat veterans because the wanted men who wouldn't hesitate under fire
ARMED GUARDS AT FLORIDA SCHOOLS?
Manatee School is the first school to embrace the new legislation and employ armed guards carrying rifles on school property.
According to Michael Dorn, the executive director of Safe Havens International, patrolling with long guns is "very unusual," and may prove unsafe:
"It's not something that we typically advise our clients to do for a variety of reasons." 
Dorn explained that it is more difficult to subdue and handcuff an aggressor while carrying a long gun, and so rifles are more suitable for combat situations, and not law enforcement
GUARDS WHO WILL NOT HESITATE TO SHOOT
Manatee School for the Arts already has one guardian with 15 years of infantry experience working at the school.
 A second veteran is now completing his training and will be working on campus by the end of the month.
School guardians are required by the legislation to complete at least 132 hours of firearm safety and proficiency training. 
Principal Jones revealed that the school decided to hired combat veterans because the wanted men who wouldn't hesitate under fire:
"I don't want this to be the first time they've had someone shooting at them."
The school requires that its guardians to keep the chambers of their Kel-Tec RDB semiautomatic rifles empty.
It is with Great sadness that our Football Family has learned about the death of Aaron Feis. He was our Assistant Football Coach and security guard. He selflessly shielded students from the shooter when he was shot. He died a hero and he will forever be in our hearts and memories pic.twitter.com/O181FvuHl3

— Stoneman Douglas Football (@MSDEagles) February 15, 2018
FLORIDA APPROVES FUNDS FOR MENTAL HEALTH
With the horror of the Marjory Stoneman Douglas Senior High on Valentine's Day 2018 still fresh in their minds, Florida legislators approved more than $69 million dollars to schools, to fund mental health initiatives.
School districts are now obliged to submit a mental health plan to the state and at 90% of the money attributed has to be spent on mental health care for students.
Dr. Mike Desjardins, Executive Director of Student Support for the Charlotte County school district revealed that for the first time every high school will now have a full-time social worker.
It is hoped that the extra emphasis on mental health will allow schools to identify and help troubled students.
In a related story, a Sheriff investigating Parkland school shooting suggests that teachers should be armed to prevent attacks.be armed to prevent attacks.