Steven Tyler and Sharon Stone totally steal the show at Grammy Awards viewing party
Steven Tyler and Sharon Stone hit the stage at Steven's 2nd Annual Grammy Awards viewing party and made the night one to remember for guests in attendance.
Steven Tyler, the lead singer of the Boston-based rock band, Aerosmith, along with the American actress and producer, Sharon Stone, stole the show at Steven's Grammy Awards viewing party.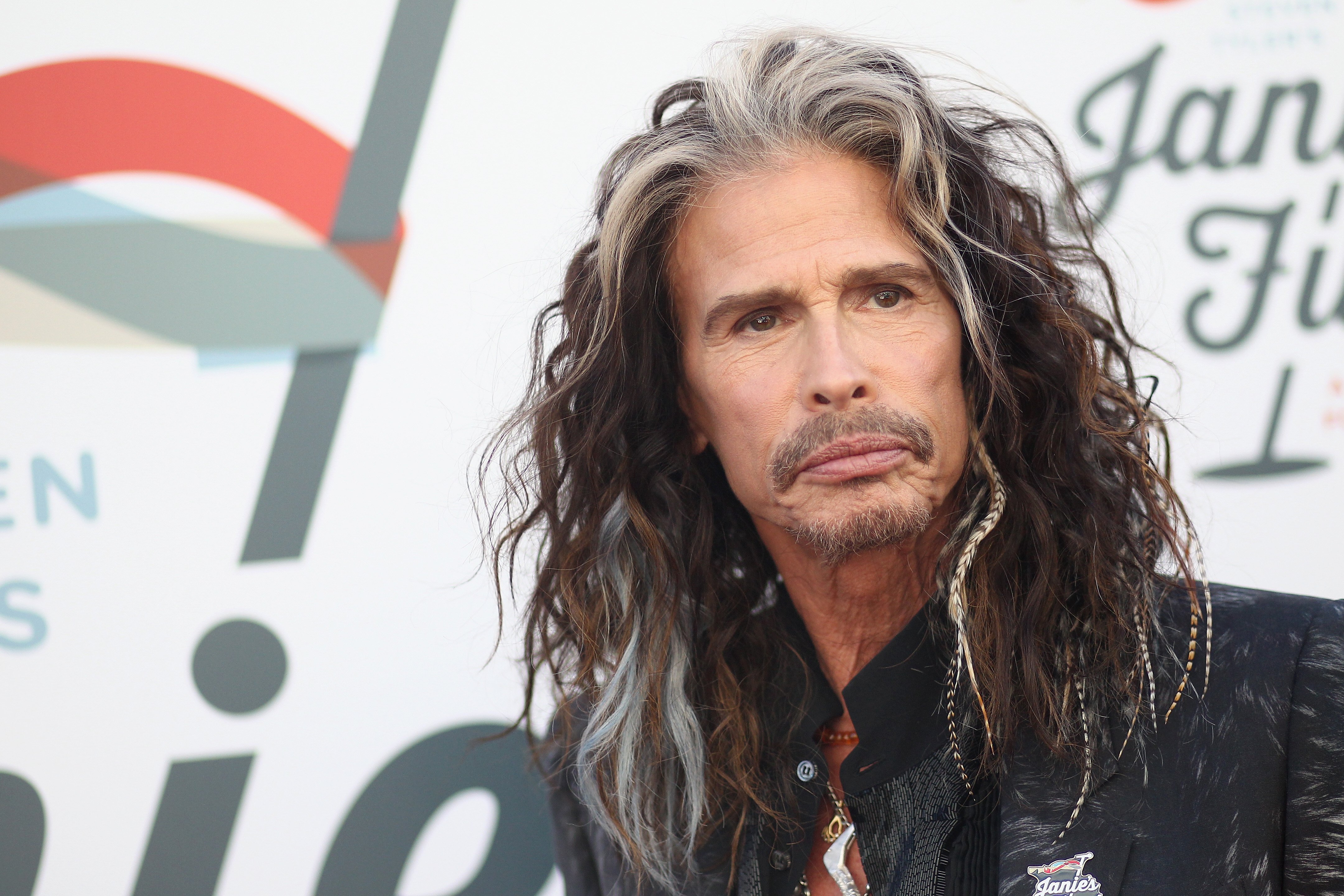 In attendance were celebrities such as Leonardo DiCaprio, Caitlyn Jenner, Alice Cooper, and Kelsey Grammer. However, one particular attendee stood out of the rest - Sharon Stone.
Stone acted as an auctioneer throughout the night, convincing participants at the event to place bids ranging from $10,000 to $100,000. And it all paid off in the end; they were able to raise $2.8 million for "Janie's Fund," an organization that caters for sexual assault victims.
When u get to do good things w ur friend! @IamStevenT @JaniesFund #Grammys pic.twitter.com/lVLH9eSv6v

— Sharon Stone (@sharonstone) February 11, 2019
Tyler, the convener of the event, was also not found wanting that night. He mounted the stage with his Aerosmith band from back in the day and made some good music for all who were in attendance. Towards the end of their performance, they pulled Stone on stage, and they all sang and danced together.
Walk this way with @IamStevenT and @sharonstone at the @JaniesFund party last night. #JAMFORJANIE #JANIESFUND pic.twitter.com/BzisICUHJa

— Aerosmith (@Aerosmith) February 11, 2019
Hours before the event, Tyler shared what it feels like to get together with the band these days, saying:
"Let's just say we rehearsed yesterday and I wet my pants."
Then he talked about the demands that come with performing in different places, how it makes you miss those you love: 
"When you're a big band, you'll do a tour, then you go off to countries unknown. Everybody goes and sees their wife and goes here and there and I don't see them for a while. Just did something down at Super Bowl, we rehearsed for four or five days, got back together in good graces, we love each other."
The 70-year-old also shared how participating in an organization that gives victims a voice makes you feel:
"It's not even about words as much as heart [...] And if what you're doing makes you cry and well up inside then you gotta know you're doing something right."
Asides Stone's activity at the event, another notable thing about her at the event was her outfit. Looking nearly half her age, she oozed a sex appeal with her see-through black bodysuit.