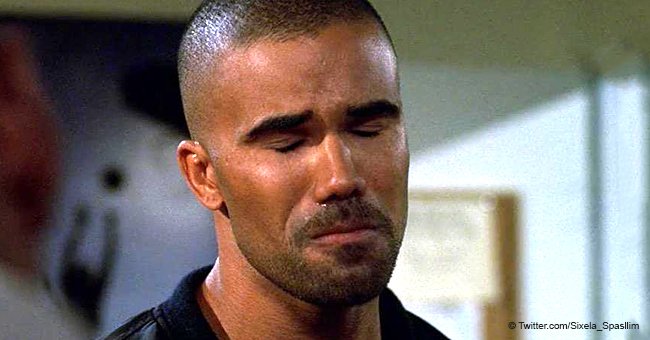 'I'll never forget!' Shemar Moore continues to grieve for Kristoff St. John in heartbreaking post

Shemar Moore made sure to pay tribute to his friend Kristoff St. John after he tragically passed away early this month. The actor grieved the loss of a friend on social media, saying that he'll "never forget."
Kristoff St. John passed away last weekend, due to an apparent alcohol overdose in his own home. The late actor starred on "The Young & The Restless" as Neil Winters, which is where he met Shemar Moore, who played his half-brother in the soap opera.
A BROTHER'S INFLUENCE
With the bond that they shared through the TV show, the two have remained friends for years, and now Moore suffered the painful loss of a brother. He decided to reminisce about the good times they've shared, as long as the good life St. John has lived.
According to the actor, it was Kristoff who got him comfortable on the set of their tv series. If it weren't for him, he would not have gotten comfortable with acting and the crew.
"He didn't have to embrace me the way he did. When I came in and was trying to find my way and he saw how scared I was, he saw how nervous I was. He saw my six pack and all that, but he just saw me and he embraced me like a brother. If he hadn't embraced me, I would have never got my sure footing in the beginning days."
While he went on to thank everyone who supported him along the way, Moore said that Kristoff stood out in a way that every single day, he would root for him even if he didn't have to.
"[...] but Kristoff, day to day to day, he rooted for me. He didn't have to. He didn't have to, and many wouldn't, but he rooted for me; he helped me; he held my hand; he said, 'Stick with me, bruh, I'm going to show you the way and then you do what you're doing.'"
Shemar bid his brother goodbye, thanking him for how he made him who he is today. While his friend rests in peace, Moore promised him that he would finish what Kristoff started.
TRAGEDY IN THE ST. JOHN FAMILY
After Kristoff passed away on February 3, 2019, due to alcohol overdose, his ex-wife Mia St. John claims that the same mental institute who took care of him is "trying to kill her whole family" and even confined her against her will.
According to Mia, Kristoff St. John took his son Julian's suicide quite heavily, which resulted in him getting addicted to vices. At 24-years-old, their son Julian was found dead at La Casa Mental Health Hospital in Long Beach, California, where he was seeking help back in 2014.
Now, Mia says that the same institution confined her there against her will. According to her, there needs to be some mental health reform in America, as "both her boys" were neglected and discharged despite actively seeking for help.
She went on to rant about what was happening on Twitter but ended up ensuring everyone that she was fine and that she would now focus on getting justice for her two boys.
Please fill in your e-mail so we can share with you our top stories!