Jennifer Lopez confesses she behaves like a real fan when Joanna Gaines appears on the screen
Jennifer Lopez got all star struck over a gift she received from her boyfriend Alex Rodriguez for their second anniversary.
As a guest on the "Ellen DeGeneres Show" this week, Jennifer gushed over her anniversary present and how she "fan-girled out" over speaking with Joanna Gaines from the hit series, "Fixer Upper."
The 49-year-old firstly told Ellen about the Christmas gift she got from her sister and said:
"So, I'm obsessed with Fixer Upper. Do you guys know Joanna Gaines and Chip Gaines? So, I'm obsessed with it, and my sister got me, that's actually what I got for Christmas. My sister got me her new book. I'm like obsessed with it. I'm in bed every night looking at it -- 'Oh, my gosh, this is so amazing.'"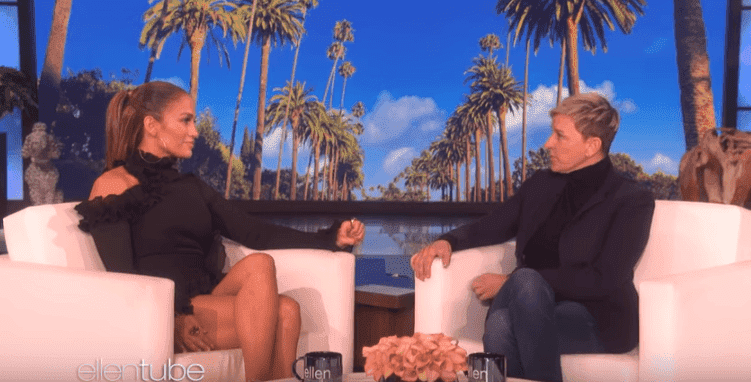 Alex and Jennifer bought a little house by the water that needs to be fixed up, and as Jennifer told Ellen, she needed some help. She even mused that it would be amazing if Joanna Gains could help, but she also knew that Joanna only worked in Waco, Texas. Jennifer's excitement visibly grew as she
told
Ellen about Alex's surprise on Sunday: 
"I want you to do a meeting.' And he loves meetings. He loves to do meetings, and I hate meetings. And he's like, 'I want you to do a meeting with me' and I'm always, like, dragged into these meetings… And he opens up the FaceTime, and it's Joanna Gaines! And I was like, 'Agh!' …I totally fangirled out."
The surprise bowled Jennifer over, and she was over the moon when Joanna agreed to weigh in on Alex and Jennifer's design decisions, even though Joanna mentioned that she doesn't typically offer help of this kind. To Jennifer, it was a special gift because it showed her how much Alex cared and added:
"I was looking at him, and I was like, 'You listened to me! I love you. You are so amazing!'"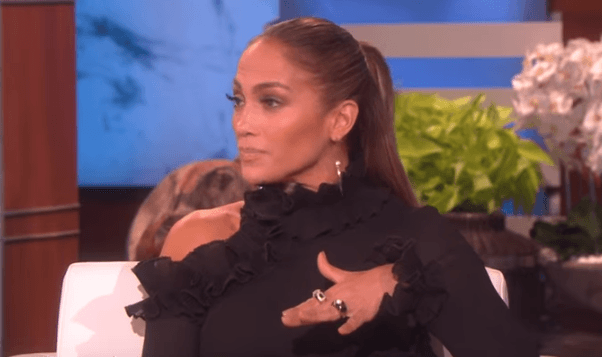 On Sunday, Jennifer was one of five women chosen to give tribute to
Motown
at the start of the 61st Annual Grammy Awards ceremony. 
As part of a surprise to the audience and all viewers, Jada Pinkett Smith, Lady Gaga, Michelle Obama, and Jennifer Lopez joined host, Alicia Keys on stage. Each of them shared why they thought music is essential, and what it has done for them in their lives. 
Backlash soon followed as people on social media thought she had no right to give a Motown tribute because she is not black, as one Twitter user wrote:
J. Lo better not salsa her way to the cookout because she is uninvited for that terrible performance. 😂 How do you do a Motown tribute without an ALL BLACK cast of artists?! And it's Black History Month too. 🤦🏾‍♂️#GRAMMYs #Grammy2019

— Jared Sawyer Jr. (@JaredSawyerJr) February 11, 2019
But on February 12, Smokey Robinson posted a lengthy message on Instagram in Jennifer's defense. He reminded people that at the very heart of Motown was a desire to share and inspire as many people with their music as they could. To include and to share as Smokey wrote:
"So now you're gonna try to diminish the scope of Motown and narrow it down to just music for Black people, and you call yourself defending the image of Motown. Well, you're trying to set us back a hundred years. If you call yourself loving Motown, be happy that we reached so many people and broke down so many racial barriers."
Smokey further shamed the haters as he added:
"And that an artist like Jennifer, even after hearing all your negative comments, still loved Motown enough to do the tribute anyway. Now that's love and respect." 
The multi-talented star also features on the cover of Harper Bazaar's February 2019 issue. 49-year-old Jennifer did a swimwear photoshoot that showed off her stunning figure and spoke about being "on the top of the world."