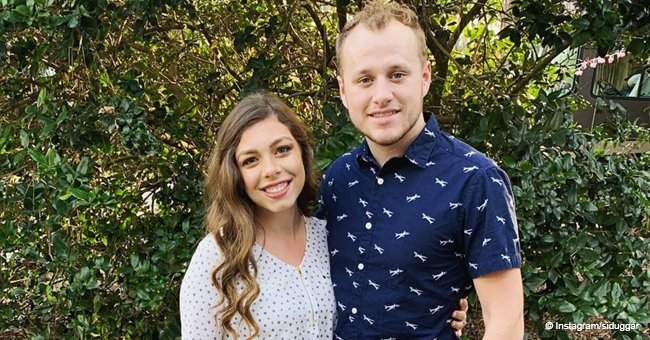 Josiah and Lauren Duggar shed light on heart wrenching news about their pregnancy miscarriage

Josiah and Lauren Duggar have opened up about enduring a terrible miscarriage only four months after getting married.
The reality stars took to Instagram recently to elaborate on the news in a "family update" post, as it was originally revealed in a sneak peek for the latest season of "Counting On".
They felt like the time had come to uncover the truth that their "first and only baby is in heaven."
"Many of yall don't know this, but a couple of months ago we found out we were expecting, however, soon after we miscarried," Josiah, 22, and Lauren, 19, started.
The couple added that they initially thought of keeping everything in the dark. However, realizing that their fans are expecting for them to announce that they are having a baby, they felt like the time had come to uncover the truth that their "first and only baby is in heaven."
"It is hard to hear when people asks us if we are expecting, when we only recently lost our baby. You can imagine it was devastating to the both of us," Josiah and Lauren explained.
They continued that their desires of setting up an infant room, "hearing the heart beat, feeling the baby's first kick in mommys tummy, holding our little one and getting to to see our precious baby were - Shattered. Gone. Right before our eyes."
"Even though our sweet child is no longer with us, it is such a comfort to know that one day we will get to see our baby in Heaven!" the couple added.
They then shared a message of support to everybody who has experienced this, saying:
"I know your pain. It's real and terrible. I just want you to know you don't have to suffer in pain alone. It is not your fault. We greatly appreciate your prayers as we go through this hard time!"
Before the heartwrenching Instagram post, news about the miscarriage back in October originates from a People-exclusive clip for the latest season of "Counting On".
In the clip, the couple was shown briefly sharing the unfortunate details of their miscarriage.
"Lauren and I were actually preparing for a trip to go to a friend's wedding," Josiah said. "She started feeling really sick and started noticing some different things. Mrs. Swanson was there, so she was able to help her out. I didn't know exactly what was going on."
Holding back her tears, Lauren added: "I wasn't feeling well. I was cramping really, really bad, which was quite strange because I normally don't. I was thinking maybe I had something that had gluten in it."
"It was late at night and I went to use the restroom and there was the baby. Gone," she added, describing the moment she realized she had a miscarriage. "I couldn't believe it and I was hoping it wasn't true."
Josiah and Lauren officially announced they were "courting" in January 2018. They tied the knot five months later.
Please fill in your e-mail so we can share with you our top stories!