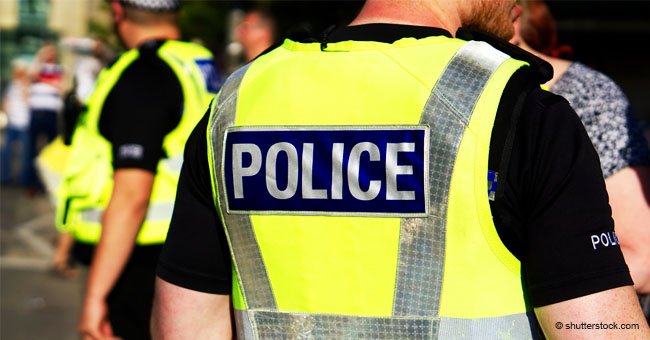 Moving letter dedicated to mom who threw herself from a bridge with her 10-year-old son
The death of Jessy Paola Moreno has caused a commotion not only in Colombia but throughout the world.
After the Colombian mother threw herself from a bridge hugged to her 10-year-old son in what was a suicide-homicide, the woman has been criticized by many, even though others have dedicated heartfelt words to the deceased.
Apparently, Moreno was going through a difficult situation that kept her depressed, which led her to commit such a tragic act; she was being hounded by debt collectors and ultimately being evicted from her home.
That is why, on the Facebook page, "Locura de Mujer" dedicated to publishing reflections for men and women, they shared a heartfelt letter not only for Jessy Paola but for anyone who is going through a difficult situation.
THE LETTER
"Yes, sometimes life hits hard, in the heart, in the soul, and in the body. Sometimes you think that the doors are closed, that no matter how hard you try, something always goes wrong"
"You feel alone, judged and drowned, you drown the sorrows, the debts and the pressure of not being able to be the one of whom your little one can feel proud".
"And there you are, pretending to be happy, hiding behind makeup and fake smiles, sometimes you don't say anything because it scares you, because you feel that no one will help you."
"Sometimes, you sink in the nights full of tears, pain, and despair and you think there is nothing else, you think it's best to leave, flee from a world that you did not know how to understand.
And you're so scared, you do not want your son to go through the same, you think you're doing him a favor. "
"Sometimes, you are so blinded, you don't realize that at the last moment your son taught you how to cling to life, so with everything and its many difficulties".
"Today a single mother went to the void, took her son and did not listen, not because she was already dazed from before, because her depression yelled at her much earlier and nobody noticed".
"And it hurts, it hurts because so many would have wanted to help her, it hurts, because those who were there tried and failed, they ended up crying on their knees."
"It hurts because single mothers are many and maybe she was not the only one going through the same situation."
TRYING TO STOP HER
Friends, police, and psychologists tried to dissuade Moreno to give up her decision to jump from that bridge.
Guillermo Alfonso Jaramillo, municipal president of Ibagué, announced that Jessy was a single mother and that her only son was little Nicolás, whom she carried in her arms.
It was known that the woman was supposedly going through a difficult economic situation that took her to the edge of the abyss. Her suffocating struggle to get out of an illegal credit system in Colombia would be the main cause of the suicide-homicide.
The name of Jessy Paola went around the world when she made the terrible choice of killing herself jumping from a bridge with her 10-year-old son.
As the days went by, the information and testimonies of people close to her shed light on who Jessy Paola was and what led her to take her own life.
The unfortunate event occurred in the town of Ibagué near 8:20 a.m last Wednesday. Several people managed to capture the terrible moment in images that later became viral.
The woman of about 30 years old was born in the capital of Ibagué and according to her Facebook account information, she studied Administration at the Universidad Cooperativa de Colombia.
Jessy Paola was a single mother and a Christian; she admired the famous soccer player James Rodriguez as well as David Villa. She was a seller of cosmetic catalog products, enjoyed spending time with her friends and showed much love for her young son.
The Colombian mother was helped by police officers, firefighters, lifeguards and even psychologists, but the assistance didn't work. A medical specialist in behavioral care had managed to persuade her, but suddenly she saw someone and jumped.
Please fill in your e-mail so we can share with you our top stories!