Kate Middleton looks radiant in tweed skirt suit drawing attention to her $430 pumps
The Duchess of Cambridge attended a charity event in London about mental health, donning a gorgeous and expensive attire. See photos below.
The 37-year-old wore a black bespoke tweed suit made by "Dolce & Gabbana" that stopped above her knees. She accessorized with a pair of diamond pink and gold earrings by "Kiki McDonough," and accompanied this with her signature black tights that ran into a pair of black, suede heeled pumps from "Tods." The look was made complete with a black Mulberry clutch.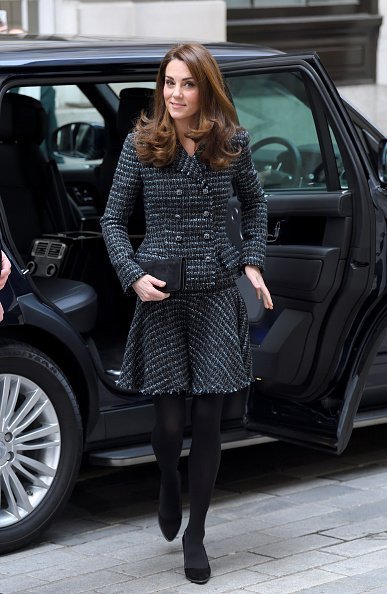 The "Mental Health in Education" conference was geared at finding solutions to mental health problems, particularly in children. The "Royal Foundation" hosted the event at Mercers Hall in East London. Panel discussions, speeches, and breakout sessions were what dominated the agenda of the event which was by Kate Silverton, a veteran broadcaster. 
She introduced the Duchess as a "great driving force" promoting appropriate care for children in their early years. When Middleton was given the floor to speak, she revealed the doubts she had as a new mother.
"I was very naive myself as a parent, of really just how important particularly the early years are for children's futures."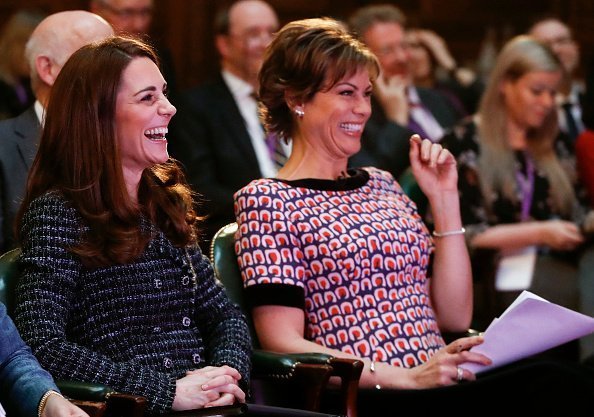 The Duchess went on to highlight the cause of many societal problems, implying that the seeds of these problems were planted right from childhood. She then expressed the importance of the conference while thanking the participants for their dedication to the cause.
Middleton also met head teachers from schools that are running the newly introduced "Mentally Healthy Schools" which was launched in 2018. It is a website that provides primary schools free access to mental health resources, to equip teachers with the ability to support their pupils' mental health.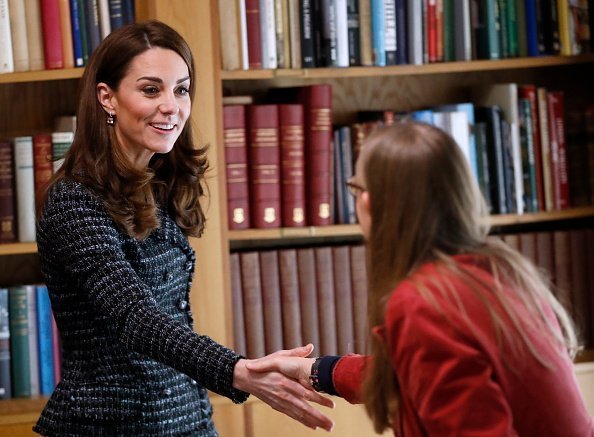 During the conference, she also listened in on one of the sessions promoting the idea of including mental health modules in teacher training courses.
The Duchess is heavily engaged in her charity work with children, and people are taking parenting tips from her. Notable amongst them is actress Anne Hathaway, who has a 2-year-old, Jonathan, with whom she is smitten. In relating with her son, she has taken a page from Prince William and Kate.
"They get down on the child's level and speak to them eye-to-eye to make their child feel empowered," she said of the royals during an interview with Britain's The Times, adding that she has adopted the practice with Jonathan.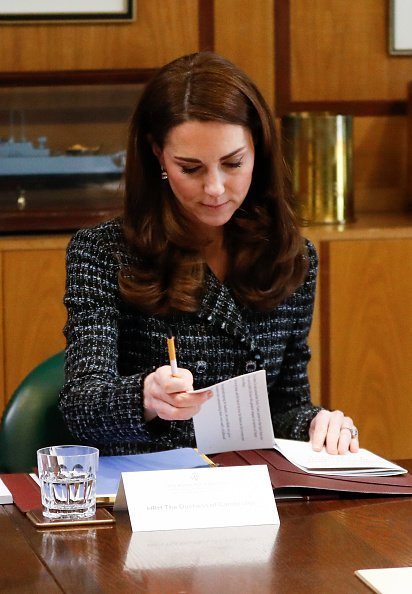 The conference was a huge success and  some changes will be effected in schools across the country. It takes a driving force like Kate to make this happen and we're not surprised, her fabulous outfits make her really confident.