Bob and Elizabeth Dole reveal they had their first call while her date was sitting in the next room.
The political couple revealed in their interview on the "Today Show" that their first conversation over the phone was sweet but awkward as well because Elizabeth Dole had a date seated in the next room.
Bob and Elizabeth Dole are both former US Senators; Bob, 95 years old was a Kansas senator from 1969 to 1996 and his wife, Elizabeth, now 82 years old was a North Carolina Senator from 2003 to 2009. In the interview with Savannah Guthrie, they bared it all, about their meeting and how they have stayed together for almost 40 years.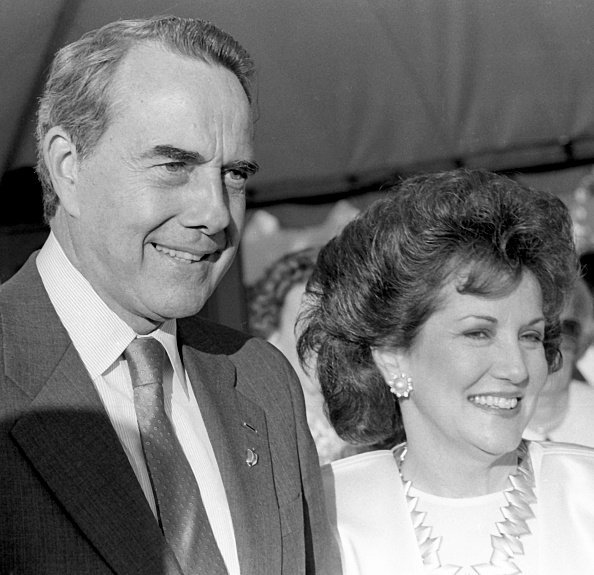 They both met at a meeting in 1972 in Bob's office. Elizabeth said that when the door opened, and Bob walked in she thought to herself "Gee, he's a good looking guy." Bob later told her he had written her name at the back of his blotting paper.
Bob however, did not asked her out until the third time they spoke on the phone; this made Elizabeth like him more, it convinced her that he was not one of the men who chased women around the Capitol Hill.
Bob replied:
"I never did that...couldn't catch 'em anyway."  
The couple lived close to each other at Watergate but eventually, they moved in together, and Elizabeth put her place on rent. The female senator said on the "Today Show" that since their wedding in 1975, they have never had a "serious argument."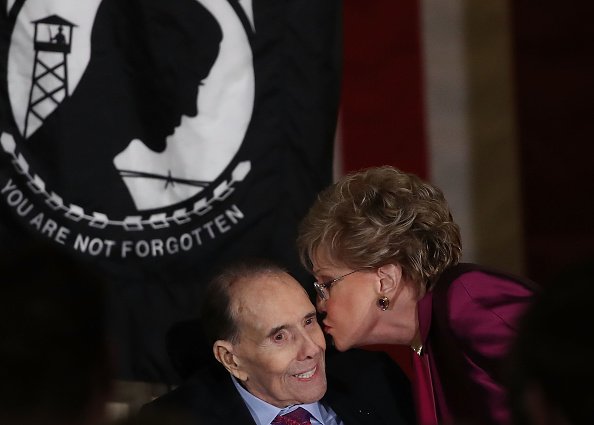 "I love his compassionate heart and the fact that he loved to feel that each day he could make a difference for at least one person in need. And I loved the fact that he had a great sense of humor," she told Savannah.
Elizabeth who came under criticism for stalling her career to support her husband replied to the critics by saying it was her choice. In anticipation of Valentine, the couple advised younger couples; they both said that it is important to stay attuned to one's partner's needs."Find out what turns them on,"  in Elizabeth's words and plan great surprises for them!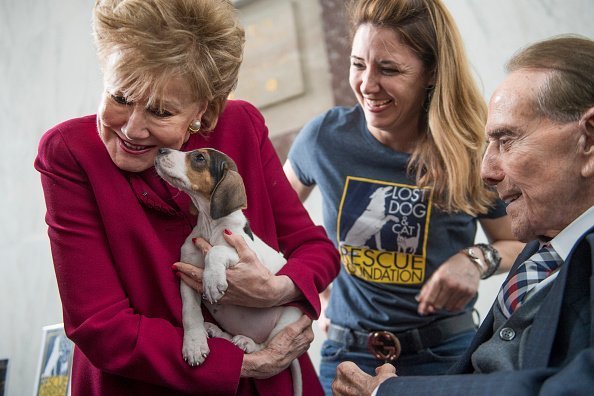 Speaking of attunes, that was why most of the population of America was with Bob at the burial of George H.W Bush, when Bob saluted the casket.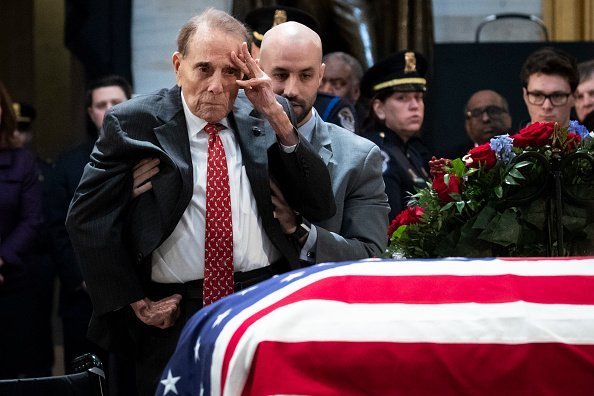 The two were in the same party but were not friends and had a couple of clashes, the height of it was when then-president, Richard Nixon forced Dole out as the chairman of the Republican National Committee and replaced him with Bush. 
Also in 1988, the two went head to head for the party's ticket, but Bush won and went ahead to become president and thongs changed.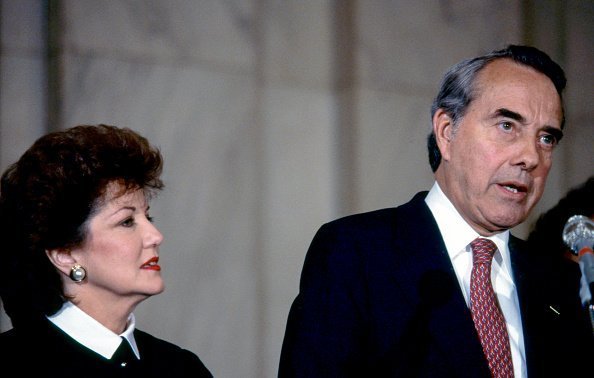 Dole as a senator promoted and supported all of Bush's policies. He became loyal and very efficient. Bush said the senator inspired him and helped him pass a cause that was essential to the Kansas people: The Disabilities Act. In 2016, Bob Dole said: "this is a case were two political enemies became fast friends, and that's the way it's supposed to be."
For his noble acts, President Donald Trump honored Bob Dole with the award: Congressional Gold Medal.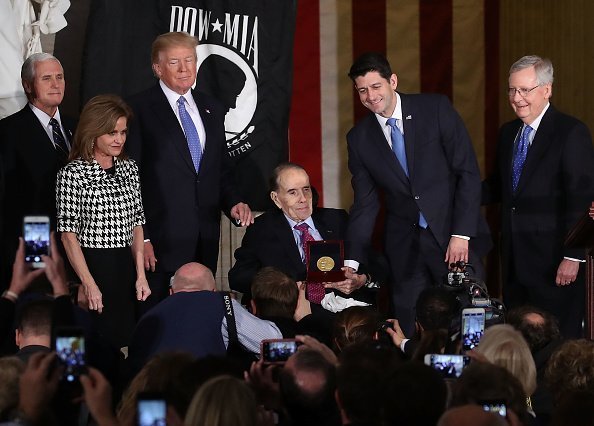 Donald Trump; who praised him and said his excellent service to America is one to emulate. He referred to him as a great American and the legacy he made, would outlive all of them.
The award is the highest civilian honor given by Congress.