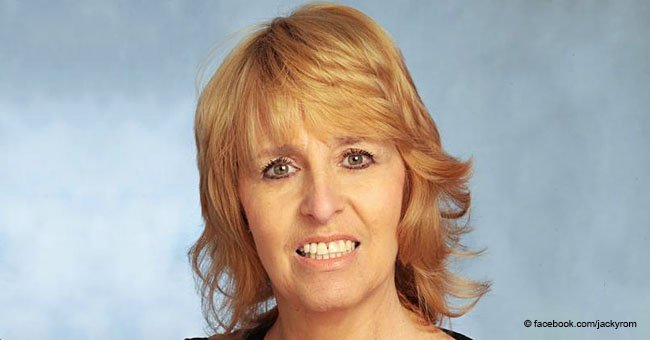 Mom shares how she thought she found true love but ended up with the wrong man on a blind date
The mother who had been single since nine months realized halfway through the conversation that the man she regarded as her ideal partner was not really her date.
Jacky Rom from Romford, Essex decided to go on a blind date for the first time after getting it organized through a dating app, Plenty of Fish. The date was set to take place at a restaurant named Fox and Raven.
Rom prepared for the big night that entire morning and chose a black ripped skinny jeans with a beige top and a big silver diamante star to impress her date.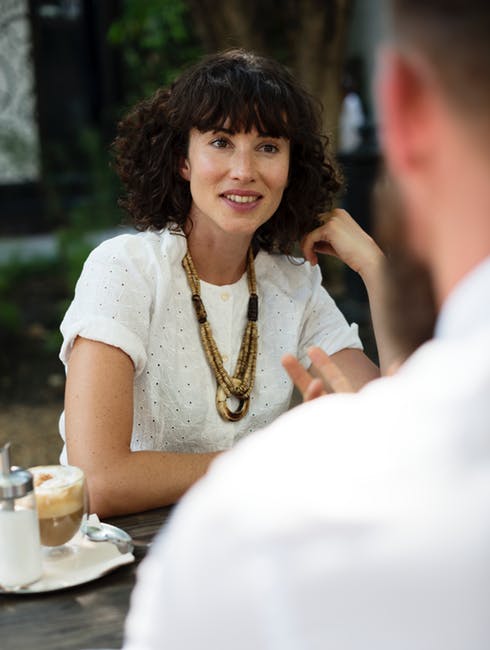 A woman staring at a man during a coffee date. | Source: Pexels
When she pulled by the restaurant, she met a man, whom she immediately liked. "When I pulled up in the car park I saw a guy behind me and thought he looked nice, I did think it was a bit funny that he didn't say hello," she told the Sun.
She then walked inside the restaurant and sat down for a drink. A while later, the same man walked in and came over to her. He greeted her with 'a peck on the cheek' and told Rom that he thought she was a red heard.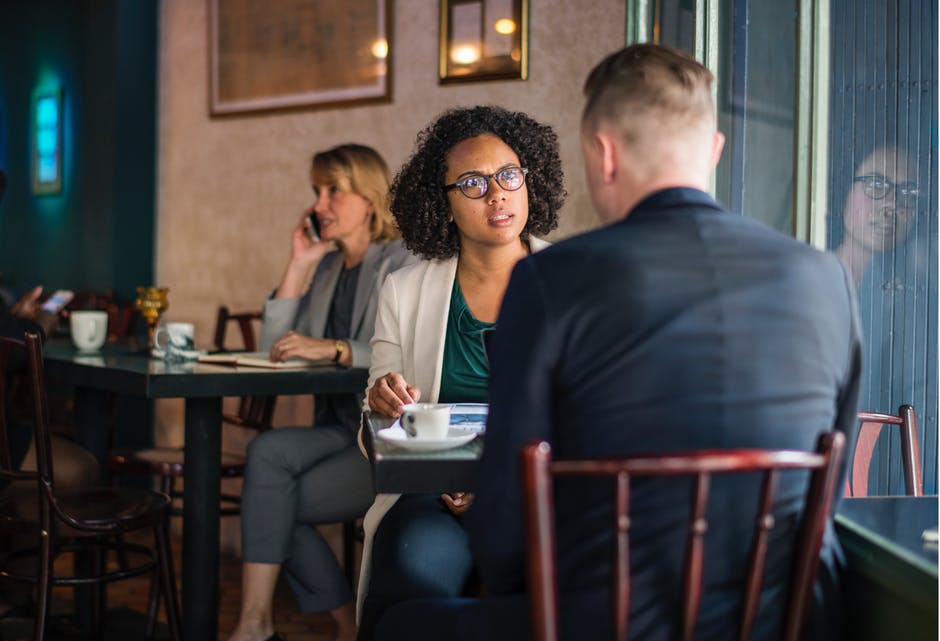 A woman looking at a man during a coffee date. | Source: Pexels
"It's a shame I had the coffee with the wrong one."
Despite this slightly off-putting piece of information, Rom continued her date with the man and really began to like him even more.
She explained, "He had a twinkle in his eye and he was a gentleman, even though I wasn't what he expected when he saw me he said 'it's ok, it doesn't matter.'"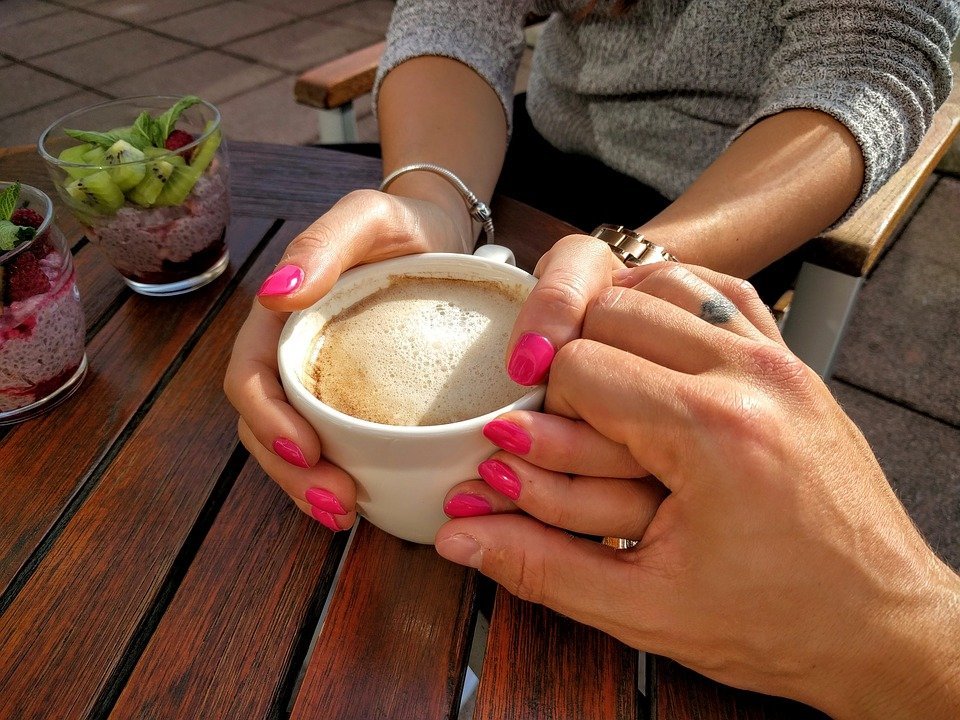 Hands coming together during a coffee date. | Source: Pixabay
But when the man excused himself to the bar to get himself a drink, Rom's actual date walked in.
Sadly for Rom, her real date was "nowhere near as nice as the other man." The confusion was cleared and they all had a big laugh about it.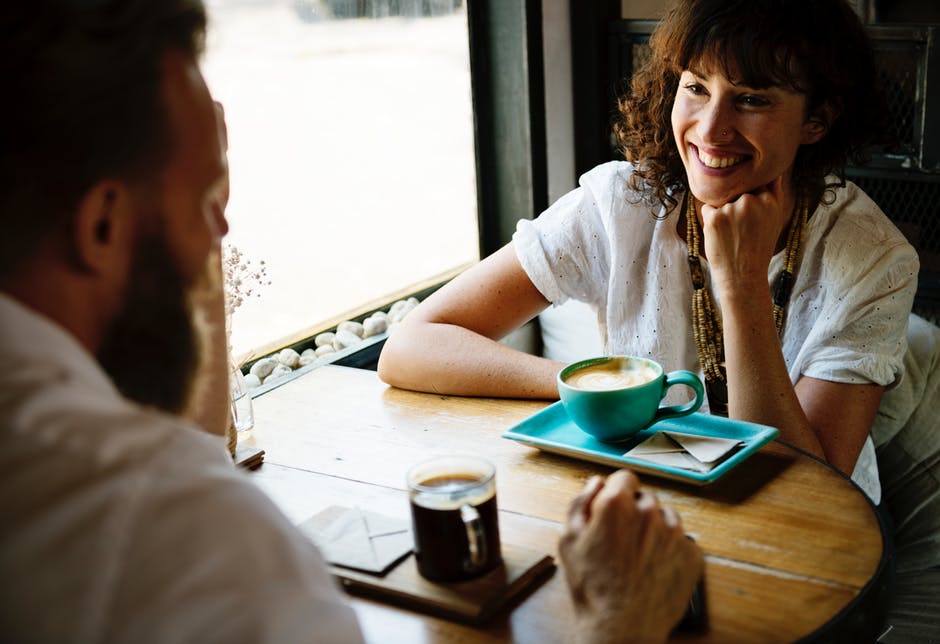 A woman talking to a man over a cup of coffee. | Source: Pexels
Later, the other man's actual date, the redhead, also showed up, and the two couples parted their ways.
However, Rom could no longer enjoy the company of her actual date because she had already liked the other man. "It was so annoying, we were sat there chatting away and I was not giving him my full attention."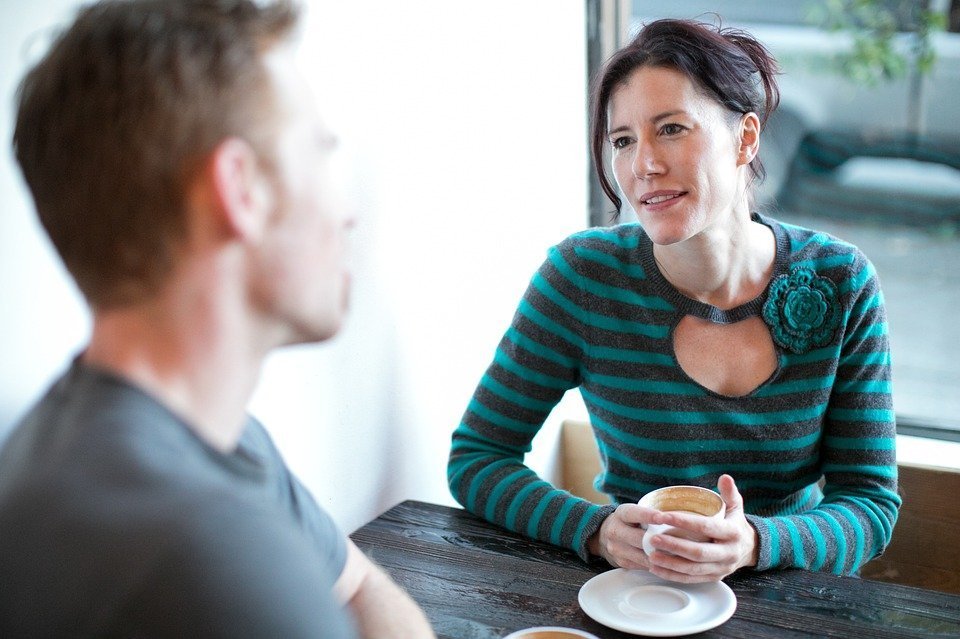 A woman looking at a man during a coffee date. | Source: PixaBay
At one point, she even thought about pretending to go to the toilet and dropping her business card on the windscreen of the other man's car.
But the man left with his date after about 40 minutes and there was nothing Rom could do about it. "It's a shame I had the coffee with the wrong one," she said.
Please fill in your e-mail so we can share with you our top stories!