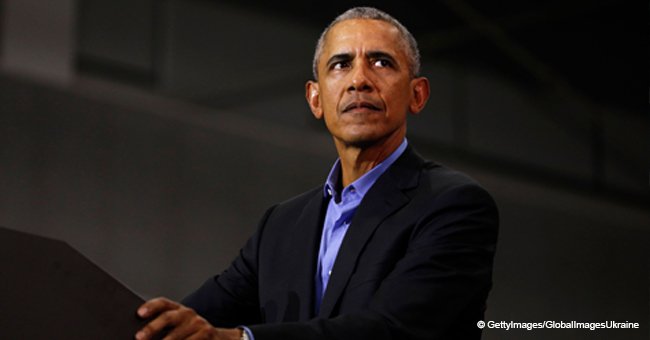 'I'm proud of all of them': Barack Obama praises Parkland students in powerful tribute post

Former President Barack Obama posted a message commending students of the Marjory Stoneman Douglas High School who survived the horrific shooting last year.
Thursday marked the anniversary of the Parkland shooting in which a gunman took the lives of 17 people on Valentine's Day in 2018. The 19-year-old shooter was a former student of the school.
In an outpouring of thanks to the survivors who took a stand against gun violence afterward, Obama said:
"In the year since their friends were killed, the students of Parkland refused to settle for the way things are and marched, organized, and pushed for the way things should be - helping pass meaningful new gun violence laws in states across the country."
He concluded: "I'm proud of all of them." In the comment section, many others reflected the same sentiments. The children regularly push for better gun control through the March For Our Lives Movement.
For today, however, they will remember their fallen comrades by "going dark" on social media platforms to mark the first year of remembrance. At the school, they dressed in burgundy #MSDStrong t-shirts to represent the disaster that occurred.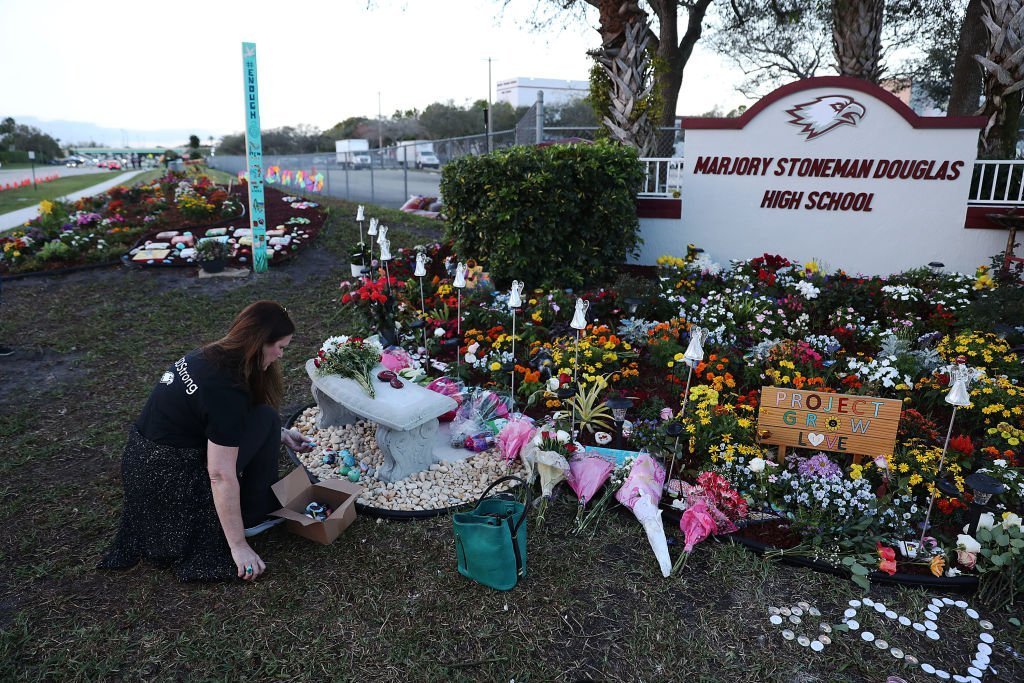 Suzanne Devine Clark visits a memorial setup at Marjory Stoneman Douglas High School for those killed during a mass shooting on February 14, 2018 in Parkland, Florida. | Photo: Getty Images
Angel stakes sat atop the school's sign, one for each of the shooter's 17 victims. Both students and adults participated in a moment of silence at 10:17 am to reflect on those who were taken away.
President Donald Trump also wrote a message on Twitter to commemorate the event:
"Melania and I join all Americans in praying for the continued healing of those in the Parkland community and all communities where lives have been lost to gun violence," Trump said in the statement. "We reaffirm the bonds of faith, family, community, and country that unite us as one Nation."
For now, gun control laws are still similar to how they were when the shooting occurred. Some states did implement more stringent background checks, however.
President Obama also released a solemn message upon the passing of John Dingell, the nation's longest-serving member of Congress. He died at age 92 on Thursday, February 7.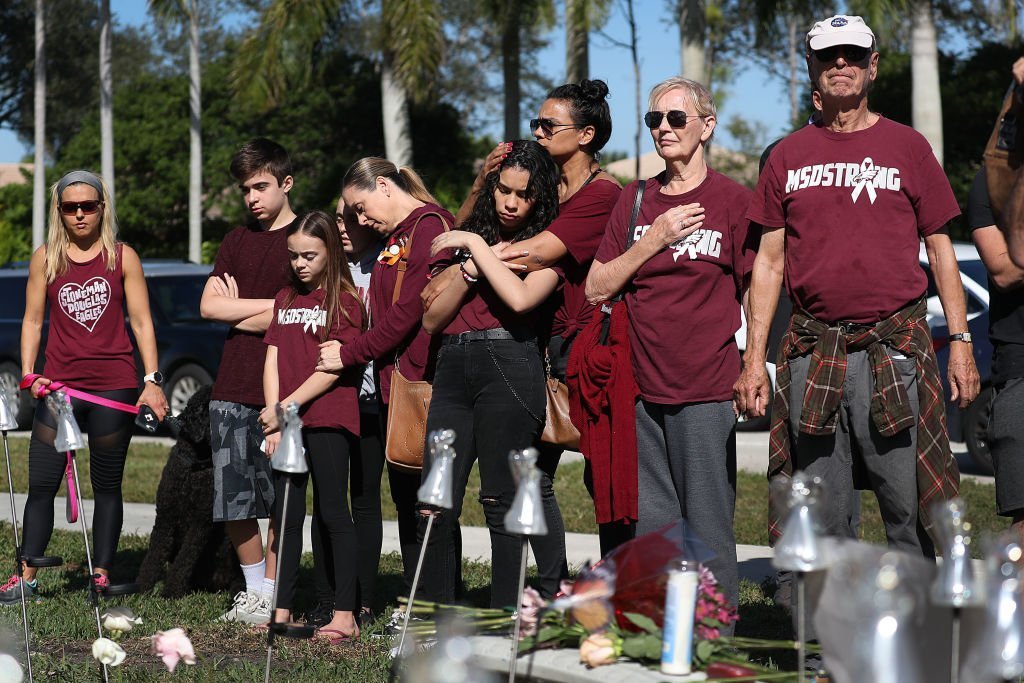 People pause for a moment of silence at 10:17 am on Thursday, February 14, 2019 near Marjory Stoneman Douglas High School as they remember those lost during the Parkland Mass Shooting. | Photo: Getty Images
Obama wrote on Twitter:
"John Dingell's life reminds us that change does not always come with a flash, but instead with steady, determined effort. Over the course of the longest congressional career in history, John led the charge on so much of the progress we take for granted today."
Our hearts go out to the family of Dingell and of the Parkland shooting whose families are forever in pain from their untimely loss.
Please fill in your e-mail so we can share with you our top stories!