Joanna Gaines opens up about 30-cent dinner that sent her children to 'hog heaven'
The home-improvement guru, Joanna Gaines found out that even her second best is good enough for "hog heaven."
The former "Fixer Upper" star has a busy life, along with her husband they are raising five children, but Joanna also juggles a restaurant, magazine, real estate company and a product line.
But to Joanna, her job as a mother represents "the core of who" she is. It's one she takes seriously and feels guilt-ridden when it appears that she is not putting into her job as a mother what she should.
Recently, Joanna shared just such an occasion with Jenna Bush Hager from "TODAY" in an interview for Southern Living magazine, as she said:
"(Motherhood is) my top priority. What I always challenge myself with every day — even if it involves going on an out-of-town trip — is asking myself, 'What can I do to fill these kids up?' The biggest investment that I'll ever put into life as a woman or as a wife or as a mother is time. That is my greatest investment. That is what I'm carving out and scheduling when I look at my days. It gets hard. I'm juggling meetings, and then I get home and am tired."
Joanna then told Jenna about a time she guiltily gave her kids food she thought to be substandard for growing children as Joanna continued:
"I came home exhausted. I'd forgotten about meal planning and had five bags of 30-cent ramen, which I made for dinner. My children were in hog heaven. While I was beating myself up for giving them my second best, they loved it. And I found grace in that moment."
What Joanna thought as nothing more than a cheap treat, the kids thought of as delicious, as Ella, Drake, Duke and Emmie Kay wolfed it up.
The mom of five and her husband quit their hit television show "Fixer Upper" because their family came first. But that doesn't mean they don't fix houses up anymore, as it turns out, Chip and Joanna fit being sneaky into their busy schedules as well. 
Chip and Joanna secretly bought a house which they fixed up, and now it's for sale. If you have ever seen the couple work their magic, then chances are you can't wait to see what it looks like. And your instincts would be right because it's fabulous, and it has Joanna Gaines written all over it.
Even though the couple doesn't have the show anymore, they still design and build new properties. Joanna recently unveiled a sublime property in the sought after subdivision "The Preserve" in China Spring, Texas.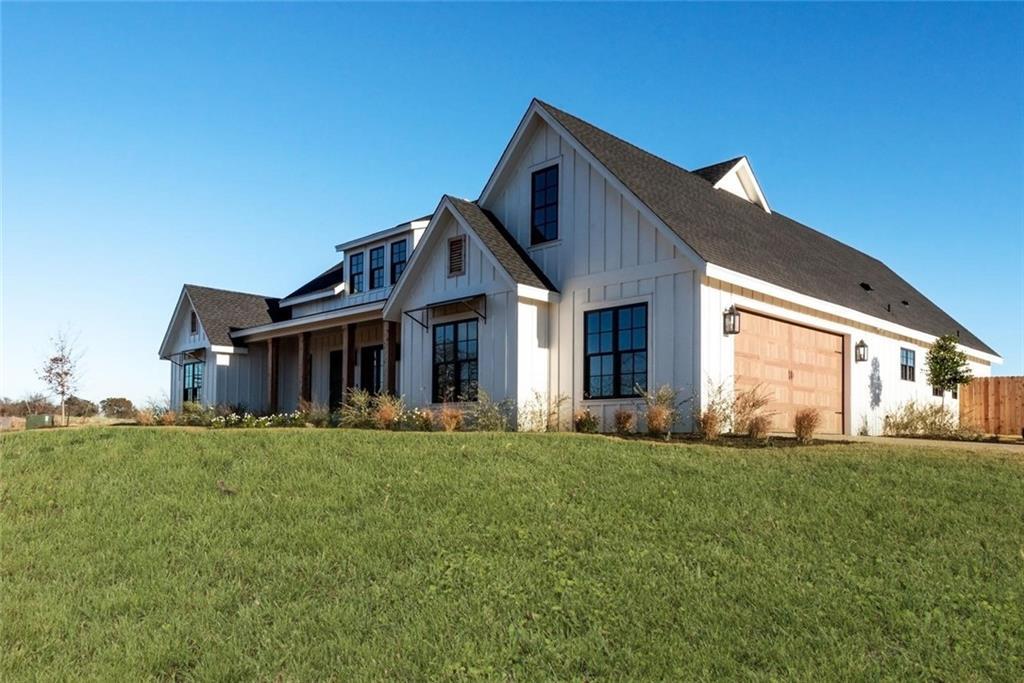 The modern farmhouse is situated about 12 miles from Chip and Joanna's hometown, Waco. It's four bedrooms, four and a half bathroom living space gives a charming yet airy feel.
The neutral color palette gives creative decorative color freedom, while the French oak floors add depth and texture for a cozy feel.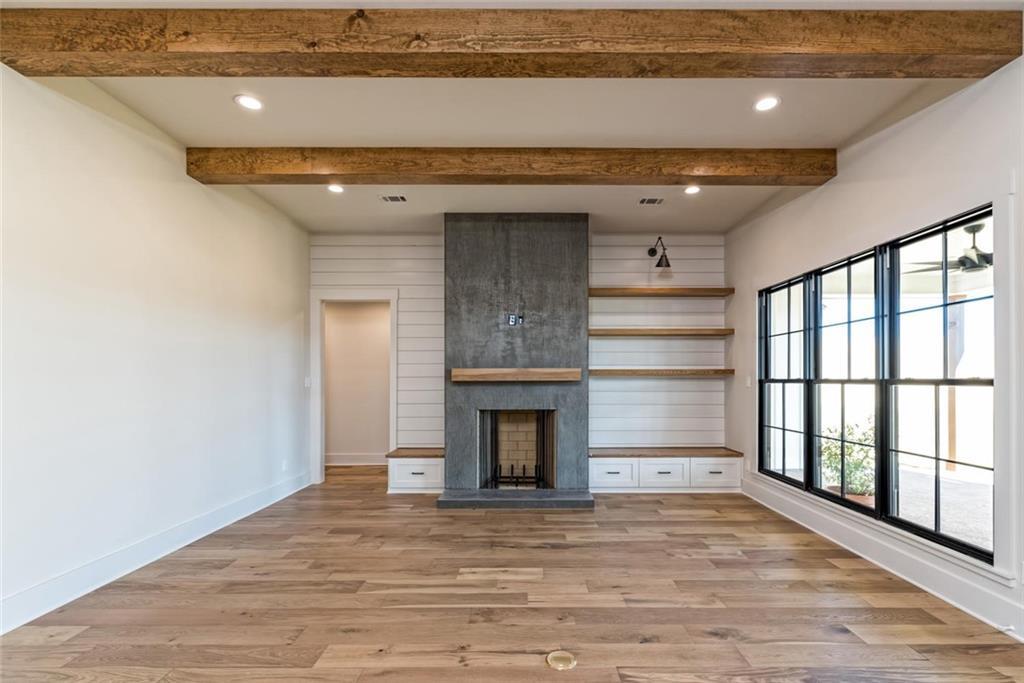 The open plan living area features a wood-burning fireplace with a solid built-in bookcase and wooden beams on a high ceiling.
Everything from the galvanized pendant lights in the kitchen to the polished concrete topped wooden island will give the feel of a kitchen of old mixing with the new and industrial.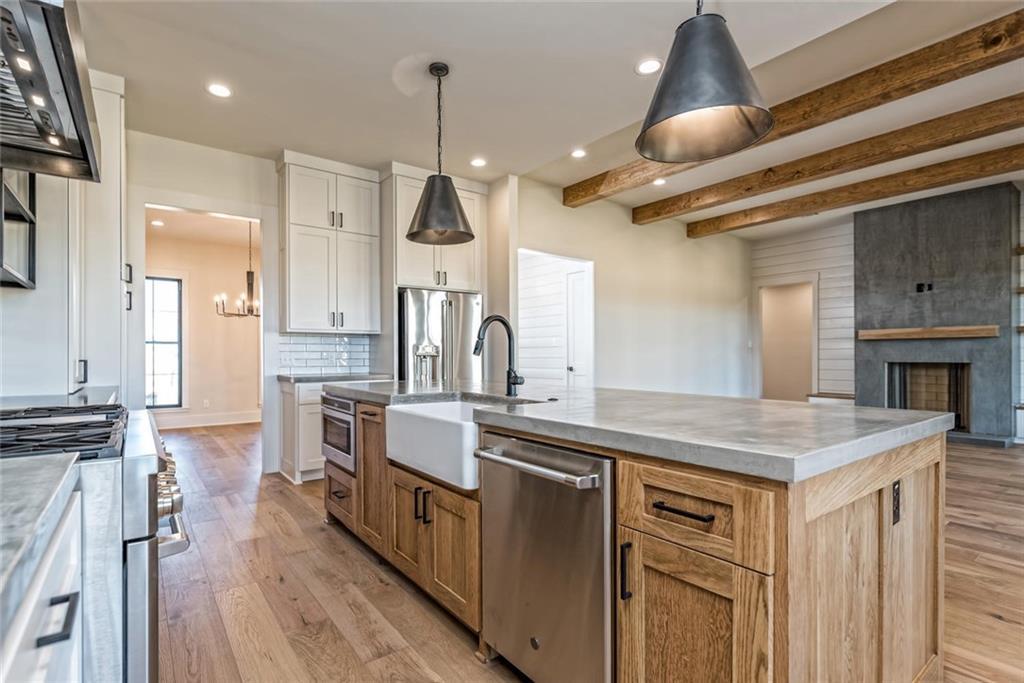 The bathroom in the master bedroom oozes elegance and comfort with a glass-enclosed shower, double vanities and a separate tub.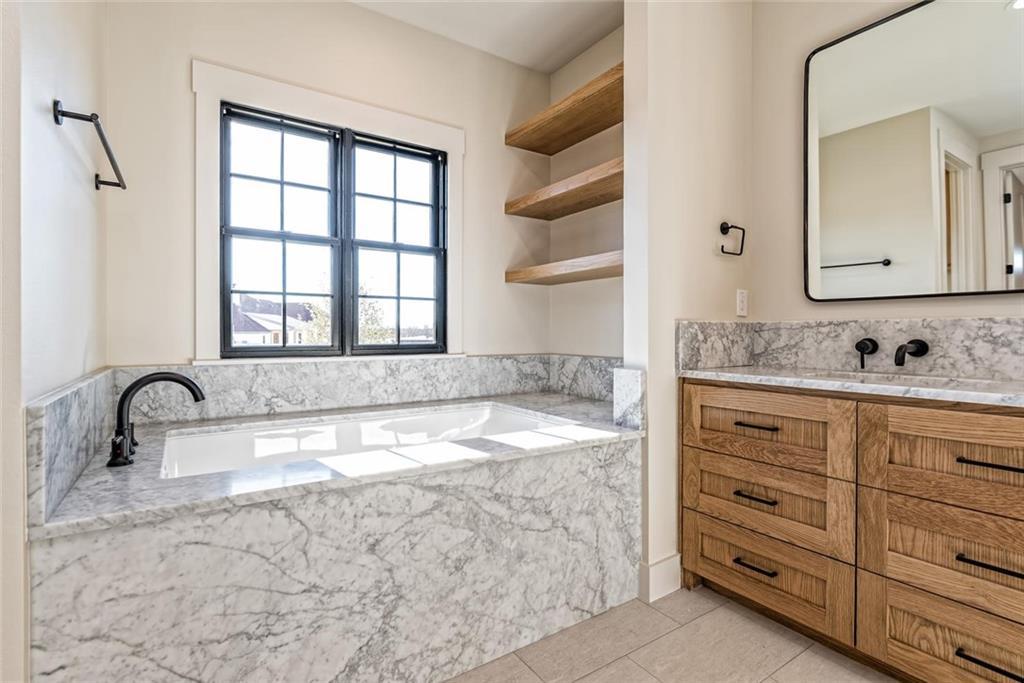 If you have $624,900 to spend on a home, it could be yours! Actually, it's not just a home; it's a Joanna and Chip original.
Magnolia Realty
currently has this marvelous home for sale.
Joanna will soon have another project on her hands, and it's an unusual one, but as a result, Jennifer Lopez "fan-girled out," as she received the most wonderful gift!