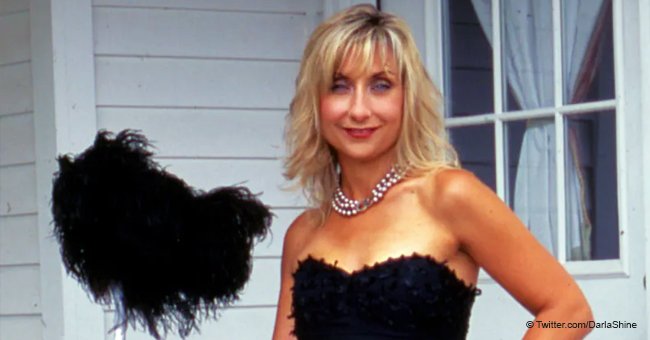 Donald Trump's aide's wife slams news about measles outbreak as 'Fake Hysteria'
Darla Shine, the wife of White House communications officer, thinks the reports about measles is somewhat exaggerated and that this deadly disease can help fight terminal illness' like cancer.
Darla's controversial tweet came right after CNN reported a measles outbreak in Washington, Clark County, and Oregon on Wednesday.
"Here we go LOL #measlesoutbreak on #CNN #Fake #Hysteria. The entire baby boom population alive today had the #Measles as kids. Bring back our #ChildhoodDiseases the keep you healthy and fight cancer," Darla tweeted.
Shine further stated she had measles, chickenpox, and mumps as a child and believes to be immune to any disease because of this. Sadly, her children had the MMR and according to her:
"So they will never have the life long natural immunity I have."
As expected, the tweet brought about a lot of criticism; people felt being an influential person in society, such wrong and ignorant information shouldn't be coming from her.
The Centre for Disease Control and Prevention, recommend the MMR to prevent measles, mumps, and rubella.
According to the CDC, children are urged to get two doses of MMR; the first from the ages of 12 to 15 months, while the second dose would come between ages 4 and 6.
Although people survive this disease a lot, there is no proof till date that contracting measles or chickenpox can help in preventing cancer.
Also, the World Health Organization defined Vaccine Hesitancy as the reluctance or refusal to vaccinate despite the availability. In 2019, the body listed vaccine hesitancy as one of the top ten threats of global health.
"Over the last few decades, several diseases like polio and measles, which were considered eradicated in countries were vaccines were readily available, have seen a resurgence as people have started to reject the vaccinations." - WHO
According to WHO; measles cases worldwide have increased by 30%, and this realization means there should be awareness about vaccination and healthcare procedures for the disease. Healthcare personnel, travelers and women of childbearing age all need to get the vaccine if they have no sign of immunity.
Doctors should also be aware of any form of allergy that can prevent patients from receiving vaccines. For instance, those with HIV; recently had a blood transfusion; is being treated for cancer with radiation; has taken any vaccine within the past four weeks; is taken drugs that affect immunity, or is on steroids.
According to the CDC, in the end, vaccines are always the safer way to go.
Please fill in your e-mail so we can share with you our top stories!