Outraged driver filmed the moment a dog owner pushes his pet away as he abandons it on the road
A tragic video revealed a man abandoning his dog in the middle of the street despite the pet's constant attempt to get the man to take him back.
Recorded by another driver passing by a road near Lake Ming in Bakersfield, California, the video showed a black Labrador being shoved to the side of the street by his owner as he made an attempt to drive away without the dog.
At the first view, it seems like the man is playing with his dog. But after a certain time, it becomes clear that he is only trying to shove him away from himself.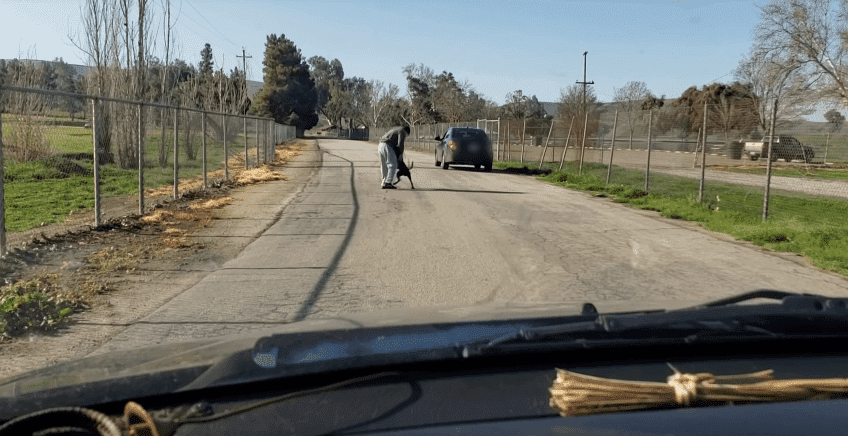 When there is nothing man can do to get the dog to leave him, the unidentified man simply walks toward his vehicle and drives away, leaving the Labrador behind.
Before the man drove off, the dog was trying to get inside the vehicle with his owner until the last possible second. Even when the vehicle left, he chased it for some distance.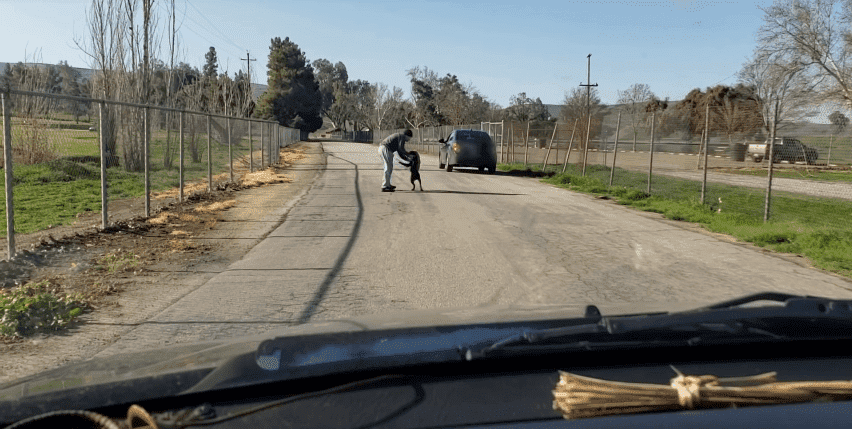 Meanwhile, Metro reported that the driver who recorded the footage from another car was Stephen Sage Silver, who witnessed the entire incident unfold.
At one point in the video, he can be heard saying, "Hell no, that's your dog man. That's [expletive]. This guy is dumping his dog right here."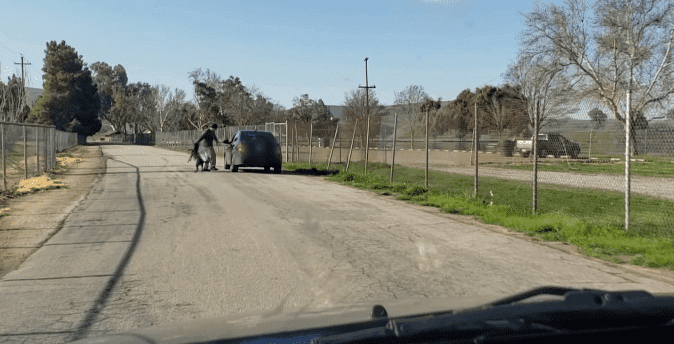 The source informed that the video was first uploaded to Facebook by Silver himself.
He captioned the video, "These people were hitting this dog in the face when I first approached them. They then abandoned the dog after the male tried to get into a physical altercation with me. As he drove off, he was yelling: 'It's your dog, not mine.'"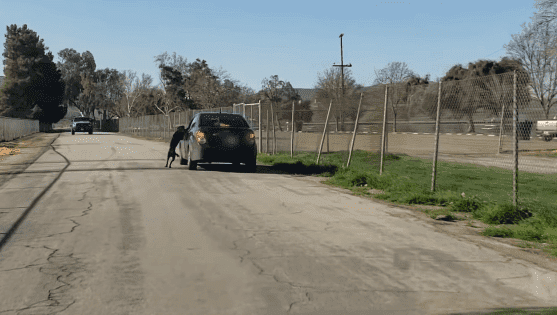 Silver further informed that an investigation was now ongoing, led by Kern County Animal Services, who are now asking the public for any information regarding the owners of the dog.
Previously, another viral video also revealed a similarly heartbreaking moment when a puppy was cruelly abandoned on the highway.
A couple riding on a motorcycle appeared to be dropping off the poor pup on the road, where it continued to follow the owners faithfully for several minutes.