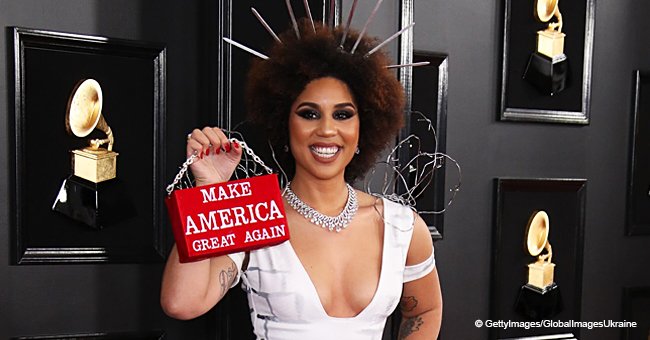 'He's not racist at all': Joy Villa defends Trump after her 'build the wall' dress went viral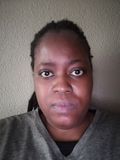 On Sunday, singer Joy Villa caused some controversy for her choice of clothing to the 61st Annual Grammy Awards. She wore a "Build the Wall" dress in support of the president.
Facing some backlash, the musician had an interview on Tuesday where she insisted that the president wasn't racist. She also pledged her support for him once again.
This week, Joy Villa was interviewed by iHeartRadio's Domenick Nati for "The Domenick Nati Show" where she explained her choice of dress code for the recent Grammy Awards. The singer, who goes by the stage name Princess Joy Villa said: "Oh, he's not racist at all," referring to President Donald Trump.
She further questioned:
"Was he racist when he donated millions of dollars to historic black colleges and universities his first year in the presidency, his first couple of months? Was he racist when he invited hundreds of black students into the White House? I mean, when was he racist? When he had Hispanic Heritage month and I got the pleasure of being there in the White House?"
Villa made the comments after receiving backlash from some people, especially within the African-American community, for wearing a brick-patterned gown to the Grammy's. The dress was designed to have barbed wire tufts on the shoulders and it had the words "Build the Wall" in bright red writing.
The singer accessorized her look with a red, glittery bag which also resembled a brick and a spiked headband as a crown. The bag was decorated with the president's infamous slogan "Make America Great Again (MAGA)."
Villa wore her outfit in clear and open support of the president's intention to build a wall at the southern border to prevent illegal immigrants from coming into the US. The musician also claimed that Trump couldn't be racist because he had "Jewish grandbabies."
His eldest daughter, Ivanka Trump, converted to Judaism before marrying her husband Jared Kushner, who is Jewish. Villa added that the president had also married an immigrant, Melania Trump, who came to the US from Slovenia.
The POTUS has been accused of being racist multiple times throughout his presidency by many public figures. One such incident was in 2017 when he said there were "fine people on both sides" of a deadly rally that occurred in Charlottesville, Virginia.
At the time, white nationalists had clashed with counter-protesters. Trump has also made some unsavory comments about a number of prominent black cultural figures.
He's repeatedly insisted that he wants to end "chain migration," an immigration program that allows citizens to sponsor immediate family members for legal residency. During her interview, Villa acknowledged that the president had said things that could be viewed as offensive.
However, she argued:
"I mean is he brash, did he say something that can be taken to be offensive? Of course, everybody does, but that doesn't make him a racist. It's just stupid."
She claimed that she would be on "every magazine cover" if she was a liberal instead of an outspoken Trump supporter. The musician added, "Liberals can't bully me, just like what Kanye [West] said."
This wasn't the first time that Villa wore a political gown to an event. In 2017, she arrived at the Grammy Awards wearing a mermaid-style dress in red, white, and blue.
It had the MAGA slogan from top to bottom and the back of the dress read "Trump" on its skirt.
Please fill in your e-mail so we can share with you our top stories!