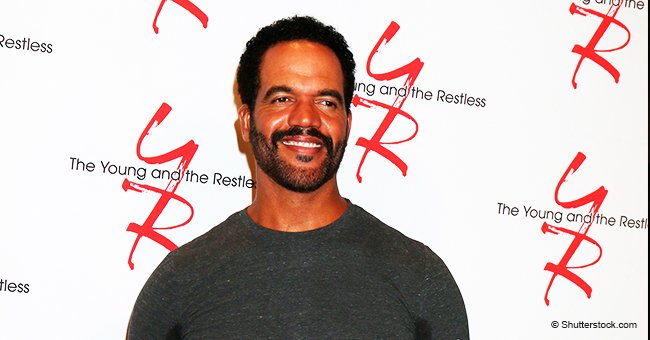 Kristoff St. John filmed at Steve Harvey's show 2 months before his death - episode airs Friday

Shortly before Kristoff's death, he seemed joyful during his final television appearance and showed no signs of the impending tragedy that soon followed.
In December 2018, Kristoff appeared on Steve Harvey's daytime talk show, "Straight Talk" and seemed in good spirits. Looking back on Kristoff's appearance on his show, Steve Harvey said that he seemed happy and added:
"He was real cool; we were all laughing. He was telling jokes on the side. There was no indication that anything was wrong."
In a special episode which will air on Friday, the tribute will feature Kristoff's last appearance on television. Two "The Young and the Restless" costars, Victoria Rowell and Doug Davidson, will also feature in the special as they look back at the legacy the late Kristoff St. John left behind.
Doug Davidson will always remember Kristoff for the love he selflessly gave to others as he said:
"He was just so full of love. That would be the most powerful thing that I will remember about him. In any circumstance, if you were in trouble or were having trouble dealing with anything he was always very supportive. He would be there for you."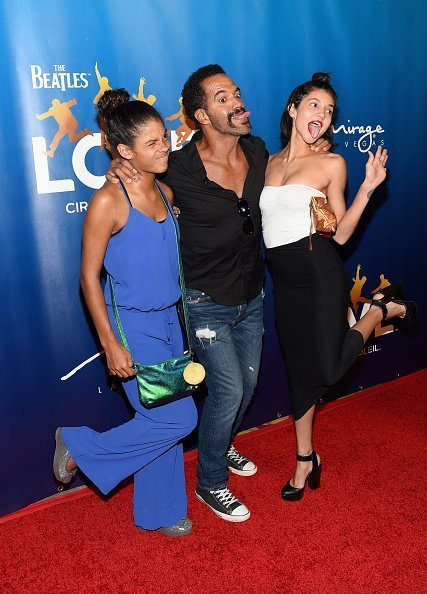 Lola St. John, Kristoff St. John and Paris St. John attend the 10th anniversary of 'The Beatles LOVE by Cirque du Soleil' at The Mirage Hotel & Casino on July 14, 2016, in Las Vegas, Nevada.| Photo: Getty Images
Victoria Rowell pointed out that Kristoff was a family man above all who "loved his family."
The actor's last social media activity revealed more about his emotional state shortly before his death as he retweeted a post on January 21, 2019, that read:
"Grieving the loss of a child is a process. It begins on the day your child passes and ends the day the parent joins them."
To this "The Young and the Restless" actor had a telling response:
Earlier in the week, Mia St. John, Kristoff's ex-wife, had her first interview since Kristoff died. Mia described the actor's state of mind as she said:
"He was just so depressed. We knew he was drinking and just saying he didn't want to be here anymore."
When they spoke over the phone, Kristoff told her, "Julian's at the door." Even though the couple divorced in 1995, they remained close.
On February 3, 2019, Christoff died in his San Fernando Valley home and found by a friend who went to check up on him.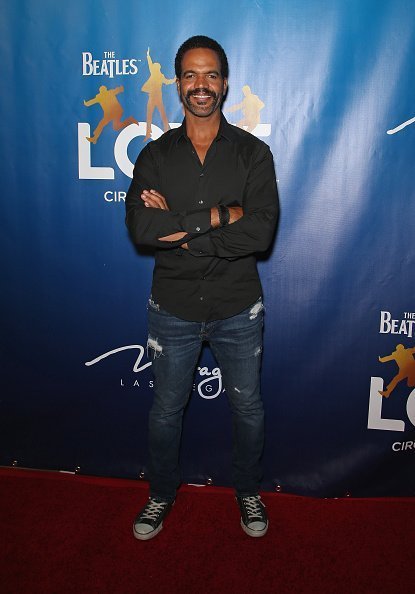 Kristoff St. John attends the 10th-anniversary of 'The Beatles LOVE by Cirque du Soleil' at The Mirage Hotel & Casino on July 14, 2016 in Las Vegas, Nevada.| Photo: Getty Images
The Los Angeles Police Department investigated alcohol overdose as a possible cause of death, and even though the autopsy results came back, the official cause of death is pending additional results.
The Emmy Award-winning actor will reportedly be buried at the Valley Oaks Memorial Park in Westlake Village, California. "The Young and the Restless" star's son who died by suicide in 2014, Julian, got buried at Valley Oaks and Kristoff's grave is said to be next to Julian's.
Details regarding 52-year-old Kristoff's funeral are still unknown.
Shemar Moore considered Kristoff as more than a costar and friend. He called the late actor a brother and a mentor and posted a heartfelt new tribute in remembrance of the special man.
Please fill in your e-mail so we can share with you our top stories!