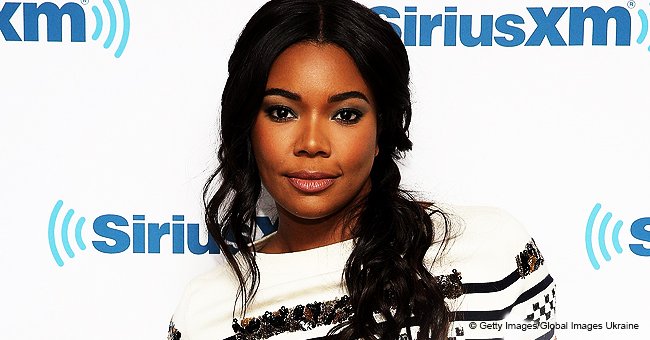 Gabrielle Union has perfect clapback for commenter who confused her with Brandy Norwood
New mom Gabrielle Union had the perfect response for a commenter that confused her for singer Brandy Norwood on a Fenty Beauty Instagram post. While it might seem like Union has a lot of time to waste on the internet, the actress has never been busier.
Gabrielle Union was recently featured on Rihanna's Fenty Beauty Instagram account as part of their celebration for Black History Month. Gabby was titled as a "hero in beauty that loves #FENTYBEAUTY," and she even left an encouraging message for women on the account's stories.
Still, one clueless fan — or a troll — took over the comment section to write "'Brandy!!!!! I love her!!!"
The "Being Mary Jane" actress must have spotted the mistake somehow, and wasted no time in correcting the user by replying:
"girl I <3 @4everbrandy tooooooooo! I, however, am Gabrielle Union Wade and I hope you are never a witness to any crime cuz your eye witness testimony is a problem."
Union added an eye-rolling emoji and several laughing face emojis to make her tone clear.
While the original comment was already deleted, some eagle-eyed fans were able to capture the exchange, which didn't involve Brandy and didn't escalate.
Meanwhile, Union has been pretty busy these days.
She's recording a new TV series alongside Jessica Alba titled "L.A's Finest," which is a "Bad Boys" spin-off. She's also set to star as a judge in the season 14 of "America's Got Talent," alongside Simon Cowell, Howie Mandell, and Julianne Hough.
And on top of that, she's the mother of a three-month-old baby girl, step-mother of two teenagers, and dedicated wife to NBA superstar Dwyane Wade.
But Union is making it work. When Jessica Alba got on-board with the "L.A's Finest" project, she was still breastfeeding her third baby. So, to make the experience more comfortable, Alba turned her trailer into a nursery.
A few months down the line, Alba would pass down her knowledge to Union, when she welcomed baby Kaavia James via surrogate last November. "I was never that person who babysat," Union told TV Guide. "I'd mow your lawn before I babysit. When I left for the hospital, I had nothing. I had my wig."
Alba provided Union with everything she needed to have to welcome her daughter at work, from car seats and shampoos to a baby gate. Alba explained:
"In a trailer, you only have so much space. I took out the table they have and put in a pack-and-play where the baby can sleep, but it also has a changing table."
Now, Gabby can work without being separated from her baby for too long, and the adorable pics and videos fans get as a result show that the 45-year-old is thoroughly enjoying motherhood.
Please fill in your e-mail so we can share with you our top stories!