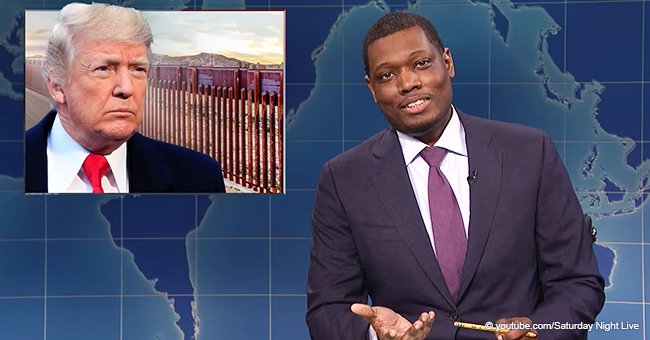 SNL host Michael Che wants to see Trump's 'dumb*ss wall' as he's 'tired of telling' about it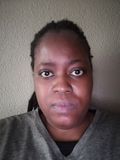 This weekend's "Saturday Night Live: Weekend Update" saw the show's hosts tackle President Donald Trump's national emergency declaration which is intended to allow the president to build a wall at the southern border.
During the segment co-anchor, Michael Che confessed that he was "so tired" of talking about the president and his wall.
"Saturday Night Live (SNL): Weekend Update" co-anchor Colin Jost started off the show by mocking President Donald Trump's recent speech about the national emergency. Jost compared the speech to a drug addict's behavior.
The host said: "To demonstrate how bad the drug problem is, Trump spent 20 minutes doing his impression of a coke addict." A clip was played showing Trump doing a "sing-song" during his speech.
Jost joked, "Oh my God, that guy controls our nuclear weapons. Watching that was like is 'Schoolhouse Rock!' having a stroke?" The co-anchor then mentioned how unseasonably warm the weather had been in Washington D.C.
He noted that the president should actually be more worried about climate change instead. Jost stated, "By the way, you know what an actual national emergency is? The climate change that let the president give an outdoor press conference in the middle of February."
Michael Che then took his turn in mocking the president. He joked, "I am so tired of telling Donald Trump jokes. We've been making fun of this dude and his [expletive] wall for so long, I've got to be honest, I kinda wanna see the wall. I've never seen somebody so confident about such a bad idea. It's almost charming. Like when Colin thought he could pull off cornrows."
Che further explained:
"I'm not saying we should let him build the wall, but what if we let him do a PowerPoint presentation, a dramatic reenactment. I just want to see exactly what Trump thinks is gonna happen when a Mexican cartel sees a wall. You think they're just going to shake their fist and walk home? Do you know how motivated you have to be to sell drugs? I know a guy that swallowed a bag of dope, pooped it out, washed it off and then still sold it."
Jost then added that Trump's wall message had changed continuously over the past few weeks. He joked:
"I don't know if you noticed, but Trump's messaging on the wall keeps changing, too. First it was 'Build the Wall,' then he changed it to 'Finish the Wall' and when he doesn't finish the wall it will be 'Actually, the Wall Was Inside of Us the Whole Time.'"
Jost also took the time to make fun of the president's vague claim that he had "many stats" that proved the need for the wall. He commented, "Many of them. Does anyone else get the sneaking suspicion that when he says 'many' he means zero? It's like turning in a paper where the bibliography section just says, 'Many Books.'"
Che closed off the segment by explaining his understanding of what the wall meant. He said:
"This wall is clearly racist. It's just a way for Middle America to blame brown people for their new heroin habit. Why didn't they build it in the '80s when we needed it. But the problem isn't that drugs are coming in, the problem is people really want to get high. Address that part."
The co-anchor added:
"If your wife is cheating on you, she is not going to stop because you built a wall around the house. You have to get to the root of otherwise you just going to come home and find strange men running up in them slats."
On Sunday morning, Trump took to Twitter to respond to the segment. He wrote:
"Nothing funny about tired Saturday Night Live on Fake News NBC! Question is, how do the Networks get away with these total Republican hit jobs without retribution? Likewise for many other shows? Very unfair and should be looked into. This is the real Collusion!"
On the same day, "SNL" had Alec Baldwin acting as Trump in a skit where he declared a national emergency at the US-Mexico border. Baldwin joked, "I'm here to declare a very urgent, important national emergency. This is a big one so I don't want to waste any time. I just had a great health exam. I'm still standing 6 foot 7, 185 pounds. Shredded."
"Saturday Night Live" airs weekly at 11:30 p.m. ET on NBC.
Please fill in your e-mail so we can share with you our top stories!