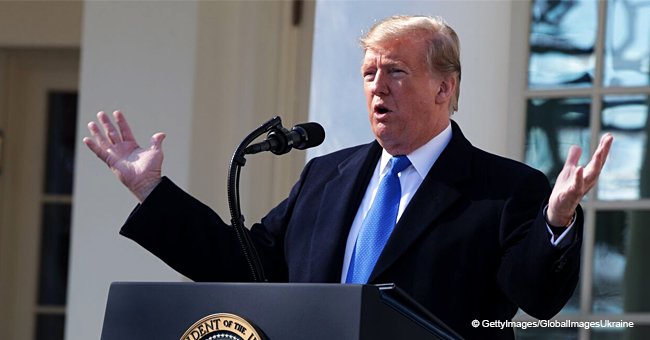 President Trump fires back at SNL episode of Alec Baldwin mocking him for the national emergency
The President of the United States was not particularly happy about Alec Baldwin's most recent impersonation of him.
On Saturday, February 16, the famous actor opened another "Saturday Night Live" episode with a mockery of the President, this time regarding the national emergency.
Baldwin's impersonation seems to have rubbed Trump the wrong way. He described the show as not funny and "tired" while taking a jab at NBC for alleged "fake news."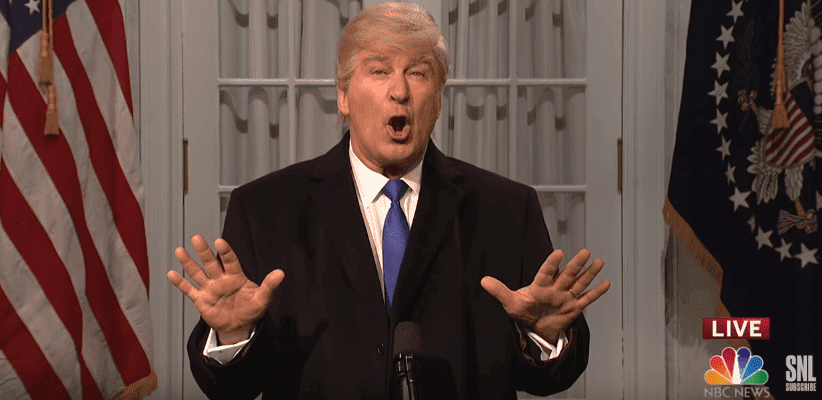 Alec Baldwin portraying President Donald Trump on "Saturday Night Live" | Photo: "Saturday Night Live"
TRUMP WANTS NETWORKS INVESTIGATED
In the tweet, Trump wondered how networks get away with these "total Republican hit jobs without retribution," suggesting that the situation should be investigated.
During the SNL episode, Baldwin, as Trump, mocked the president by making him talk like Tarzan, saying that "America needs wall" because "wall makes safe."
The Hollywood star took the President's national emergency declaration speech, which he delivered on Friday, and gave it the special twist that SNL is famous for.
"You can all see why I [sic] gotta fake this national emergency right? I have to, because I want to. It's really simple. Drugs are coming through this country through no wall."
THE NUMBERS ARE REPORTEDLY ON TRUMP'S SIDE
When pressed on immigration crime statistics that reportedly reveal Americans commit more crime than immigrants, Baldwin's Trump said: "those numbers are faker than this emergency."
Although viewers seemed to find the sketch quite funny, the U.S. President did not appreciate being mocked and seemed to hinted that the American people are quite pleased with his leadership, according to the statistics.
The Head of State tweeted that he had a 52% approval rating and 93% in the Republican Party, although the source for those numbers is yet to be revealed.
NOT A GOOD IMPRESSION IN THE PRESIDENT'S EYES
Baldwin has failed to impress Trump with his impression on a number of occasions already. During an interview with AJ Calloway for "Extra," the President claimed to be much nicer than Baldwin makes him seem.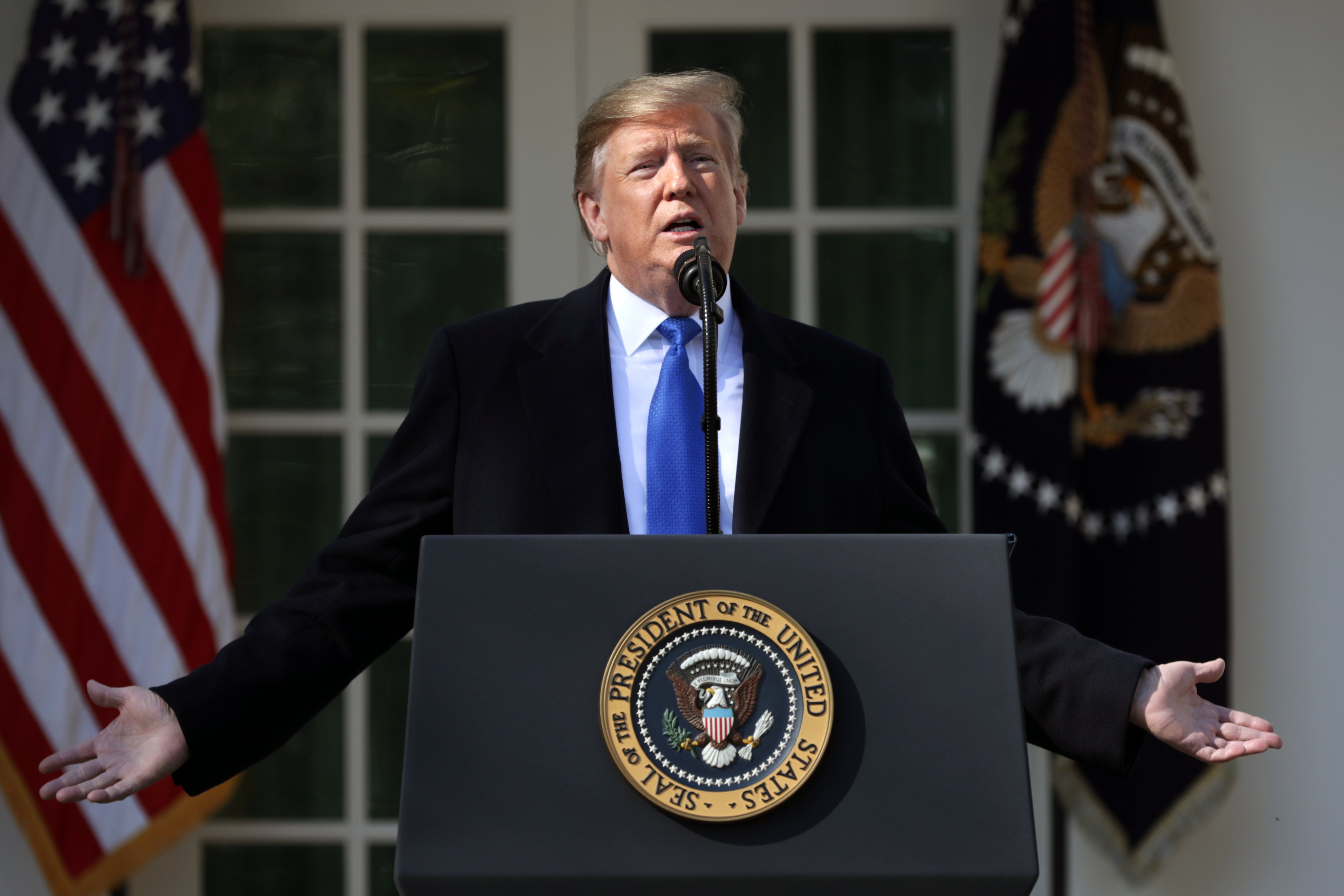 President Donald Trump delivering his National Emergency declaration speech at the White House | Photo: Getty Images
Trump described the portrayal as "inaccurate" and noted that he was not a "mean and nasty" person. The 72-year-old also shared, back in 2016, that he had no intention of going back to "Saturday Night Live."
Please fill in your e-mail so we can share with you our top stories!