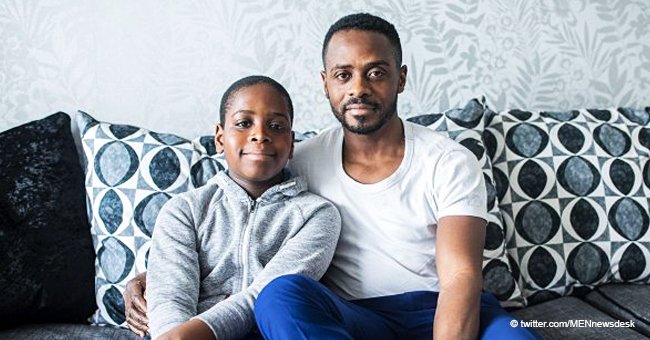 10-year-old reduced to tears as he finds 'No blacks' written on his door

A 10-year-old was traumatized by racist graffiti on his front door, but Police was slow in reacting to the hate crime.
An incident in Salford, Greater Manchester in the UK has shocked the public and the authorities.
A single father and his 10-year-old son had just moved into their new apartment on February 3, 2019, and just days later, they were victims of a hate crime.
"As we opened the door, we saw the graffiti on the door: 'No blacks, no blacks.' My son started crying – he's been totally traumatized. I couldn't believe what I witnessed."
A RACIST ATTACK ON A MANCHESTER FAMILY
Jackson Yamba, 38, and his son David came home on February 8 to find the words "no blacks" spray painted on their front door.
The same slogan was also emblazoned on several of the communal doors on the small apartment block.
The mayor of Greater Manchester, Andy Burnham, expressed his disappointment in the police's lack of response
POLICE DID NOT REACT TO FATHER'S REPORT
Yamba contacted the police immediately to report the incident, and took the day off work to be available to receive them - but the police never showed up.
The former barrister from the Democratic Republic of the Congo revealed that a week later, the police still hadn't contacted him, so he shared his experience on Twitter.
"I would expect this in the 70s or the 50s, but nowadays? I don't think this should be accepted in a 21st-century multicultural society."
POLICE LAUNCHING HATE CRIME INVESTIGATION
After Yamba's story went viral, he was contacted by Ian Hopkins, the chief constable of Great Manchester Police. Hopkins has launched an investigation into the hate crime, and into the force's lack of response.
YAMBA IS CONSIDERING MOVING
Yamba, who is a senior paralegal at a law firm, and training to be a solicitor, has revealed that he is considering moving out of the neighborhood.
He explained that his son is now afraid to go anywhere without him:
."He used to go to school alone, but since that day he can't even go through the corridor by himself. He's traumatized by the incident. Everywhere I go now, he has to be with me. He can't even stay five minutes on his own because he's scared. In his mind, he thinks whoever has done it can come and harm us."
Since the incident became public, Yamba has received an outpouring of solidarity from the community and his neighbors.
The mayor of Greater Manchester, Andy Burnham, expressed his disappointment in the police's lack of response and his condemnation of the attack on the family.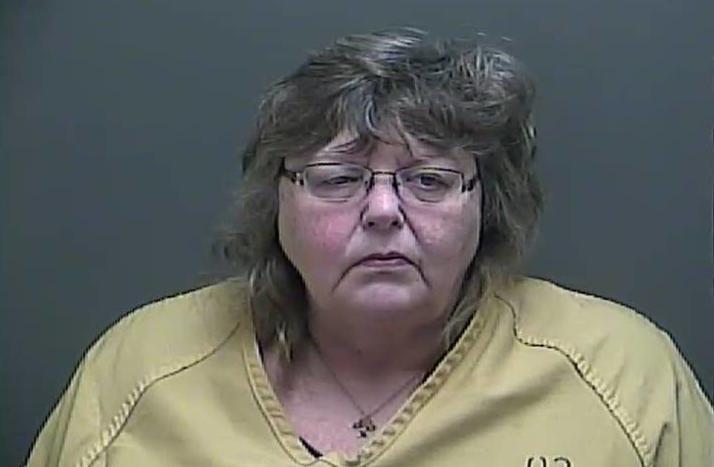 Deborah Cantwell/ Source: Howard County Sheriff's Office
RACIST ARRESTED IN INDIANA
The resurgence of outright racism seems to be an international phenomenon. In Howard County, Indiana, a woman was arrested for leaving a racist letter on her neighbors' front door.
63-year-old Deborah Cantwell has been charged with misdemeanor intimidation and criminal mischief for her note, in which she maligned and insulted the family's bi-racial child:
"No N—ERS wanted in this neighborhood – THIS IS A WHITE NEIGHBORHOOD – some people find N—ERS Stressful due to 33 years of NEGATIVE experience and it causes serious health issues. YOUR N—ER KID IS NOT WELCOME."
Cantwell had covered the family's home with toilette paper and left the letter on the porch. When she was arrested she glibly justified her actions:
"I was just trying to let them know that they weren't really … welcome as far as us. … I just needed to let off some steam and it was the – I'm not a violent person so I didn't think it was any big deal."
The Howard County Police has issued a protection order, prohibiting Cantwell from contacting or approaching the family.
In a related story, a Davenport Uber driver hurls racist slurs, calls Black female passenger the N-word and makes monkey noises.
Please fill in your e-mail so we can share with you our top stories!