Omarion's ex Apryl Jones shares pic of their long-haired kids, showing how grown they have become
Apryl Jones melted hearts on social media after sharing a pic of her adorable kids, Megaa and A'Mei, on Valentine's Day. The mom of two recently slammed her baby's father, Omarion, for neglecting his parental duties.
Apryl Jones can't stop gushing about her little ones in a new pic shared to her Instagram last week. Her son Megaa, 4, and daughter A'Mei, 2, look like twins with their long hair and happy expression as they hold hands showing off their cute sibling bond.
In the shot, Megaa rocked a black shirt with "Think Big!" printed on it, while his little sister donned a gray shirt with the message "Adore me, don't bore me" on it, and black pants.
"Mommy's Valentines. Nothing else compares...." Jones captioned the post.
Fans took over the comment section to praise the kids for their cuteness, with most people mentioning how beautiful Megaa's long hair looks on him. "Their skin and hair...their smiles… just precious," wrote one user.
Another added, "Your children are beautiful, sweetie, love you as a mom. Continue your growth my sista, love you always." And a third one chimed in to say, "I'm so happy you're not in a rush to cut Megaa's hair, it looks beautiful."
The positive comments are good for a change. Ever since ending her relationship with Omarion in 2016, Jones became the object of critics for every little thing she posts on social media, whether it's related to her kids' hair, her fashion choices, or shady comments against the rapper.
Apryl was silent about the status of her relationship to Omarion for a while, but she had enough last December, when she opened to her fans in an honest Instagram live, revealing that the singer has been of little help with the kids and he's not even offering financial assistance.
The former "Love & Hip Hop" star, who recently started a career in the music industry with her single "Shoulda Known Betta," said she will be working more to provide for her kids, but since she can't afford a nanny to help, she warned Omarion would have to step in and spend more time with the children.
"He is going to take his kids as he should," Apryl vowed in her live stream. "Y'all going to see him more with them." And continued:
"Y'all going to see me working more. I am able to provide for my children, but because he is not helping me, I don't have a sitter, a nanny or any help. His family doesn't help me. It's difficult […] He'll have them, and I'll see them here and there, but he needs to be fully responsible."
Most of Apryl's family is in Chicago, but she can't even move there because Omarion filed a request that prevents her from moving to another state with the kids.
When a fan said that communication is crucial and as parents, they should try it, Apryl revealed that Omarion is not even talking to her, which makes everything more difficult.
Back in 2016, after their split, the "You Know Better" star shared the news on social media stating:
"The beautiful and talented mother of my children for whom I hold the highest regard and respect, Apryl Jones, and I have mutually decided to end our relationship."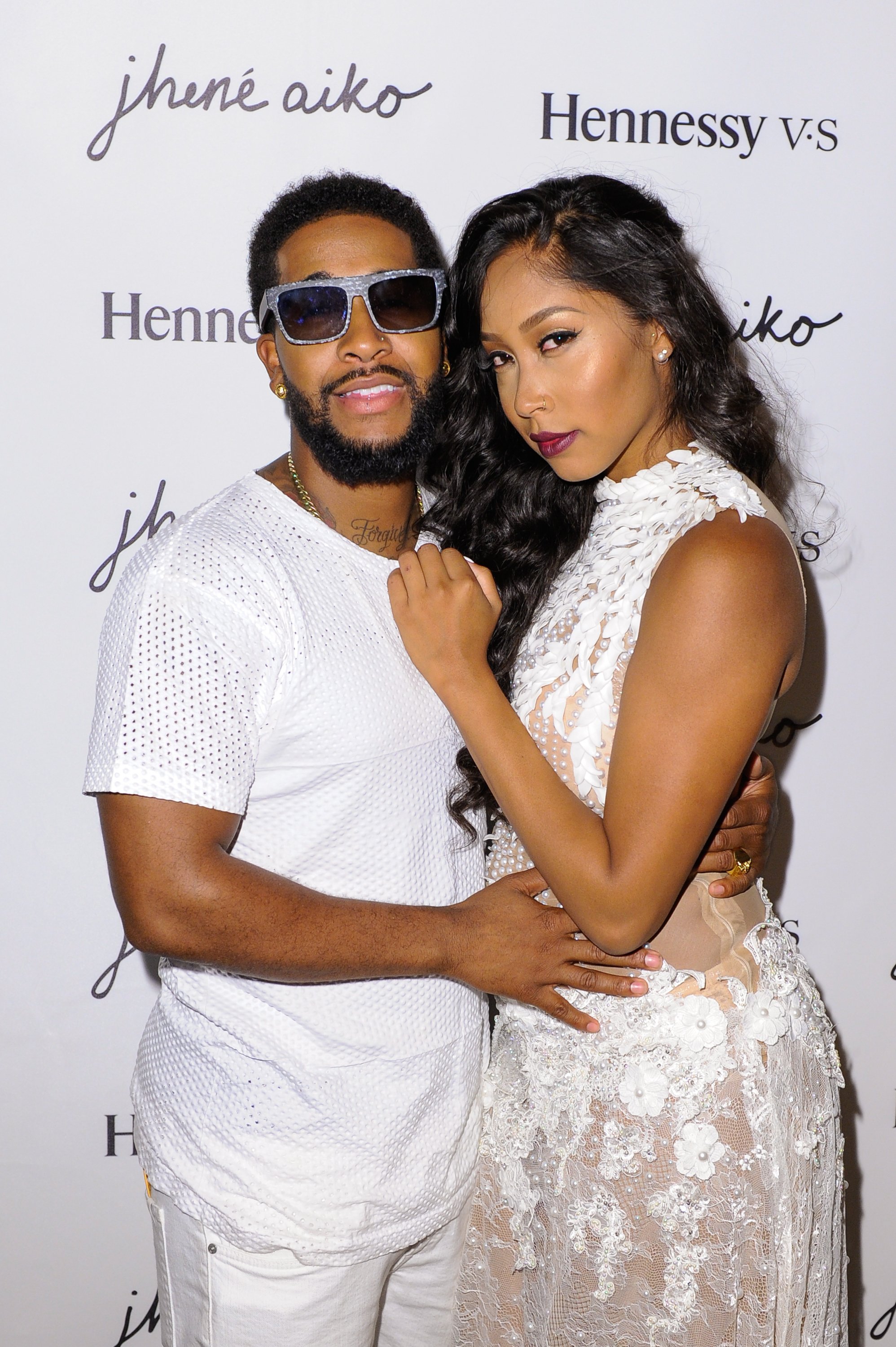 He also added that they shared the common goal of being friends for the sake of the kids, but it seems like that possibility went out of the window.