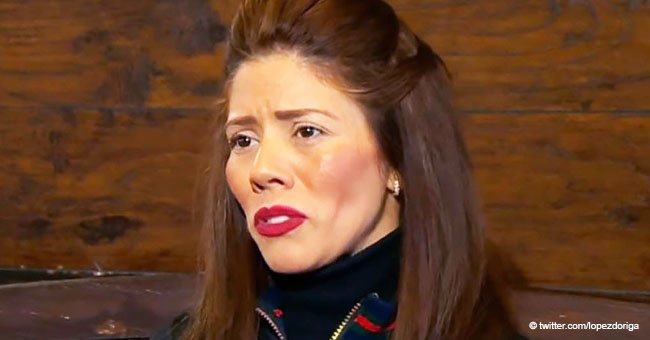 'He's not a criminal or a millionaire': El Chapo's older daughter speaks up in his defense

The Mexican drug lord's daughter Rosa, currently under investigation for money laundering, has spoken out in defense of her father claiming that the media and the US government are portraying him unfairly.
Rosa Isela Guzman, a Mexican-born US citizen, appeared in an interview for the Telemundo network on which she assured that 61-year-old Joaquín Guzmán Loera, known as "El Chapo," is "none of those things they say about him."
The woman met Telemundo's Victor Hugo Rodríguez in San Diego, California, not long after "El Chapo" was found guilty of all counts, and she said her father, who she has not seen in three years, has always supported her.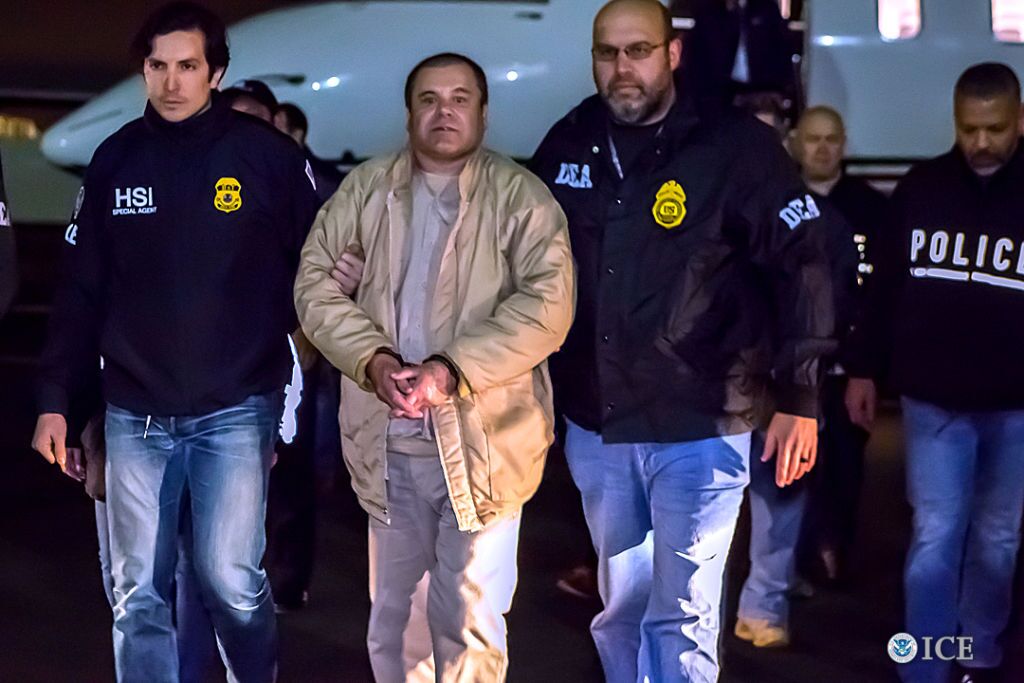 "El Chapo" escorted by DEA agents. l Image: Getty Images.
"You see him as this criminal, "El Chapo," but to me he is none of those things they say about him. The government portrayed him as an evil person, but he is not like that, and he is not a millionaire either, he is just a regular man."
-Rosa Isela Guzmán, Telemundo, February 13, 2019.
Rosa is the former wife of Vicente Zambada Niebla, also known as "El Vicentillo," a key witness in "El Chapo's" US trial also accused of drug trafficking with the Sinaloa drug cartel, co-founded by his father.
The woman, who shares two children with Zambada, is upset with him for what she considers a betrayal against her father, and she opted not to elaborate on the subject in the aforementioned interview.
Rosa said that she is currently the sole support her paternal aunts have, and she is trying to get visas for the two of them to travel to the US so they can visit their convicted brother and be with him when he is sentenced in June.
Rosa wasn't there when her father was declared guilty of 10 charges by US law, reportedly because health complications related to her suffering from stomach cancer, but she expects to be in Brooklyn in a few months to hear the sentence.
"I love him very much and he can always count on me," were Rosas's final words in the Telemundo interview.
Some people have doubted that Rosa is truly "El Chapo's" daughter, but she claims that he abandoned her mother and her when she was 5 years old. The drug lord's wife Emma Coronel even said that "El Chapo" doesn't even know Rosa.
"Miss Rosa Isela, I ask you to not be part of these kinds of things, the situation we are going through as a family is difficult and critical enough as it is, and the last thing we need is someone external to the family wanting to become involved with false claims," Coronel said in an open letter released in Mexican media in 2016.
The exact number of children fathered by "El Chapo" is not known. Court records say that he has at least 18 children with seven different women. He has been married three times.
Please fill in your e-mail so we can share with you our top stories!