People are furious after Malia Obama became headliner as her photos with wine got into media
20-year-old Malia Obama has become a recurring target. Recent pictures of her drinking an $80 rosé with her friends in Miami has caused various reactions on social media.
Initially, it was pictures of the former first daughter in a bikini with her friends on a trip that sparked reactions. Then later on, according to a report, it happens that Malia had a secret Facebook account that she operated between the period when she left High School and before she got into College.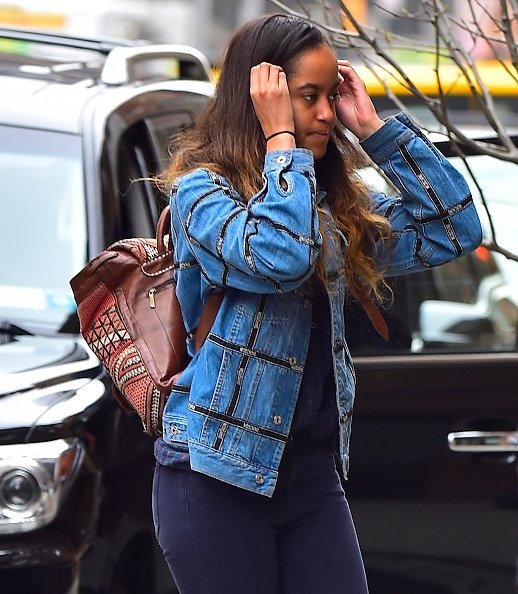 The Harvard University undergraduate surprised a lot of people, as she has never shown interest in politics. Using the facebook account to talk down on Donald Trump's policies got her some support from the anti-Trump sect.
One of the pictures she posted on the account read — "Donald Trump is the President, This is not normal, Donald Trump is evil, Don't be complacent."
Although she has gotten a lot of backlash from social media, many are also stepping up to defend the 20-year-old, one of them is Chelsea Clinton who seems to be a frequent defender of first children.
She tweeted:
"Malia Obama is a private citizen. No part of her life should be anyone's clickbait."
Malia Obama is a private citizen. No part of her life should be anyone's clickbait.

— Chelsea Clinton (@ChelseaClinton) February 19, 2019
In the wake of all these, over the weekend, Malia and her friends were in Miami, seems she decided to let her hair down in the $1,000 per night five-star hotel frequently visited by celebrities. She is to resume her second year in Havard in a week.
The pictures of little vacation surfaced, and she is getting a lot of heat. Malia is seen in the photographs drinking an alcoholic wine; she held the $80 rosé wine in her hand while she laughed with her friends.
Another image shows the Harvard undergraduate sharing the drink among her friends in wine glasses.  The girls seemed to be having some fun as they were laughing most of the time.
She was rocking a black one-piece swimming suit that showed off her toned legs and beautiful silhouette.
Eventually, they decided to move from the sunbeds to the poolside. Noticeably absent was her British boyfriend, Rory Farquharson, but from the look of things, it was strictly a girls trip.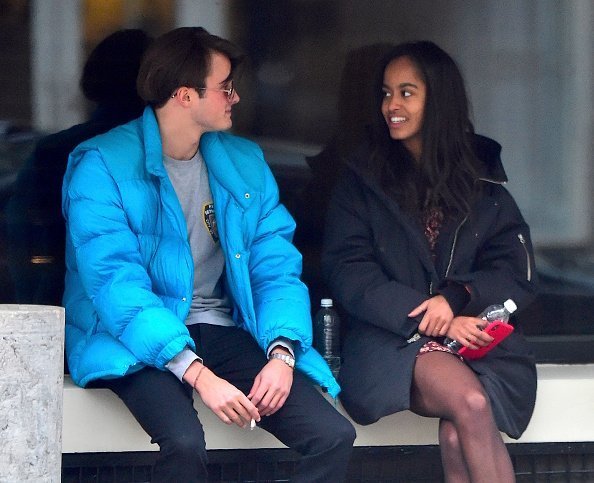 The couple was last seen in the UK, at an underground tunnel all cuddled up. People have condemned Malia's drinking — she turns 21 on July 4— the legal age for drinking in the US.
One Twitter user wrote: "it is unacceptable for Malia to be drinking at 20."
Another one called out her parents on it, stating the reason for Malia's behavior as "lousy" parenting.
While Malia's supporters pushed that they should cut the young lady some slack, claiming it is a reasonable thing to drink in college.
Oh my god! She's a totally normal college kid doing something literally all of us did at 20!

— jobetta (@jobetta) February 18, 2019
A particular Twitter user tweeted a question: "which one of you didn't drink alcohol in college."
Another sect believed that Malia being black had a lot to do with the backlash. And that if it were a 20-year-old white girl who was in the same situation, she would have received just a slap on the wrist.
Both Malia and her parents have kept mute through it all.