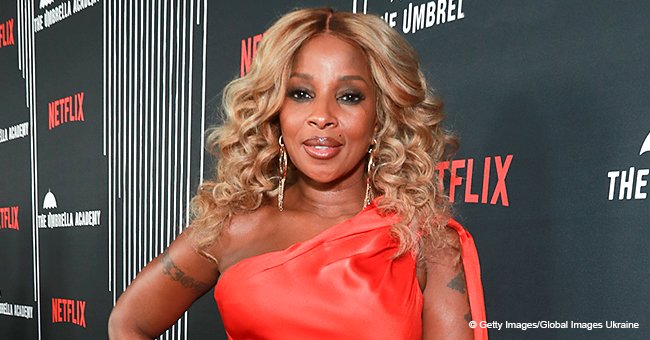 Mary J. Blige says the next man she dates 'has to have more money' than her

Mary J. Blige vows to find a man who's richer than her after being burnt financially by her past relationship.
Mary J. Blige is done being the provider in a relationship so she's setting new rules for the next man that comes along. He has to be richer than her or the deal is off.
Blige opened up about her future plans concerning her personal life when she sat down with DJ Ace on BBC Radio 1Xtra recently. When asked if she was dating and what it would take for a man to lure her, she candidly replied,
"Well he has to have more money than me, that's for sure, Because I'm not taking care of any more men."
Blige was speaking from a past experience involving her ex-husband Kendu Isaacs. As a result of their 2016 divorce which was settled last year, the singer was obligated to pay Isaacs $30,000 in temporary spousal support. Isaacs gunned for a bigger amount but it was rejected.
Towards the end of their marriage, Blige discovered her husband was cheating on her and spending her money on trips he made involving his mistress. What hurts, even more, was that she was also the breadwinner in the relationship and even gifted him with the Mercedes Benz he was driving and yet, she ended up dealing with the $10,000,000 debt incurred during their marriage.
Despite being burnt, Blige remains optimistic but cautious about moving forward with her love life.
"I'm not jaded but I'm very careful right now. I love my freedom. I love being single right now. I'm in a great place. I'm not in a rush!"
The singer admits she's been getting propositions through direct messaging but insists that's not the way to get to her.
"I don't even go to my DMs so stop sending sh-t to my DMs!"
Blige is currently rumored to be dating a mystery man who was caught in a photograph with her at London's BAFTA Awards. He was reportedly with a security team in a bulletproof Mercedes, a good sign that he fits the Blige's criteria in terms of financial capability. The "I'm Going Down" songstress is reportedly worth at least $20 million and if this man has been seen around the her, then he's probably worth more
Please fill in your e-mail so we can share with you our top stories!