Here's a look at the sweet treats Meghan Markle's guests received at her baby shower
The Duchess of Sussex's recent baby shower in NYC was not only commemorated with expensive gifts but, It was also furnished with exotic take-home treats, and they are one of a kind.
A few days ago, Meghan Markle arrived in NYC for her baby shower. The exclusive event took place at "The Mark" hotel with only close friends of the Duchess in attendance. Her husband, Prince Harry, had an engagement in London with school children, so, he couldn't join her. 
Former "Suits" co-star, Abigail Spencer, Tennis superstar, Serena Williams, Gayle King, Daniel Martin, and Amal Clooney were some of the guests present at the hotel for the private event. And as expected, some of them arrived with gift bags for the Duchess.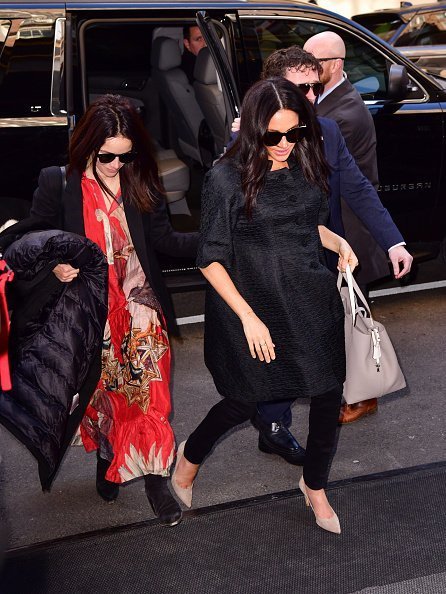 The Duchess most likely had a hand in the planning of the event, although, there are reports that it was all Serena Williams' doing. Well, whoever planned this out did a great job. "The Mark" hotel — a five-star location — is a fantastic place for such a small and private event. Furthermore, there were exotic yummies at the party; the source of these good-looking treats isn't known, but mine, they do look delicious.
All thanks to Daniel Martin for giving us a sneak peek at the kind of treats they all had at the baby shower. Unlike the other guests, Daniel has never been close-mouthed with details of his time with Meghan. And being her make-up artist, he sure does get to spend a lot of time with her. 
In a recent Instagram post, Daniel shared a picture of the yummies snacked on at the baby shower. Th photo showed three well-designed cookies that surely taste even better than they look. He captioned his post:  "Such an incredible day celebrating #babylove." How sweet. 
These beautiful snacks weren't the only thing the guests took home from the shower. They were also seen leaving with a luxury suitcase each which reportedly costs about £225 each.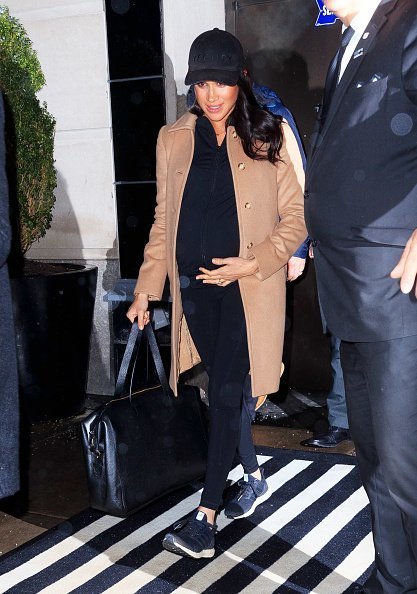 Kudos to the Duchess and Serena Williams for executing a great baby shower.