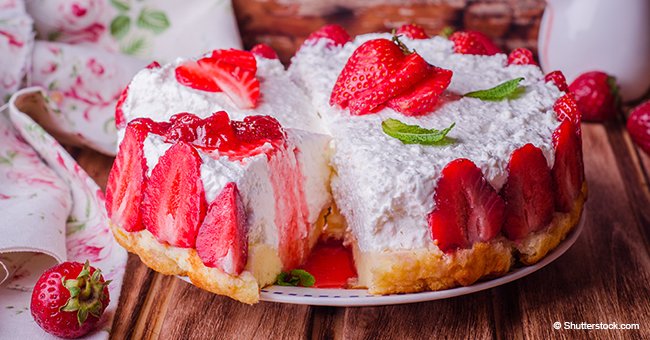 No-bake strawberry pie will allow you to recreate your childhood obsession with jell-o
Everybody like's Jell-O, but not everyone will admit it readily. Enjoy this "grown-up version of Jell-O in a strawberry pie.
Kraft Recipes shared a delightfully quick and easy recipe on their YouTube channel, and it will make you feel like a kid again, remember all those summer days next to the pool.
The "dreamy, creamy, easy strawberry pie is light and refreshing with just the right amount of sweetness," Kraft promises, and we tend to agree.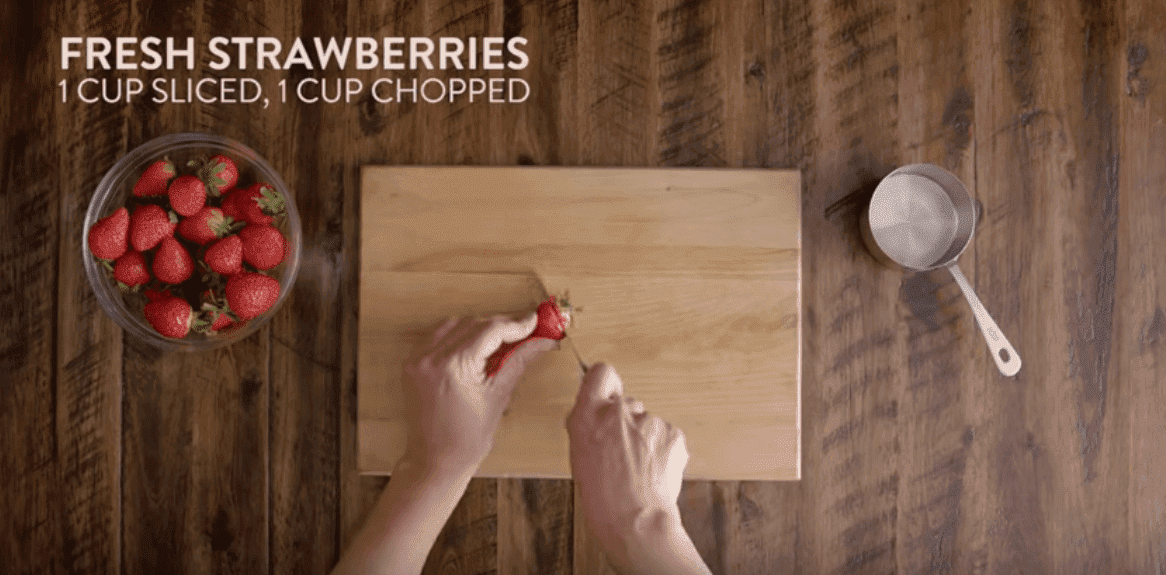 Slice the strawberries. Image credit: YouTube/Kraft Recipes
We are not exaggerating when we say it's easy to make: apart from boiling water, cold water, and ice blocks, you'll only need four other ingredients.
INGREDIENTS
2 cups fresh strawberries, chopped
1 package Jell-O Strawberry Flavor Gelatin
1 tub Cool Whip Lite Whipped Topping, thawed
1 ready-to-use reduced-fat Graham cracker crumb crust
2/3 cup boiling water
1/2 cup cold water
Ice cubes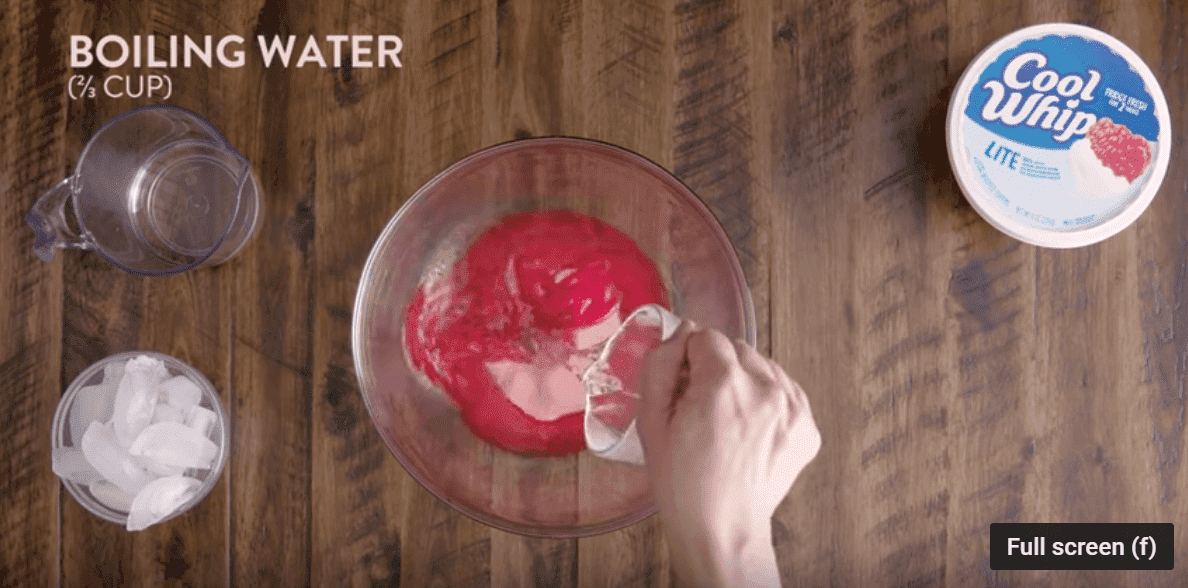 Add the boiling water, cold water and ice cubes. Image credit: YouTube/Kraft Recipes
And guess what? It is no-bake too and takes under ten minutes to prepare. However, factor the freezing time in so you don't run short on time.
METHOD
Slice 1 cup strawberries and leave the second in the refrigerator for later, you'll use it a pie topping.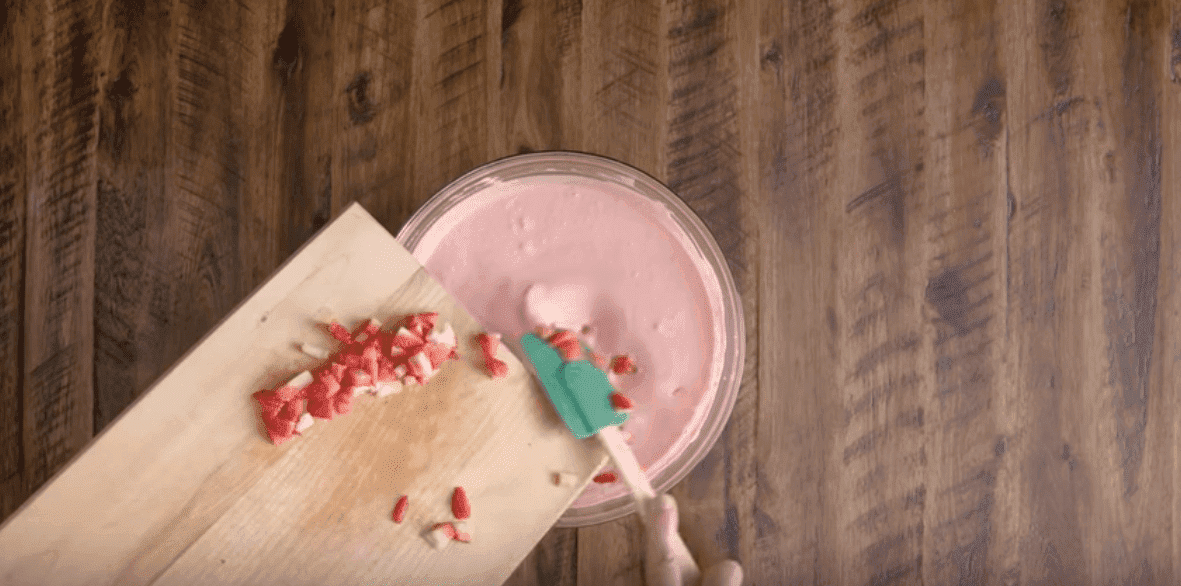 Add the sliced strawberries to the Whip and Jell-O mixture. Image credit: YouTube/Kraft Recipes
Next, prepare the gelatin mix by adding the boiling water and stir for two minutes. Make sure the gelatin is completely dissolved before adding the cold water and ice cubes.
Stir slightly until thickened and remove any unmelted ice. Now is the time for the magic to happen: whisk Cool Whip and mix with the Jell-O, and add the chopped strawberries.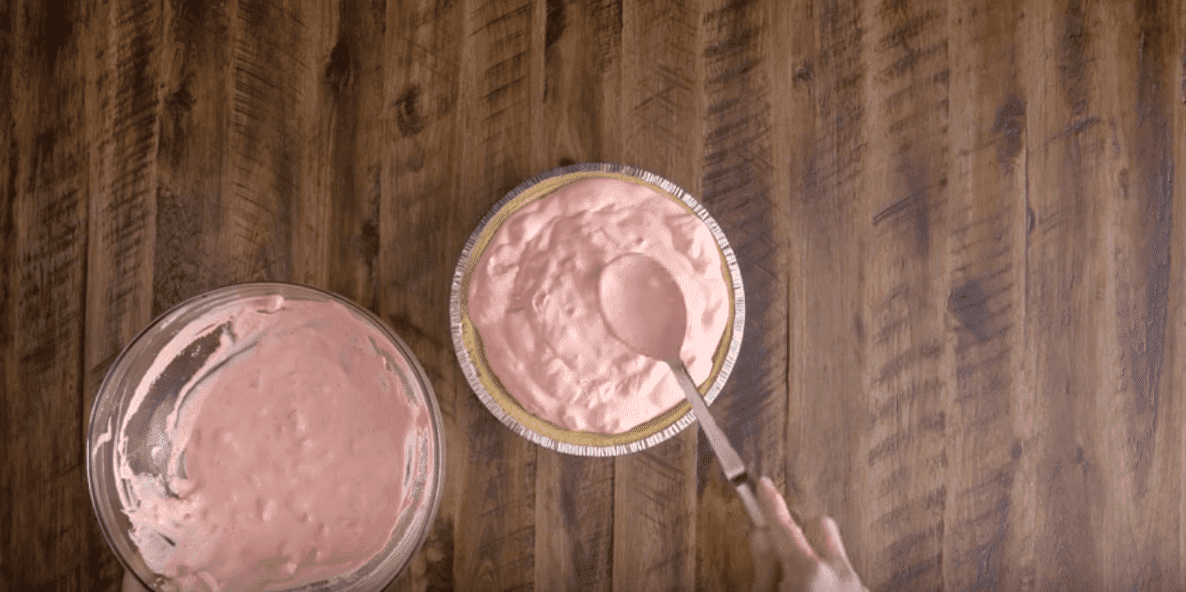 Add the Graham cracker base and freeze for six hours. Image credit: YouTube/Kraft Recipes
Refrigerate for 20 to 30 minutes, or until the mixture is thick enough to scoop out with a spoon, without losing its shape.
Spoon the mixture into the Graham cracker crust and refrigerate for an additional six hours. Remove from the fridge, top with sliced strawberries, and voila! Ready to serve.
KITCHEN TIPS
The Jell-O Strawberry gelatin can be substituted with 1 packet of Jell-O Simply Good Strawberry flavor.
For a healthy option, consider using Coll Whip Free Whipped Topping.
For something different, try Drummond's delicious desserts and mini chocolate lava cakes. It can be prepared in just under 30 minutes.
Please fill in your e-mail so we can share with you our top stories!