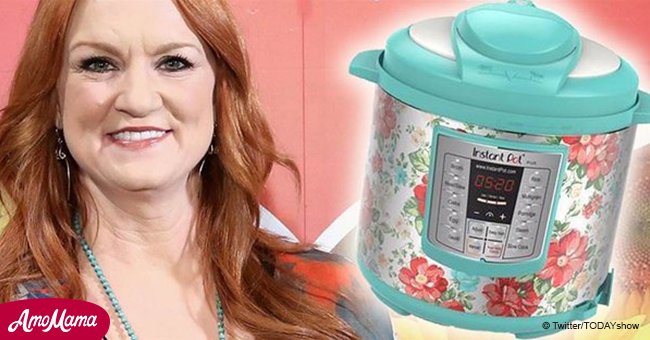 Ree Drummond's recommended easy Instant Pot recipes are ideal for a harsh winter
The popular food blogger shared a delicious recipe which can be cooked easily in her staple kitchen appliance, the Instant Pot.
After introducing her own colorful range of Pioneer Woman Instant Pots, Ree Drummond also shared a few special recipes for the device that are great for enjoying in cold winter nights.
One of such recipes is Dr. Pepper Shredded Pork, which Drummond adapted to be cooked in her Instant Pot, which is also available for purchase at Walmart.
According to Drummond, this dish is easy to make and will last through the week. So it can be cooked ahead of a huge batch of meals.
"You can do absolutely anything with this meat: sandwiches on Texas toast, nachos, even pizza," she wrote on her blog, The Pioneer Woman.
Drummond also explained that she prefers to serve the pork on tortillas. She explained, "When you put the meat on the tortilla, be sure to include the cooking juice; it'll bring some spice and flavor to the mix.
Her Instant Pots can also be used to prepare delicious desserts including mini chocolate lava cakes. With these Instant Pots, they can be prepared in just 30 minutes.
Drummond recommends the lava cake to be served with either whipped cream or ice cream because the chocolate is 'so rich and mind-blowing' that it requires something to balance it out.
The Food Network star launched her Instant Pots as a programmable pressure cooker which also features slow cooker, rice cooker, saute, steamer, and warmer capabilities. The device was priced just at $99.
Drummond is popular for sharing exciting and unique recipes that people love to try out and cook alongside the celebrity chef.
Previously, she also shared a recipe for cooking chocolate oatmeal cookie for people who do not have an oven. The no-bake cookies are not just great in taste but also easy to prepare.
Please fill in your e-mail so we can share with you our top stories!