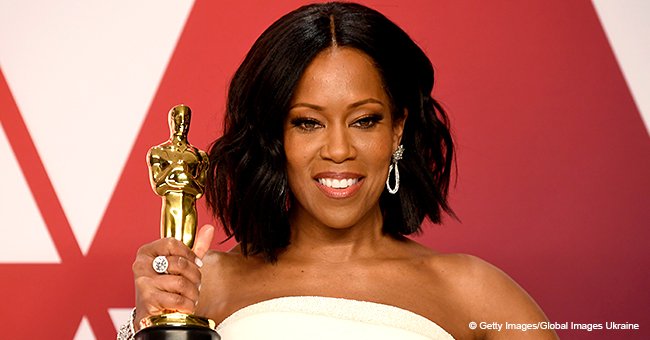 Regina King Wins First-Ever Academy Award for Best Supporting Actress at the 2019 Oscars
One month after winning her first Golden Globes award, actress Regina King scored her first-ever Oscar win at the Academy Awards on Sunday and delivered yet another touching acceptance speech.
King, 48, edged out three other actresses in the "Actress In a Supporting Role" category to clinch her first-ever Oscar award for her part in the 2018 film, "If Beale Street Could Talk." See a clip of the memorable moment below.
In the movie, King played Sharon Rivers, a steadfast matriarch devoted to her family and determined to support her pregnant daughter whose fiancé has been wrongfully imprisoned.
Upon hearing her name announced as the winner, King, who was at the event with her mother, turned to hug the older woman before going up on stage to accept her award.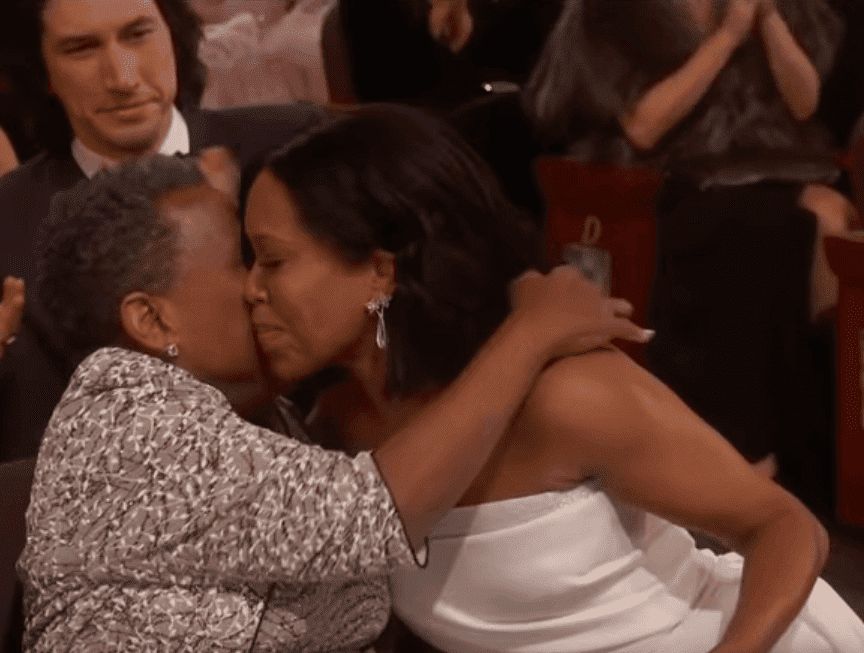 Screenshot of Regina King hugging her mother after she is announced as the winner of the "Actress In a Supporting Role" category at the 2019 Academy Awards. | Photo: YouTube/ABC
A MOVING SPEECH
"I'm an example of what it looks like when support and love is poured into someone," said the "Ray" actress, midway through an emotional speech.
She added:
"Mom, I love you so much. Thank you for teaching me that God is always leaning, always has been leaning, in my direction."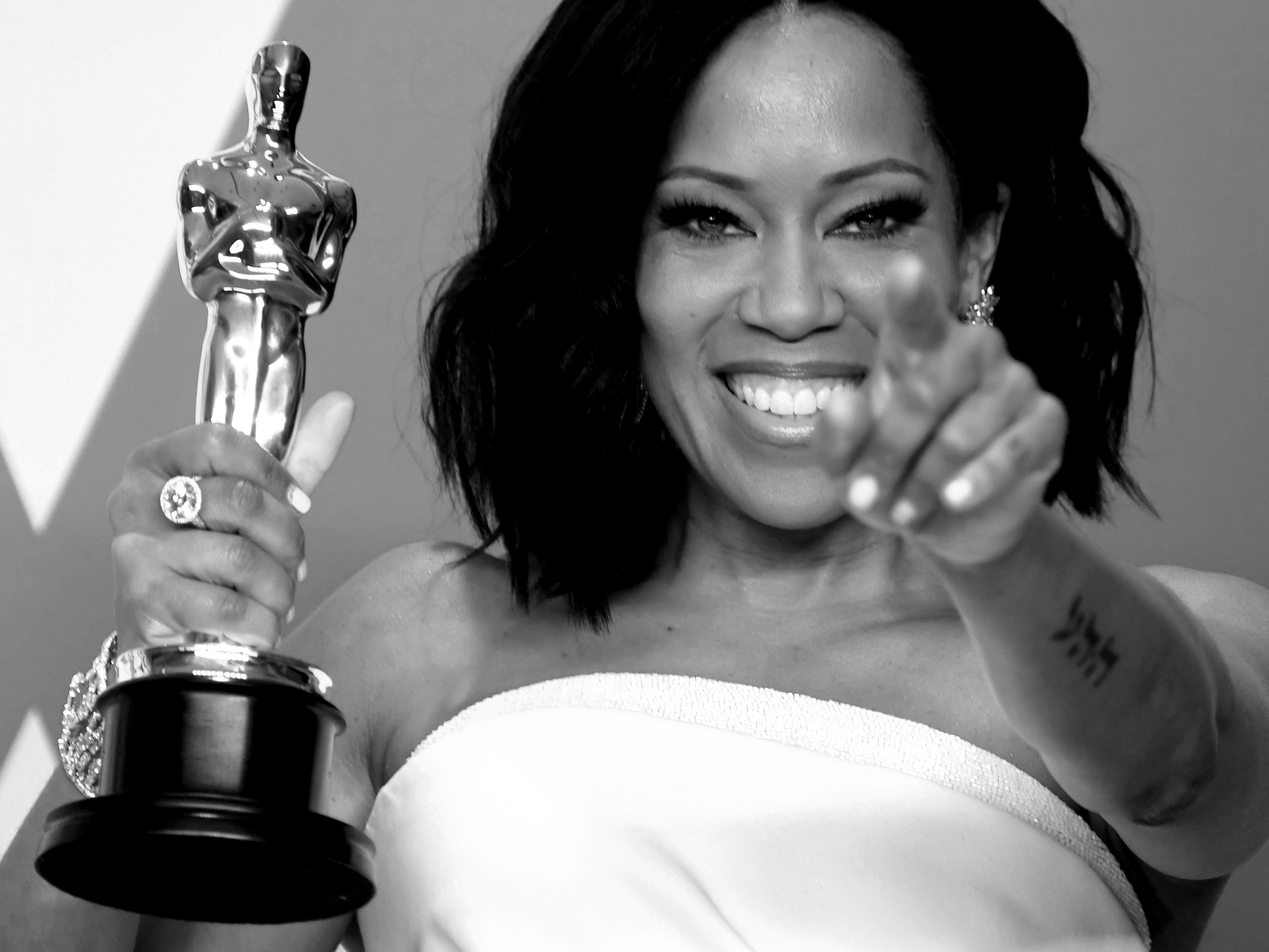 Regina King in the press room during the 91st Annual Academy Awards at Hollywood and Highland on Feb. 24, 2019 in Hollywood, California. |Photo: Getty Images
By the end of her speech, King was in tears and so was her mom in the audience. The actress also appreciated the other actresses who were nominated alongside herself in the category.
Amy Adams was nominated for her role in "Vice," Emma Stone for her role in "The Favourite," Marina de Tavira for "Roma," and Rachel Weisz, also for "The Favourite."
"It's an honor to have my name to be said with yours," King said during her speech.
Regina King in the press room during the 91st Annual Academy Awards at Hollywood and Highland on Feb. 24, 2019 in Hollywood, California. |Photo: Getty Images
TRIPPING ON HER DRESS
The "Watchmen" star's memorable moment could have quickly turned ugly, however, thanks to a near-accident and wardrobe malfunction.
King attended the ceremony in a strapless white dress featuring a thigh-high slit and extended train. As she stood to accept her award on stage, her heels caught on the train, causing her to lose balance momentarily. The scandalous slit also gave way to reveal way too much skin as King struggled to protect her modesty.
"Captain America" star, Chris Evans, who was sitting beside the actress and her mom, sprung to her rescue, offering his hand to keep her from falling and helping her up the first few steps to the stage.
ANOTHER LUCKY MISS
The near-fall may have sparked a déjà vu moment for King who narrowly missed being crushed by a 7-foot, 250-pound basketball player about a week ago.
The "Seven Seconds" star was sitting courtside at a basketball game between the New York Knicks and Philadelphia 76ers when Philadelphia 76ers center Joel Embiid flew into the crowd while trying to save a ball.
He missed colliding with King by a few inches and even brushed her hair with his foot. "Yoooo. Thank you, God and @JoelEmbiid for your athletic abilities. Crisis averted," King tweeted after the incident.
A YEAR OF FIRST WINS
So far, 2019 has been a fantastic year for King. Last month, she took home her first-ever Golden Globes award in the "Best Performance by an Actress in a Supporting Role in Any Motion Picture" category, also for her portrayal in "If Beale Street Could Talk."
"The reason why we do this is because we understand that our microphones are big and we're speaking for everyone," King said in an inspiring acceptance speech where she also made a vow.
"I'm going to use my platform right now to say, in the next two years, everything that I produce — I'm making a vow and it's going to be tough — to make sure that everything that I produce is 50 percent women."
Please fill in your e-mail so we can share with you our top stories!