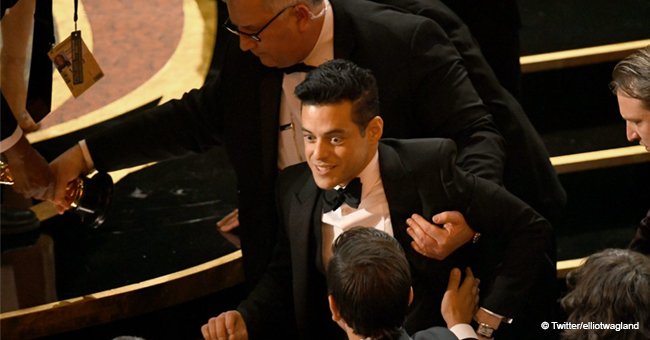 'Bohemian Rhapsody' Rami Malek Tumbles off Stage in a Scary Fall after Best Actor Win at Oscars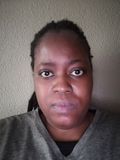 Rami Malek had a great fall on Sunday night at the 2019 Oscars. The fall occurred just after he finished receiving his award.
He was helped up and paramedics were called to have a look at the actor at the 2019 Academy Awards stage.
Rami Malek, 37, was photographed as he fell off the Oscars stage into the audience area after receiving his award. He won for Best Actor for starring as the lead singer of Queen, Freddie Mercury, in "Bohemian Rhapsody."
In images, Malek was seen looking surprised as he hit the ground. He, however, managed to keep his Oscar statue aloft and safe from the fall.
The star was moved into a chair in the front row as paramedics looked him over. It appears he wasn't badly injured during the incident because he was able to conduct interviews backstage.
When his name was announced as the winner in his category, Malek passionately kissed with his co-star and girlfriend, Lucy Boynton, 25, before getting up on stage. He then took the time to thank his family for their support.
He said:
"My mom is in here somewhere, I love you. I love you, lady. My family, thank you for all of this. My dad didn't get to see me do any of this, but I think he's looking down on me right now. This is a monumental moment."
Malek continued:
"I'm so appreciative to all of you, to everyone who has had a hand in getting me here. To the Academy, to people who took a change on me every step of the way. Graham King, [producer] Denis O'Sullivan, everyone at Fox and New Regency, thank you guys so much. I might not have been the obvious choice but I guess it worked out. Thank you, Queen. Thank you guys for allowing me to be the tiniest part of your phenomenal, extraordinary legacy. I am forever in your debt."
He concluded his speech by thanking his girlfriend. In the musical biopic, she acts as Mercury's former fiancée Mary Austin.
Malek is part Egyptian with his parents originally born in the country. The actor was actually born in California and has had two different roles as an Egyptian in his career.
He played a Pharaoh in "Night at the Museum" and a vampire in "Twilight: Breaking Dawn."
Please fill in your e-mail so we can share with you our top stories!