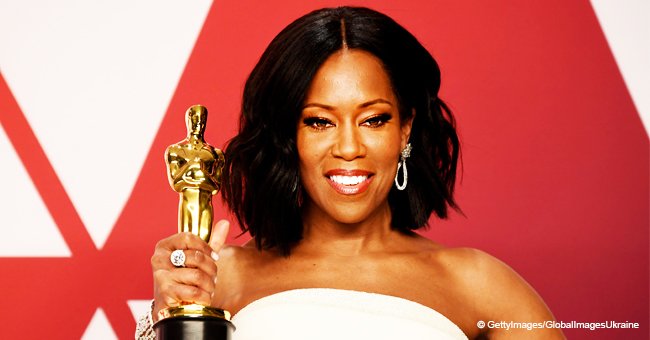 The 2019 Oscars Makes History as 7 Black Men & Women Win Academy Awards in Different Categories
It was a historical night at the 82nd Academy Awards when seven African American men and women received an Oscar for their work in cinema.
The Academy has come a long way since Hattie McDaniel became the first African American to win an Academy Award in 1939 for her role as Mammy in "Gone With The Wind."
It has taken 80 years, but in 2019 African Americans are at last being recognized on an equal footing. This year, 7 talented African Americans - actors, designers, screenwriters, animators - were honored by the Academy with the coveted Oscar.
AND THE ACADEMY AWARD GOES TO...
Hearing those magical words followed by their name was an incredible experience for Regina King, Mahershala Ali, Ruth E. Carter, Hannah Beachler, Peter Ramsey, Kevin Willmott, and Spike Lee.
In Black History Month, they are adding a new chapter to the story of African Americans and their invaluable contribution to the entertainment industry.
Ali became only the second African American to have won two acting awards
2019 TOPS 2017'S RECORD FOR AFRICAN AMERICAN WINNERS
Up until now, 2017 was the year in which more African Americans took home the gold statuette. Mahershala Ali won Best Supporting Actor for "Moonlight", Viola Davis as Best Supporting Actress for "Fences", Barry Jenkins and Tarell Alvin McCraney for Best Adapted Screenplay for "Moonlight," and Ezra Edelman took home the award for Best Documentary Feature for "O.J.: Made in America".
TEARS AND JOY FLOODED THE STAGE AT THE OSCARS
King ascended to the stage to claim her well-earned Oscar for Best Supporting Actress for her role in "If Beale Street Could Talk". The emotional King had tears in her eyes as she delivered her acceptance speech:
"You surrounded her with so much love and support. So, it's appropriate for me to be standing here, 'cause I'm an example of what it looks like when support and love is poured into someone."
FIRST AFRICAN AMERICAN NOMINATED FOR ANIMATION
Film director, illustrator, and writer Peter Ramsey made history when he became the first-ever African American to be nominated - and win - for Best Animation.
Ramsey won his Award for his work on the animation that took Marvel superhero Spiderman into an alternate reality: "Spider-Man: Into the Spider-Verse."
ANOTHER HISTORICAL MOMENT WITH MAHERSHALA ALI
Mahershala Ali won his second Academy Award for his work in "Green Book," the first being Best Supporting Actor in "Moonlight" in 2017.
Ali became only the second African American to have won two acting awards, the first being Denzel Washington.
Washington won Best Supporting Actor for the historical war drama "Glory," and Best Actor for his role as Alonzo Harris in "Training Day."
In a related story, Bradley Cooper's partner Irina insisted on sitting between him and Lady Gaga and sparked rumors of jealousy.
Please fill in your e-mail so we can share with you our top stories!