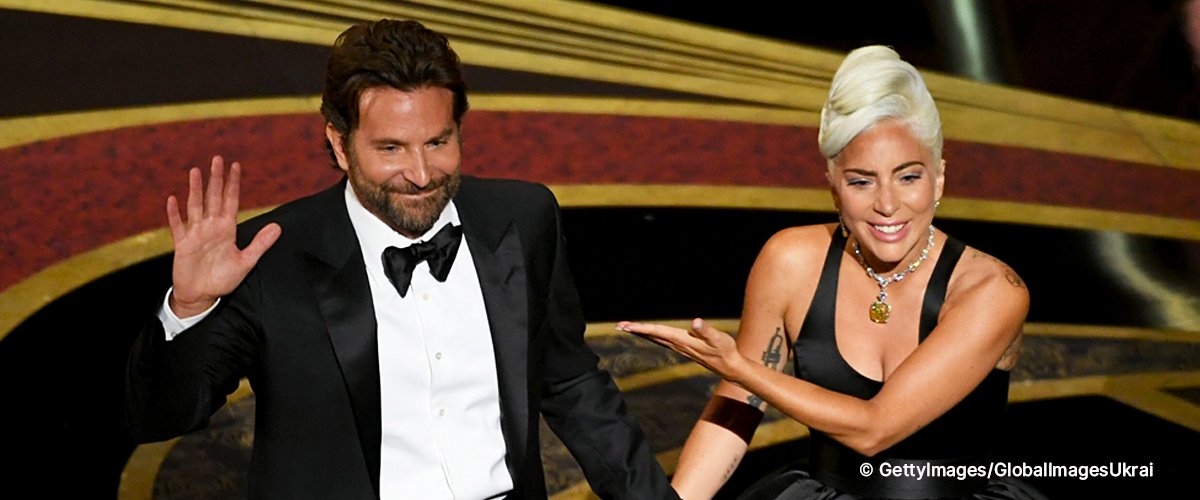 Bradley Cooper's 'Jealous' Partner Irina Sitting between Him and Lady Gaga Sparked Disputes

Bradley Cooper and Lady Gaga were two of the major starts at the 2019 Academy Awards ceremony but Irina Shayk also drew a lot of attention.
Shayk, the famous international supermodel who used to date soccer star Cristiano Ronaldo, arrived at the event with Cooper and both posed for the cameras on the red carpet.
It has been reported, however, that Shayk may have felt the need to sit between Cooper and Gaga during the ceremony in order to keep their flame to a minimum.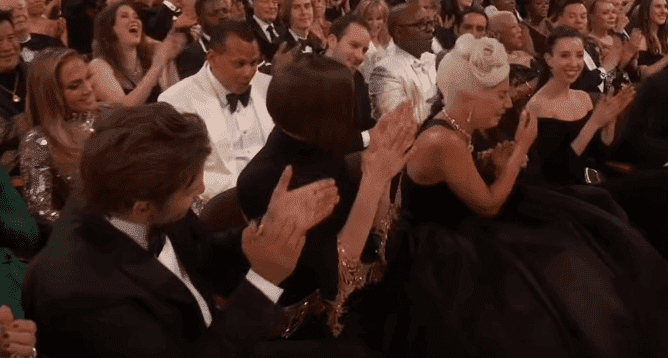 Lady Gaga reacting to winning her first Academy Award while sitting next to Irina Shayk | Photo: ABC
A POSSIBLY JEALOUS MOVE?
Cast members often sit next to each other, but Shayk broke tradition and kept the two stars away from each other and fans couldn't help but notice that.
Ever since "A Star is Born" took the world by storm with its beautiful but tragic story between Jackson Maine, a country music star, and Ally Maine, an aspiring singer, fans have been wondering whether there is something going on between Cooper and Gaga.
"Shayk may have felt the need to sit between Cooper and Gaga during the ceremony"
The two stars developed an incredibly close bond during the shooting of the film, not only due to the complicated relationship between their characters but also while practicing the iconic song "Shallow."
FANS HAVE SUGGESTED THERE IS A SPARK BETWEEN THEM
Whenever Cooper and Gaga appear in public, their behavior seems to point towards a deep companionship, but fans believe that the two are actually in love.
Although Cooper is with Shayk, with whom he shares a child, fans have repeatedly hinted that he should be with the famous pop singer, who recently called off her engagement to Christian Carino.
GAGA IS A SINGLE WOMAN
It has been reported that the relationship just didn't work out and fans noticed that, while attending the Grammy Awards, Gaga was no longer wearing her engagement ring.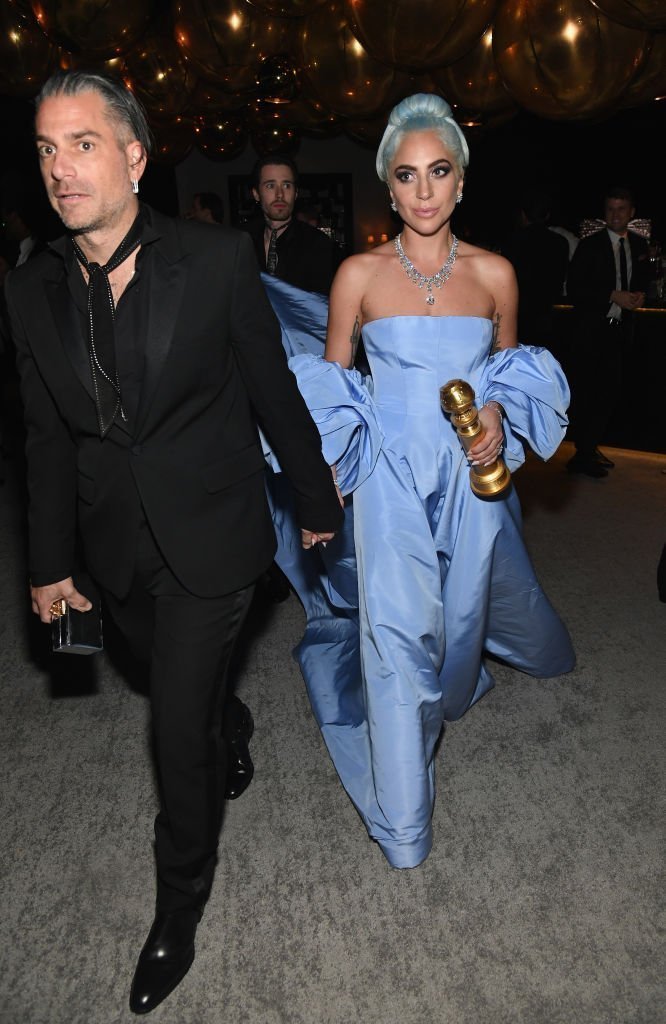 Lady Gaga and Christian Carino at the 2019 Golden Globes | Photo: Getty Images
Carino also didn't accompany the 32-year-old to the ceremony, which took place on February 10, a year after the two became romantically involved.
Please fill in your e-mail so we can share with you our top stories!