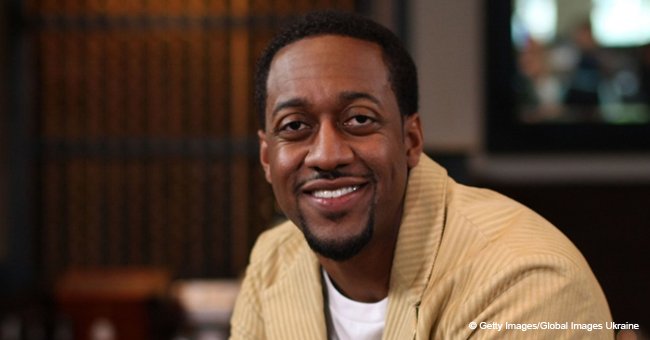 Jaleel White Posts Heartwarming Workout Video with 9-Year-Old Daughter Who Looks Just like Him
Jaleel White, better known for his role as Steve Urkel in the '90s sitcom "Family Matters," is now the proud father of a gorgeous 9-year-old girl.
The actor, Jaleel White, recently shared a heartwarming video working out with his daughter, and fans can't stop gushing about it.
When it comes to keeping his private life out of the spotlight, White used to go the extra mile. But now that his daughter Samaya is growing up, the proud father has started to share more and more special moments with her on social media.
The 42-year-old took to Instagram on Sunday to share an adorable video working out with his daughter. In the clip, White is first seen working out his arms while Samaya clings to his chest adding more weight to the exercise.
Then, the pair took turns doing abs and later, Samaya sticks to her dad's back while he completes a series of squats, among other exercises.
"They won't always do what you tell them to, but they'll always do what they see you do #daddydaughtertime," Jaleel captioned the post.
Fans flocked the comment section gushing about the father-daughter duo and their beautiful bond. "That is so sweet how dad and daughter connect Love it!!!!!" wrote one delighted user.
Another added, "This is an amazing post! Continue inspiring, big bro! @jaleelwhite." And a third one chimed in to say,
"That's what being a Dad is all about..... Spending quality time with your kids."
DOMESTIC ABUSE ALLEGATIONS
White and Samaya's mother had a tumultuous relationship after their split in 2009. The woman, Bridget Hardy, accused White of domestic violence in a 2012 interview, claiming that the star had verbally and physically abused her in 2010.
She alleged that White hit her "across the chest area" and "pushed her into the toilet," causing it to break.
White denied the accusations, stating that Hardy's malicious allegations were born from a dispute amid their custody battle for Samaya. He also noted that his priority was the girl's wellbeing, saying:
"My only hope is that when my daughter Googles her parents one day in her future, she sees that her father acted with class and dignity when pressed to the fire."
It seems like these days, White and Hardy are better at co-parenting, as the girl is continuously seen spending time with the actor, whether he is attending sports events, concerts, filming sets or just having ice-cream dates with friends, Samaya enjoys the time with her dad.
SAMAYA'S FUTURE IN THE INDUSTRY
And even though White has no problem in taking Samaya along when he has to work, the actor is not so convinced about his daughter being part of the entertainment industry.
"I would like to think that daddy went through that child actor hazing for both of us," he told Reader's Digest. "But, if she does get the acting bug, I will make sure that she gets proper instruction from someone else other than me, someone who she will actually listen to, and we will take it from there."
Samaya has watched "Family Matters," but she was not impressed. "Her grandmother made sure to put that in front of her early plus an Urkel doll in her bed," White says.
And added:
"She just sees daddy talking in a funny voice, points, and laughs, and then moves on. Nobody is going to be more disinterested in your work than your own kid."
Please fill in your e-mail so we can share with you our top stories!