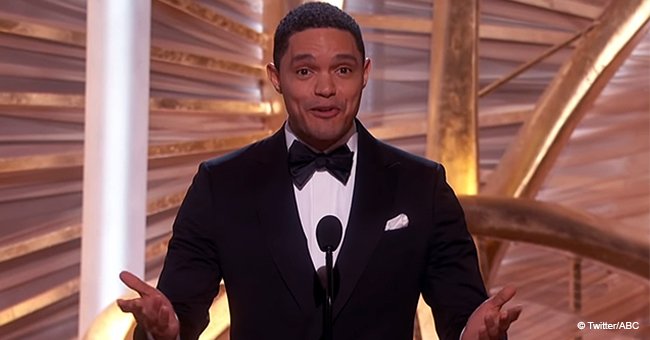 Best Oscar Joke from 'The Daily Show' host Trevor Noah That You Probably Missed
Comedian Trevor Noah was live at the Oscars to present "Black Panther" as a best picture nominee. During the presentation, he could not resist delivering a very witty joke that few could get at that point.
Noah at first started by teasing people who felt that Wakanda was a real place. He said,
"Growing up as a young boy in Wakanda, I would see Tchalla flying over our village, and he would remind me of a great Xhosa phrase: 'Abelungu abazi uba ndiyaxoka', which means, In times like these, we are stronger when we fight together than when we try to fight apart."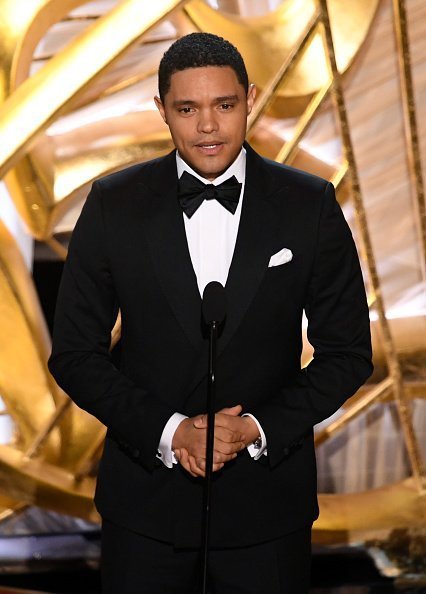 Trevor Noah speaking onstage during the 91st Annual Academy Awards in Hollywood, California | Photo: Getty Images
Many at the audience didn't get the joke and saw no humor in what he had said. How wrong they were. The phrase which Trevor was referring to meant "White people don't know I am lying."
Being a South African, Trevor understood that his immediate audience, majorly whites, would not understand the joke, but Xhosa-speaking South Africans and those who can speak the language were thrown into fits of laughter back at home.
The stunt went viral and was widely recognized on Twitter and other social media sites, with people hailing Trevor's cleverness and awarding the act best Oscar stunt ever. Trevor did not stop at that that, as he had a go at Mel Gibson, who is said to have used racially defaming statements while arguing with his ex-girlfriend back in 2010.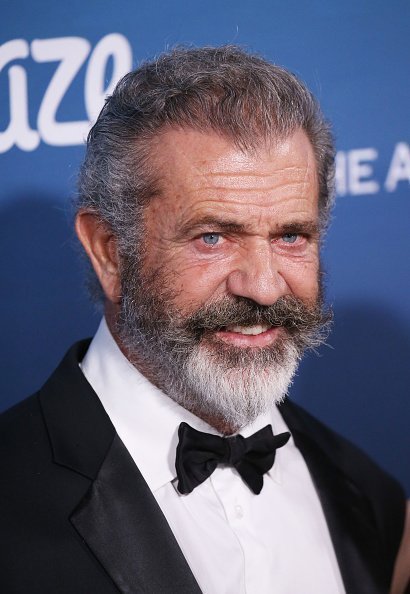 Mel Gibson at The Art Of Elysium's 12th Annual Celebration in Los Angeles, California | Photo: Getty Images
He said,
"Mel Gibson came up to me like, 'Wakanda Forever'. He said another word after that but the Wakanda part was nice,"
Trevor used the opportunity of the presentation to extol the universal appeal and followership which the "Black Panther" movie has gained.
Though he did arguably win the best Oscar Punchline Joke for the night, there were quite many rib-cracking moments to savor. Some include the "Mexico is not paying for the wall" joke by Maya Rudolph as well as Tina Fey's "Buster Scruggs" joke.
Fan favorite and "Game of Thrones" star actress, Emilia Clarke, also got on the act with her Dragon joke, when she said,
"Justice Ginsburg if you ever want to borrow dragons, ring me."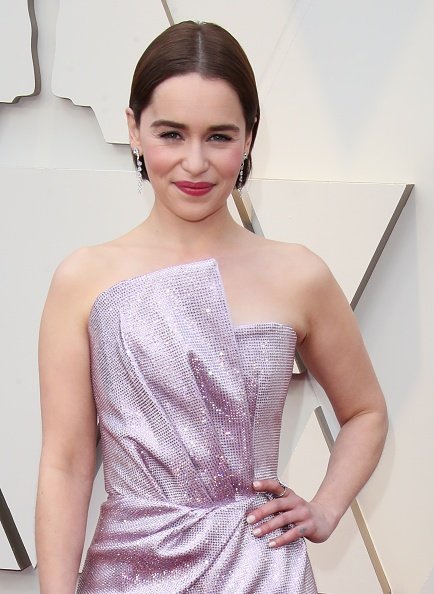 Emilia Clarke at the 91st Annual Academy Awards in Hollywood, California | Photo: Getty Images
If you missed the Oscars jokes and magical moments, or you want to relive them, or maybe finally get to laugh to Trevor's joke now that you know what he meant, you can always catch up online.
Please fill in your e-mail so we can share with you our top stories!