Sam Elliott Drinks Tequila from the Mic as He Reveals Who's 'Styling' His Famous Moustache
A hilarious video shows Sam Elliott enjoying Oscar. The actor could be seen on the red carpet drinking tequila from the mic, courtesy of host, Guillermo. The 74-year-old looked dapper with his famous mustache hanging cutely just above his lips.
On Sunday, at the red carpet of the most prestigious award of the year, there was an outpour of celebrities sharing the celebratory moment. This was before any prizes were won.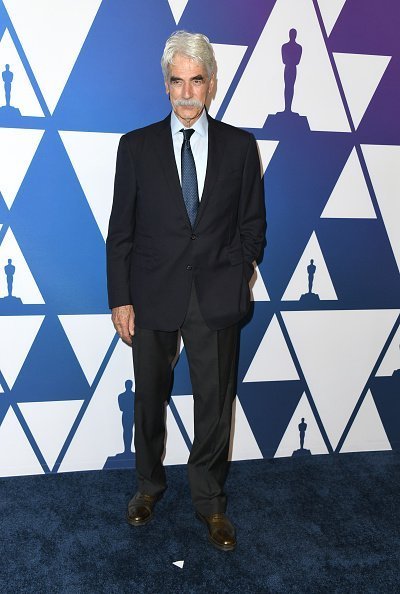 Comedian and TV host, Guillermo made sure to innovatively sneak tequila into the event in a fake microphone, which he shared with many of the celebrities that graced the carpet. Best Supporting Role nominee, Sam Elliot, also participated in the alcohol tasting. As soon as the actor got to Guillermo, the host asked him who styled his beards. Elliot confidently replied that he did it himself since he would probably not allow anyone touch his mustache.
Elliot was on the carpet with his wife, Katharine Ross, who looked beautiful beside her partner in a green colored long sleeve gown.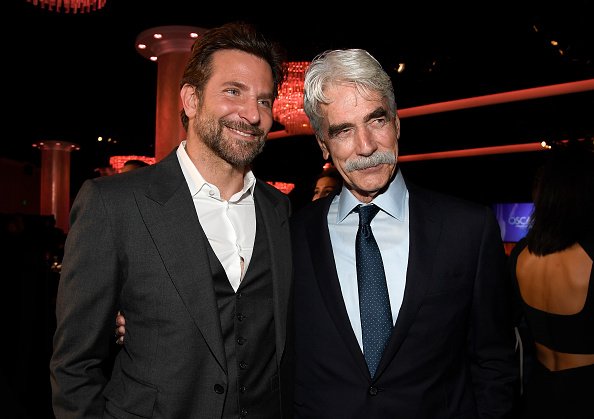 Her husband opted for a black tuxedo and the couple who's been married for over 34 years now looked adorable as they both held hands on the carpet.Elliot who is known for mostly playing cowboy roles in his movies due to his infamous mustache switched things up in his latest film, A Star is Born. The Oscar nominee acted Bobby Maine, actor Bradley Cooper's character, Jack Maine's elder brother and manager.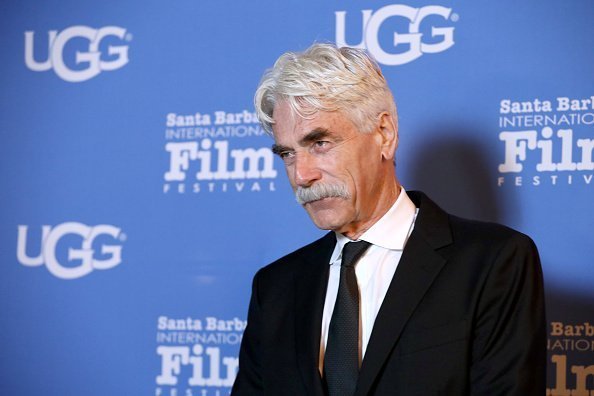 The 74-year-old actor told GQ UK recently in an interview how he was initially skeptical about playing the role. According to Elliot, 
"The title is the thing that grabbed me right off the top. At first you think it's going to be a terrible schlocky thing or some ridiculous comedy, but I thought, There's got to be something more to it. And, well, there was definitely a lot more to it."
Luckily for the star, he didn't pass down an Oscar-worthy performance considering this is his first nomination ever.
Although Sam is famously known for his mustache and country like voice, one hard truth is; the actor had played some roles where he had to do without the beard.
For instance, in movies such as We Were Soldiers, Butch Cassidy and the Sundance Kid, The Games, Molly, and Lawless John; Sam was noticeable without his famous masterpiece. 
These are just a few in a whole lot. Having been in this career for over five decades, Elliot has performed in lots of movies. With his role well interpreted in A Star is Born, the 74-year-old actor deserves the recognition.