Sam Elliott earns his first ever Oscar nomination for his outstanding role in a recent movie
On Tuesday morning, Sam Elliott received his first Oscar nomination as Best Supporting Actor in the film, 'A Star is Born.'
The new feature film by Lady Gaga and Bradley Cooper, Sam Elliott portrays Jackson Maine's (Bradley Cooper) older half brother, Bobby Maine.
Elliot's nomination comes as no surprise to those who have watched his outstanding performance, as the 74-year-old actor's iconic voice and natural style fits his character perfectly.
A Star Is Born earns EIGHT #OscarNoms:

Best Picture
Best Actor (Bradley Cooper)
Best Actress (Lady Gaga)
Best Supporting Actor (Sam Elliott)
Best Adapted Screenplay
Best Cinematography
Best Original Song (Shallow)
Best Sound Mixing#Oscars https://t.co/bnMCGbaioH

— GM ❾❻ (@gagamonster96) January 22, 2019
But Elliott didn't just receive one nomination for his role as Bobby, but nine in total. Having already taken the first prize from the National Board of Review, fans will have to wait and see whether Elliot snags any other wins in the Bradley Cooper-directed movie. While having gloating rights over his nominations, he prefers to talk about his fabulous co-stars. 
Charmed by Lady Gaga's disposition, Elliot said:
"I've loved her from afar. She was just kind of this regular girl on some level, this Stefani. She was stunning to work with."
The actor was equally impressed by Bradley Cooper and his dedication in getting Elliott's deep baritone voice down pat for his role as Elliot's younger brother.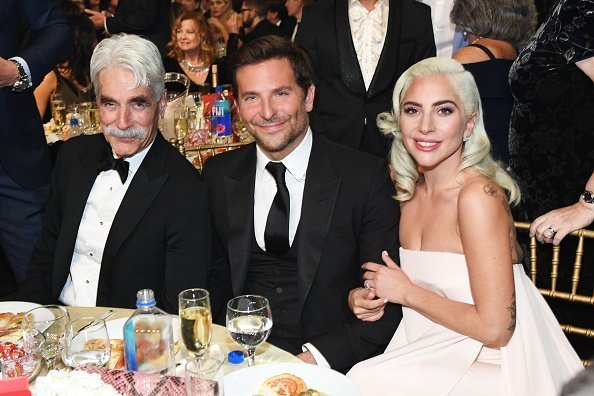 'A Star is Born' is among the front-runners to win Oscars this year, and got nominated for eight Oscars in total, including Best Actress for Lady Gaga, Best Actor for Bradley Cooper, Best Supporting Actor for Sam Elliott in his first Oscar nomination, and Best Original Song for 'Shallow.'
Other films to contend with are 'Roma,' which received ten nominations, with Alfonso Cuaron receiving nominations in the Best Director and Best Cinematography categories.
Hot on their heels is the movie 'Green Book,' earning five nominations including Best Actor for Viggo Mortensen and Best Supporting Actor for Mahershala Ali, the fifth nomination is for Best Original Screenplay.
The 91st Academy Awards will air on ABC on Sunday, February 24, and as reported, remain host-free so far.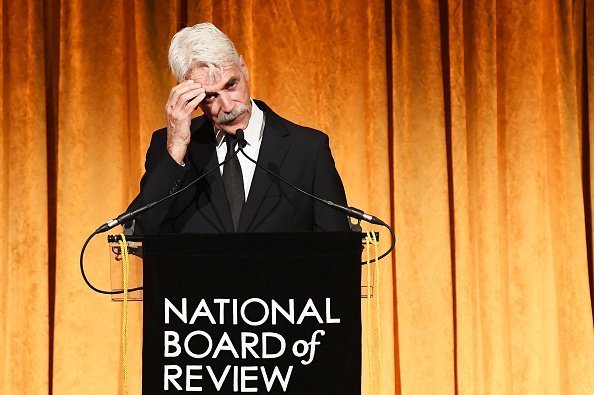 Even though it is Elliott's first Oscar nomination, he received many other nominations through the years, with his first being a Golden Globe Award nomination for his role in the 1991 movie, 'Conagher' for Best Actor in a Miniseries or Television Film.
In 2015, Elliott won his first award for his role in the television drama, 'Justified' as Best Guest Performer in a Drama Series.
Sam Elliott practically trademarks the modern day cowboy, so no wonder producers called Elliot when Patrick Swayze needed a mentor during the production of his 1989 film, 'Road House.'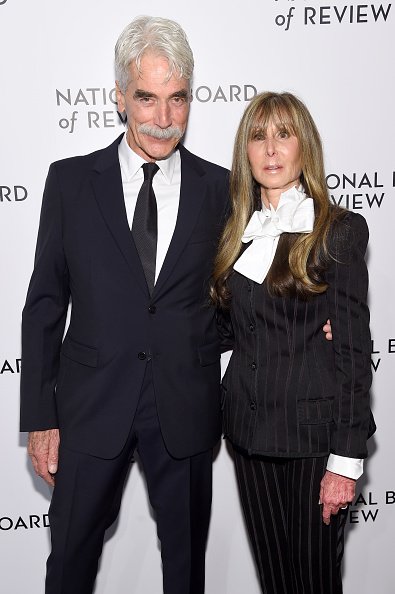 When a baritone narrator for in 1998's 'The Big Lebowski'  was required, the Coen Brothers cast Elliott. Now Bradley Cooper had wisely cast Sam Elliott in the remake of 'A Star is Born,' and with all the nominations Elliott received for his role as Bobby, best is Bradley is glad he did.
Being the humble person that he is, Elliott shed a tear earlier this month when he had his foot and handprint set in stone on January 7, 2019, at the TCL Chinese Theater in Hollywood.
Bradley Cooper and Lady Gaga also attended the special ceremony, and Elliott couldn't help but get emotional after Bradley said in his speech that Elliott felt like a brother to him.
When it was Elliott's turn to deliver a speech, there was not a dry eye around after Elliott became emotional and told Cooper that he loved him.
This giant hug between #BradleyCooper, #SamElliott & @ladygaga seriously is what the world needs more of #AStarIsBorn #GoldenGIobes pic.twitter.com/FUZmbLM1v5

— Giuseppe Anthony (@ItalianMonster8) January 8, 2019