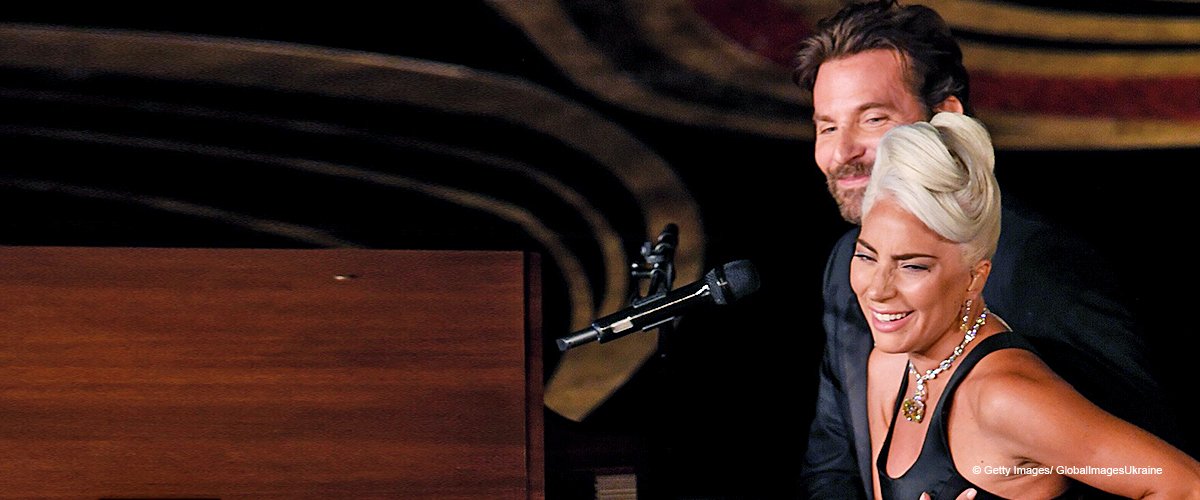 Bradley Cooper's Ex-Wife Finally Explains Her Brief Comment on Rumors about Him and Lady Gaga
On Sunday, comedian and actor David Spade added on to rumors about the relationship between Lady Gaga and Bradley Cooper after they performed together at the 2019 Academy Awards.
Cooper's ex-wife took to the comments section with a simple response. She's since received some backlash that she addressed on Tuesday.
Actress Jennifer Esposito, 45, came under fire after she reacted to her ex-husband Bradley Cooper, 44, and Lady Gaga's passionate Oscars performance. Many people accused her of mocking the pair.
Esposito had commented on David Spade's post which included a screenshot of Cooper and Lady Gaga, 32, singing "Shallow" together from their movie "A Star Is Born." Spade's Instagram caption read, "Is there any chance these 2 aren't [expletive]?"
Cooper's ex-wife responded with a simple "Ha," that got people riled up. Esposito released a video on Tuesday where she addressed the backlash she's since received.
The "NCIS" actress said:
"You know so many people have been commenting about something that I said which was like this: 'Ha.' That was it. And in the way that it has spread. It was towards David Spade's very outward statement about something about an ex, and I literally laughed at him because he was so bold in what he was saying."
The star added, "I thought it was funny and I'm allowed to think something is funny." Esposito explained that her comment meant less than the "many things going on in our country and in our world that need attention."
The star also found it hurtful that she was being attacked by fellow female followers, who claimed she was only trying to "feel relevant." The actress explained that she didn't even watch the Oscars and didn't care what had happened.
Esposito elaborated:
"I commented on something that I thought was funny… And to find that people are making judgment calls about me or them or the people that the comment was about is really psychotic."
The star also addressed how her 2014 memoir "Jennifer's Way: My Journey with Celiac Disease — What Doctors Don't Tell You and How You Can Learn to Live Again," was used to claim that she bashed Cooper. Reports stated that in it, she'd alleged that one of her exes was a "master manipulator."
Speaking against the reports she said:
"My book, which was a 'New York Times' Best Seller, based on my journey with Celiac's Disease, after I almost died — to [make] it about something so silly and demeaning and stupid of a relationship I had 11 years ago, [expletive you]."
The actress explained that she wasn't going to take the attacks and keep quiet. She noted that the abuse she had received was "why people don't speak up on so many situations… because I had experience with someone, I'm never allowed to say anything."
The bewildered star continued saying:
"I literally said, 'Ha.' It's two letters and for that, you make character judgments. I feel bad for those people who are involved on the other side of the 'Ha' because it wasn't at them, and I feel bad for you if you took your time to comment on such insanity today."
She concluded her video message by noting that the world was a crazy place and asked people to go and "do something positive," before signing off with "Peace." On Monday, Esposito had initially tried to brush off the backlash with a tweet where she condemned people for misunderstanding her comment on Spade's post.
In December 2006, Cooper and Esposito got married but by May 2007, they had officially divorced after only four months of marriage. Cooper has been dating model, Irina Shayk, since 2015 and they have a child together.
Lady Gaga was engaged to agent Christian Carino but they recently separated.
During the Oscars, Copper and Lady Gaga had eyebrows raised when they performed together onstage with some intense chemistry. The pair sat together on a piano bench, locking eyes, and singing cheek-to-cheek in a passionate and intimate display.
Cooper even wrapped his arm around his co-star's waist and the two shared a long hug after the performance. Their display was what prompted Spade to post his comment leading Esposito to respond.
Please fill in your e-mail so we can share with you our top stories!