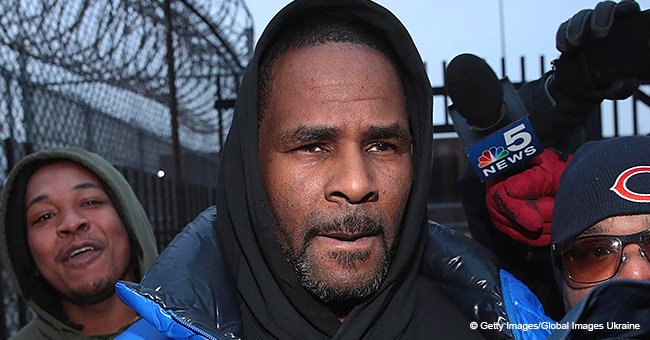 'He's Not a Monster,' Woman Who Paid R. Kelly's Bond Finally Speaks up, Says He Isn't Broke

The woman who paid for R. Kelly's bail had quite a lot to say about his troubling situation and revealed that she stepped up to help a friend in need after everyone seemed to have abandoned him.
A Chicago businesswoman named Valencia P. Love stepped up to pay for Kelly's $100,000 bond last Monday to secure his release.
In a statement she wrote on her phone's "Notes" application, she explained that "there are three sides to every story, his side, there's [sic] (the alleged victims), and the truth."
"He's not a monster, he's not."
While R. Kelly's innocence has not been proven at this point in time, she simply asks people not to peg him as a monster, as she believes he is "not a monster."
In fact, she says that if Kelly says he is innocent, he should be treated innocent until proven guilty. She will believe his innocence, but in case the court proves him guilty, then he is wrong.
Love then asks people to shift their attention towards something much greater than just this R. Kelly case, particularly the Catholic priests being accused of sex abuse and a pregnant woman named Kierra Coles who has been missing since October 2018.
As for the money used to pay for bail, she says that the money isn't hers, but she also refuses to say who it came from. She also reveals that R. Kelly isn't low on cash, and she only helped him get out a few days earlier as he couldn't produce the money right away.
R. KELLY'S BOND
R. Kelly needed to pay 10% of his total bail which amounts to $1 million. He was finally able to post it on Monday and was swarmed by reporters and paparazzi as soon as he stepped out of the facility.
Dressed in a black hoodie, sweats, and a blue down jacket, he was accompanied outside by his lawyer and another male companion, paying no attention to the swarm of reporters trying to get a statement out of him.
The famous R&B singer pled not guilty to all 10 counts of aggravated sexual abuse accusations of four victims, three of which were minors during the attack.
He was charged $250,000 bail for each victim and was asked to pay 10% of the bond in exchange for his freedom.
Please fill in your e-mail so we can share with you our top stories!