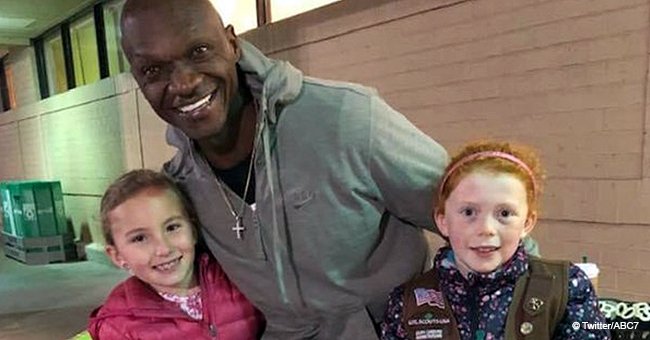 Mystery Man Who Went Viral for Buying out Girl Scouts' Cookies for $540 Arrested

When the public image of a local hero shattered it shocked the people of Greenville. Mere days ago his random act of kindness drew admiration, and now he sits behind bars.
It was a chilly night in the little town of Greenville, some 140 miles northeast of Atlanta when the man's deeds first became headline news.
Girl scouts Maya and Emerson were on duty at their stand outside a store selling cookies when the man approached them and bought $40 worth of cookies. He even told them to keep the change, but he soon returned to the table concerned over their welfare out in freezing temperatures and said:
"Pack up all of your cookies. I'm taking them all so Y'all can get out of this cold."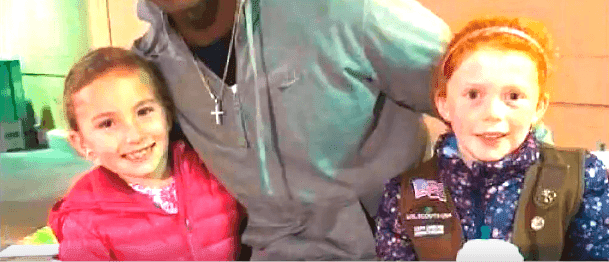 Girl Scouts Maya and Emerson.| Photo: YouTube/Minh New
The cookie manager, Kayla Dillard initially reported on Facebook that the man had bought $540 worth of cookies and
told
CNN:
"What an amazing soul. It was about 34 degrees outside that night, and we were there for about two hours already before he came. We all were shocked. The girls were very excited and thankful."
People became curious as to the man's identity as he never told the two girls or Kayla Dillard. The random act of kindness touched the hearts of many, and they wanted to know who this Girl Scout hero was. But police already knew who he was.
On Tuesday the man identified as Detric Lee McGowan, also known as "Fat," got arrested by the federal Drug Enforcement Administration agents on charges of drug trafficking.
Detric is one of nine others named in a 22-count federal indictment on multiple drug trafficking charges of smuggling cocaine, heroin, and fentanyl into the US from Mexico.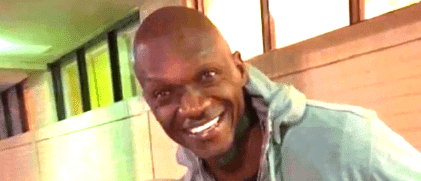 Detric Lee McGowan.| Photo: YouTube/CBS 17
Charges also include attempting to smuggle over $1 million in cash out of the United States. Detric got taken into custody on February 26 while in his Laurens County home, US Marshals also seized cash and other assets.
Soon after Detric's arrest became known the local Girl Scouts organization issued a statement through WSPA:
"Nobody was hurt. Nobody was threatened. We had no reason to believe that this man was anything other than one of our valuable customers that is helping Girl Scouts power awesome experiences through the Girl Scout Cookie Program. This is now in the hands of law enforcement, and of course, we will cooperate with authorities."
According to the DEA Detric's arrest formed part of a federal investigation dating back to September 2018, however authorities believe Detric's criminal activities may date back to 2016.
Not to surprising that the original Facebook post that praised Detric for his random act of kindness, got taken down. Does such an act become any less random or kind when the person who performed said kindness turned out to be involved in a crime non-related?
While it is a question that can lead down rabbit holes, these situations occur for the sole purpose of bettering the life or lives of others in some way of own volition. And an excellent example of this would be the touching story of Dakota Nelson, the widower with seven children.
Please fill in your e-mail so we can share with you our top stories!