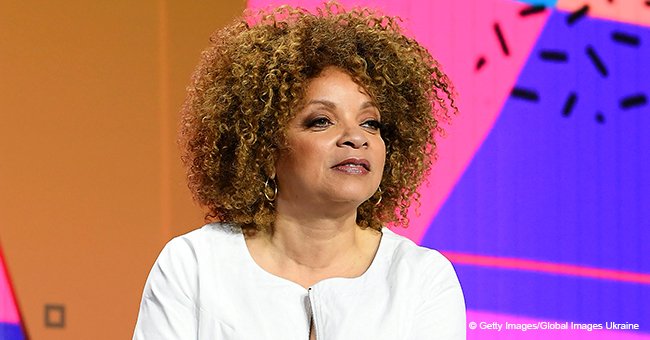 Ruth E. Carter Reveals Details of The Moment She Caught Tina Turner Braiding Angela Bassett's Hair

Award-winning costume designer Ruth E. Carter revealed that she once caught Tina Turner braiding Angela Bassett's hair in a "supportive, sisterly" act.
During an interview Carter had with Tracy Clayton, the host of Netflix's podcast "Strong Black Lead," she revealed that seeing "real Tina Turner pieces" was thrilling, referring to the time she worked with her and Bassett for the 1993 film "What's Love Got to Do with It."
Apart from admitting that Turner was very influential in the making of the movie – she would even help design some of the outfits – Carter told a story that attracted a lot of attention and almost made the host cry.
ACTING LIKE SISTERS
The designer said that she went to Bassett's trailer to give her the dress she was supposed to wear on that day and, when she opened the door, Bassett was sitting on the floor "cross-legged like little sister."
Turner was sitting on a couch behind her plaiting and braiding her hair so that the actress could put on a wig, just as if she took the big sister role. Clayton was shocked with Carter's story and said, "Oh my God, no… I'm gonna cry."
Later, the host admitted to loving the idea of "one Black legend braiding another Black legend's hair and just being regular-ass Black." Carter added that Turner was supportive and sisterly, too.
DIGGING INTO THE MOVIE
Turner was of course very involved with the film because "What's Love Got to Do with It" is a biographical movie based on her career and life. Bassett portrayed Turner in the project, and it was one of the roles that catapulted her career.
Her performance was so good that she was nominated for the Academy Award for Best actress and got one Golden Globe Award and one NAACP Image Award in the same category.
GOING TO THE OSCARS
Recently, Bassett attended the Oscars ceremony with her husband of over two decades Courtney B. Vance. The 60-year-old actress looked stunning in a pink single-strap dress that showed off her class and sophistication.
As for the accessories, Bassett chose a pink diamond clutch and matching earrings and styled her waist-length hair in a sleek bun. Vance, on the other hand, opted for a monochrome tuxedo paired with dark sunglasses.
Bassett and Vance met at the Yale School of Drama when they were students, but didn't start dating until they reconnected many years later. The couple tied the knot in October 1997 and welcomed twins – son Slater and daughter Bronwyn – via surrogate in 2006.
Please fill in your e-mail so we can share with you our top stories!