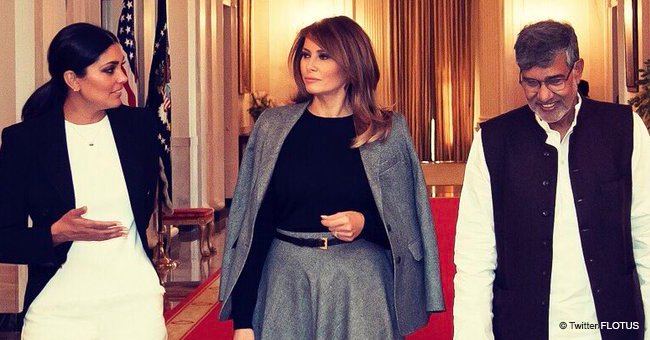 Melania Proves She's the 'Classiest First Lady' by Wearing a Gray Jacket Slung over Her Shoulders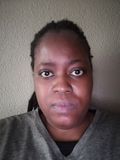 On Tuesday, First Lady Melania Trump hosted some guests at the White House. For the occasion, she chose to wear her jacket in a very fashionable way.
However, some of her followers weren't impressed with her fashion choice whereas others thought she looked quite classy.
Melania Trump, 48, revealed on social media that she had met with Kailash Satyarthi, 65, at the White House. Satyarthi is an Indian children's rights activist.
The two weren't alone as they were joined by Rachel Roy, 45, an American fashion designer, and a fourth person. The first lady took to Instagram and Twitter to share four images of the meeting.
She captioned the post,
"Beautiful to hear what @k_satyarthi and @rachelroy are doing to save children and give them a voice. Wishing you continued success!"
Trump chose to wear a gray outfit that consisted of a jacket and a long skirt. Underneath she wore a black top and a black belt with a gold buckle.
However, she chose to wear the jacket slung around her shoulders like she has many times before and was ridiculed for this. People found it peculiar that she didn't just choose to leave the jacket behind.
But one Twitter user named The Don thought the first lady had made a great fashion statement. The Don commented, "you're the classiest first lady we've ever had!! keep up the amazing work .. you're perfect don't ever change #MAGA"
At the recent annual Governor's Ball held at the White House, Trump looked incredible in a simple black and white outfit. The first lady wore a sleeveless white cotton shirt and black pants.
She added a large black waistband that highlighted her figure. Trump wore her hair down in loose curls over her shoulders and kept her face beautiful with minimal makeup.
Although others dispute it, the first lady proved that she was quite classy indeed.
Please fill in your e-mail so we can share with you our top stories!